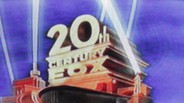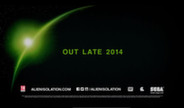 HOW WILL YOU SURVIVE? Discover the true meaning of fear in Alien: Isolation, a survival horror set in an atmosphere of constant dread and mortal danger. Fifteen years after the events of Alien™, Ellen Ripley's daughter, Amanda enters a desperate battle for survival, on a mission to unravel the truth behind her mother's disappearance.
发行日期: 7th Oct 2014
观看所有 2 段宣传片
This item does not have support for your local language. Please review the supported language list before purchasing
预购特惠


Nostromo Edition includes the Crew Expendable Bonus Content – Choose to play as one of three surviving crewmembers, only moments after Brett's death at the jaws of the creature. As Ellen Ripley, Dallas or Parker, you can explore the Nostromo from habitation deck down through engineering, coordinating efforts with Lambert and Ash to lure the Alien into the ship's airlock.
关于游戏
HOW WILL YOU SURVIVE?

Discover the true meaning of fear in Alien: Isolation, a survival horror set in an atmosphere of constant dread and mortal danger. Fifteen years after the events of Alien™, Ellen Ripley's daughter, Amanda enters a desperate battle for survival, on a mission to unravel the truth behind her mother's disappearance.

As Amanda, you will navigate through an increasingly volatile world as you find yourself confronted on all sides by a panicked, desperate population and an unpredictable, ruthless Alien.

Underpowered and underprepared, you must scavenge resources, improvise solutions and use your wits, not just to succeed in your mission, but to simply stay alive.

Overcome an ever-present deadly threat – Experience persistent fear as a truly dynamic and reactive Alien uses its senses to hunt you down and respond to your every move.

Improvise to survive – Hack systems, scavenge for vital resources and craft items to deal with each situation. Will you evade your enemies, distract them or face them head on?

Explore a world of mystery and betrayal – Immerse yourself in the detailed setting of Sevastopol, a decommissioned trading station on the fringes of space. Encounter a rich cast of inhabitants in a world scarred by fear and mistrust.

When she left Earth, Ellen Ripley promised her daughter Amanda she would return home for her 11th birthday. Amanda never saw her again.

Fifteen years later, Amanda, now a Weyland-Yutani employee, hears that the flight recorder of her mother's ship, the Nostromo, has been recovered at the remote trading station Sevastopol. The temptation for her to finally understand what happened is too much to resist. When the crew arrive at Sevastopol, they find something is desperately wrong. It all seems to be connected to an unknown menace, stalking and killing deep in the shadows.

In order to uncover the truth about her mother, Amanda is forced to confront the same terrifying thing that separated them.

Alien: Isolation, Alien, Aliens, Alien 3 TM & © 2014 Twentieth Century Fox Film Corporation.
All rights reserved. Twentieth Century Fox, Alien, Aliens, Alien 3 and their associated logos are registered trademarks or trademarks of Twentieth Century Fox Film Corporation. Alien: Isolation game software, excluding Twentieth Century Fox elements © SEGA. Developed by The Creative Assembly Limited. Creative Assembly and the Creative Assembly logo are either registered trademarks or trademarks of The Creative Assembly Limited. SEGA and the SEGA logo are either registered trademarks or trademarks of SEGA Corporation. All rights reserved.

目前暂时没有关于此产品的公开评测

您可以为此产品撰写您自己的评测,与社区分享您的使用体验。在本页面购买按钮上方的区域撰写您的评测。