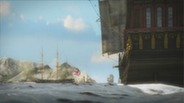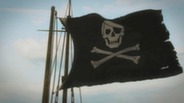 Develop a successful trading company, lead your ships in naval battles and force your opponents to their knees!
Data di rilascio: 4 Maggio 2012
Guarda tutti e 2 i trailer
Acquista Port Royale 3 Four pack
Include 4 copie del gioco - Invia le copie extra ai tuoi amici.
Pacchetti che includono questo gioco
Acquista Port Royale 3 Gold and Patrician IV Gold - Double Pack
Include 6 oggetti: Patrician IV - Steam Special Edition, Patrician IV: Rise of a Dynasty, Port Royale 3, Port Royale 3: Harbour Master DLC, Port Royale 3: Dawn of Pirates DLC, Port Royale 3: New Adventures DLC
Acquista Port Royale 3 Gold
Include 4 oggetti: Port Royale 3, Port Royale 3: Harbour Master DLC, Port Royale 3: Dawn of Pirates DLC, Port Royale 3: New Adventures DLC
Contenuti scaricabili per questo gioco
Informazioni sul gioco
Siamo ai Caraibi, nell'inquieto 17° secolo. I potenti regni di Spagna, Inghilterra, Francia e Olanda combattono fra loro per il controllo delle colonie. E in questo scenario ti muovi tu, giovane capitano intenzionato ad affermarti come l'uomo più influente del Nuovo Mondo. Per raggiungere quest'ambizioso obiettivo potrai scegliere fra due vie ben distinte, quella dell'avventuriero o quella del mercante. Qual è la strada che fa per te?
Scegliendo la via dell'avventuriero dovrai affrontare una spietata campagna per la conquista dei mari: invasioni, pirateria, cacciatori di taglie, razzie... Tutto sarà lecito, pur di edificare il tuo impero nei Caraibi! Il commercio, ovviamente, giocherà un ruolo minore all'interno di questo scenario.
La via del mercante, al contrario, si basa principalmente sullo sviluppo di ricchezza e potere economico. Per riuscire a diventare il mercante più potente del Nuovo Mondo dovrai stabilire rotte commerciali, realizzare industrie e sviluppare l'economia delle colonie.
Infine, grazie alla modalità di gioco libero, potrai miscelare come meglio credi le caratteristiche delle due vie, creando un'avventura unica ed esaltante.
Per la prima volta nella famosa serie di Port Royale non solcherai da solo i meravigliosi e apparentemente pacifici mari dei Caraibi: fino a 4 giocatori potranno sfidarsi via LAN o tramite Internet, grazie alla modalità multigiocatore. Crea una compagnia commerciale di successo, guida i tuoi vascelli in spettacolari battaglie navali tridimensionali e metti in ginocchio i tuoi avversari!
Caratteristiche principali
Due differenti campagne a giocatore singolo: avventuriero e mercante.

Battaglie navali, razzie, saccheggi e invasioni lungo la via dell'avventuriero, mentre il mercante aprirà rotte commerciali e farà fiorire l'economia coloniale per raggiungere fama, fortuna e potere.

16 navi diverse, fra i quali imponenti galeoni e versatili fregate.

Gestisci il commercio fra oltre 60 città, da Port-au-Prince a Tortuga.

Fino a 4 giocatori nell'avvincente modalità multigiocatore.

Sistema di commercio realistico, con dinamiche di domanda e offerta alla base dei prezzi delle merci.
Requisiti di sistema
Minimum:


OS:Windowx XP / Vista / 7

Processor:Dualcore CPU

Memory:2 GB RAM

Graphics:Shader Model 2.0 PCIe (Geforce 7 Series, Radeon X2000-Series)

DirectX®:dx90c

Hard Drive:3 GB HD space

Other Requirements:Broadband Internet connection
Recommended:


OS:Windows 7

Processor:Quadcore CPU

Memory:4 GB RAM

Graphics:Shader Model 3.0 PCIe, DirectX 10

DirectX®:dx10

Hard Drive:3 GB HD space

Other Requirements:Broadband Internet connection
Recensioni utili dai clienti
Titolo:
Port Royale 3
Genere:
Azione
,
Simulazione
,
Strategia
Sviluppatore:
Gaming Minds
Editore:
Kalypso Media Digital
Data di rilascio:
4 Maggio 2012
Lingue:
| | Interfaccia | Audio completo | Sottotitoli |
| --- | --- | --- | --- |
| Italiano | | | |
| Inglese | | | |
| Tedesco | | | |
| Francese | | | |
| Spagnolo | | | |