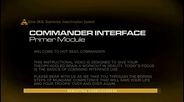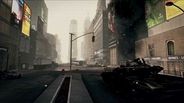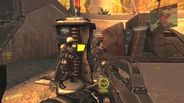 Explora un paisaje postapocalíptico devastado por la guerra y enfréntate a enemigos usando varias armas en este híbrido FPS/RTS.
Fecha de lanzamiento: 26 Sep 2011
Ver los 4 trailers
Comprar Nuclear Dawn - Four Pack
Incluye cuatro copias de Nuclear Dawn - ¡Una para ti y otras tres para enviar a tus amigos!
19 noviembre 2013
Nuclear Dawn update 7.0 is now available as a beta, including client support for Linux.

If you're interested in giving the update a test, head up to the Beta Discussion forum at http://steamcommunity.com/app/17710/discussions/3/
13 comentarios
Leer más
Análisis
"Si Savage y Natural Selection eran tus juegos favoritos, encontrarás tu lugar natural en Nuclear Dawn".
– Rock Paper Shotgun
"...una experiencia multijugador estimulante".
8/10 – Destructoid
"Un híbrido de FPS y RTS sorprendentemente profundo y bien diseñado".
83/100 – PC Gamer
Acerca del juego
Nuclear Dawn es el primer juego en ofrecer una experiencia completa FPS y RTS sin perjudicar a ninguna de las dos partes.
Juega como un soldado en un paisaje post apocalíptico, modelado en base a ciudades modernas, y afronta la lucha con tus enemigos como infantería armada, de asalto o de sigilo, utilizando diversas armas y configuraciones para cumplir tus objetivos. La parte shooter en primera persona de Nuclear Dawn es dura, de ritmo rápido e implacable, con armas que dependen más de tu habilidad y tus tácticas que de unos reflejos rápidos y de la memorización del escenario.
Después, toma el control de Nuclear Dawn desde arriba y juega como comandante. Organiza a tus jugadores en escuadras y asígnales objetivos tácticos. Planifica las rutas de recursos para tu ejército y la producción de tus estructuras para un desarrollo posterior. Explota el terreno y las localizaciones de los recursos para bloquear el avance de tus enemigos y aplastar sus planes con puño de hierro. Investiga e implementa nuevas tecnologías para proporcionar ventaja a tus soldados en el campo de batalla y establece bases de avanzadilla para liderar el asalto sobre tus enemigos, con una gran variedad de estructuras defensivas y ofensivas a elegir para construir tu fortaleza perfecta.
Características Principales

Dos facciones: El Imperio y el Consorcio tienen paradigmas de construcción de bases totalmente diferentes

Comandante RTS: Produce estructuras, investiga avanzadas tecnologías, desata devastadores ataques contra tus enemigos y dirige a tu equipo hacia la victoria como comandante RTS

Cuatro clases: Cada facción dispone de cuatro clases con varias configuraciones diferentes para un total de más de tres docenas de armas

Escuadras: Modo de guerra total basada en escuadras para 32 jugadores

Seis mapas: Viaja por los mapas multijugador más grandes y detallados creados con el motor Source hasta la fecha

Armamento avanzado: Como comandante, deberás proporcionar curación a tus tropas y muerte a tus enemigos administrando tus habilidades avanzadas

Estadísticas y desbloqueos: 60 rangos, 12 desbloqueos para cada arma, logros, aparatos y mucho más

SDK: El Software Development Kit para Nuclear Dawn estará disponible para que la comunidad cree mapas personalizados, etc.

Potenciado por Source: Basado en el motor de L4D2 y modificado para proporcionarte la experiencia definitiva de combate online

Potenciado por Steam: Disponible tanto para Mac como para PC mediante Steamplay con soporte para Steam Cloud
Requisitos del sistema (PC)
SO: Windows® 7 de 32 y 64 bits / Vista de 32 y 64 bits / XP o posterior

Procesador: Intel Core 2 Duo a 2.4 GHz o equivalente

Memoria: 2 GB de RAM

Disco Duro: 6 GB de espacio libre

Gráficos: Tarjeta de 128 MB compatible con DirectX 9 y con Pixel Shader 2.0b (ATI Radeon HD 2900 - nVidia GeForce 8800)

Sonido: Compatible con DX 9.0c
Requisitos del sistema (MAC)
SO: MacOS X 10.6.7 o posterior

Procesador: Core 2 Duo a 2.4 GHz

Memoria: 2 GB de RAM

Disco Duro: 6 GB de espacio libre

Gráficos: ATI Radeon HD 2400 / nVidia GeForce 8600M / Intel HD Graphics 3000

No Soportado: OS X 10.5.x, gráficas ATI X1600 o X1900, gráficas nVidia GeForce 7 o gráficas Intel inferiores a Intel HD 3000.
Nuclear Dawn © 2011 Interwave Studios. Developed by Interwave Studios. Licensed exclusively worldwide to and published by Iceberg Interactive B.V. All brands, product names, and logos are trademarks or registered trademarks of their respective owners. All rights reserved. Made in Europe.
Análisis útiles de usuarios