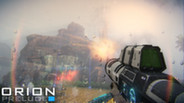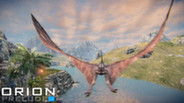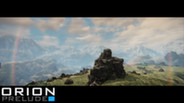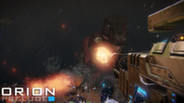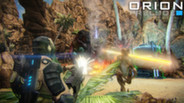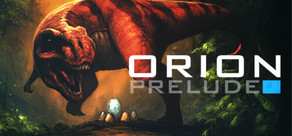 Work together to survive the devastating Dinosaur horde in huge, endless environments.
Julkaisupäivä: 4 toukokuu(ta) 2012
Katso kaikki 7 traileria
Osta ORION: Dino Horde 4-Pack
15 elokuu(ta) 2014
The Closed Beta for ORION: Prelude is now LIVE on Steam! All owners of a Steam copy of ORION: Dino Horde are invited to participate.





[ BETA PARTICIPATION INSTRUCTIONS ]

Right-Click 'ORION: Dino Horde' in your Steam Library.

Select 'Properties'.

Select the 'Betas' tab and type in: 'PreludeBeta'.

Select the 'PreludeBeta' branch from the drop-down menu.

Restart Steam / let the files download.
[ RESOURCES / LINKS ]
Post Suggestions
http://steamcommunity.com/app/104900/discussions/0/35221031600760125/
Report Bugs
http://steamcommunity.com/app/104900/discussions/0/35221031600670776/
[ CLOSING NOTES ]
To participate in the closed beta simply buy a copy of ORION: Dino Horde on Steam for $14.99 USD. Doing so will also reward you $20.00 USD on August 25th when you're upgraded to Founder status for ORION: Prelude.
12 kommenttia
Lue lisää
15 elokuu(ta) 2014
We are excited to confirm that the ORION: Prelude Multiplayer Beta will be launching today. All owners of a Steam copy of ORION: Dino Horde are allowed to manually opt in!


Platform: Steam

Beta Start: 8/15/2014 @ 2:00pm US Central

Beta End: 8/24/2014 @ TBD
[ ALL-ACCESS BETA ]
This is a FULL experience without any restrictions and limits. All modes and maps are featured.

[ BECOME A FOUNDER ]
You can purchase ORION: Dino Horde on Steam for $14.99 up until August 24, 2014. Doing so will earn you $20.00 USD for the in-game store to purchase your favorite Hats, Taunts, Armor Colors, Weapon Colors, Sabre Colors and more!

[ TREK TWITTER ]
We will be handing out 10 Steam keys via TREK Twitter every day starting tomorrow. Follow us for your chance to grab one for yourself or a friend!

Learn more at:
http://trek-industries.com
35 kommenttia
Lue lisää
Arvostelut
"Orion: Dino Horde, in it's current form, is one of the best co-operative games to play with your friends around. I strongly recommend you try this game at the next f2p session that is offered."
10 – Community Review

"It wasn't until recently that I bothered to try the revamped expansion/remake that is the current incarnation of the game and I have to say it has improved from what I would consider a 3.5 to an 8."
8 – Community Review

"The developers stuck with their first game. 14 months after the game's initial release, I played Orion. I love the game. I will probably put more hours into this game than I typically do with AAA games."
10 – Community Review

Juuri päivitetty

All 10 Dinosaurs are now playable via the newly renovated 'Rampage' game mode. Each Dinosaur has there own unique types of attacks and play-styles. The 10 Dinosaurs include:

(SWARM) Compsognathus

(SWARM) Raptor

(SWARM) Dilophosaurus

(FLYER) Rhamphorynchus

(FLYER) Pteranodon

(TANK) Triceratops

(TANK) Stegosaurus

(HORDE) T-Rex

(HORDE) Deinosuchus

(HORDE) Spinosaurus
Juuri päivitetty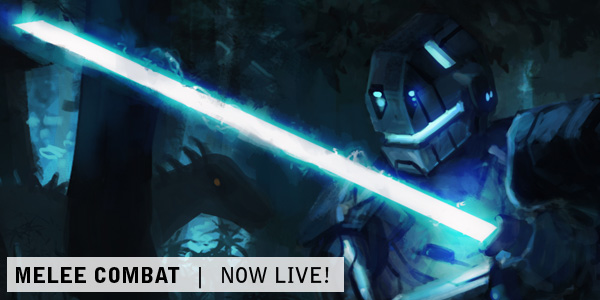 Dueling and Melee Combat are now available inside of 'ORION: Dino Horde'. There are three duel game modes (Duel, FFA Duel, Team Duel) and it has support for 2-10 players across 15 multiplayer arenas.
Juuri päivitetty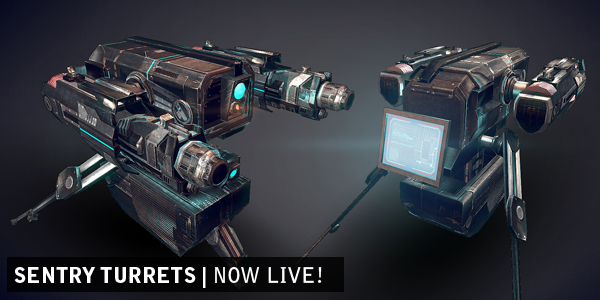 Sentry Turrets have just been added to the game via the (free) Arctic Update. We are launching with three turret types, including:

Gatling Turrets

Flamethrower Turrets

Rocket Turrets
Tietoja pelistä
'
ORION: Dino Horde
' is an indie Sci-Fi shooter (FPS/TPS) that seamlessly blends together incredible visuals and addictive combat. It puts you and your friends together into intense, cinematic battles using some of the most incredible weaponry and amazing vehicles in which you must work or compete against one another to accomplish mission objectives, explore giant worlds and survive the devastating Dinosaur Horde.
In addition to the return of the adventurous and survival-based cooperative gameplay, 'ORION: Dino Horde' features intense, retro-inspired and over-the-top PvP competitive action via 'The Arena' in which each mode focuses on a specific homage or battle-type.
Can you survive the Dinosaur Horde?
Key Features:
Open World Gameplay

Cooperative & Competitive Gameplay

Persistence & Leveling

Melee Combat & Dueling

Stats & Leaderboards

1st Person / 3rd Person Hybrid Gameplay

50+ Weapons, Tech & Gear

30+ Augmentations (Upgrades)

10 Playable Dinosaurs

40+ Massive Maps

7 Vehicles

10+ Game Modes

Lobbies, Matchmaking, Quickmatch.

250+ Steam Achievements

Spiral Rewards & Unlocks

Steam Trading Cards

Spiral Store (Hats, Taunts, Character Packs, Capes, Sabre Colors)
Järjestelmävaatimukset
Minimum:


OS:Windows Vista SP2 32-Bit

Processor:AMD Athlon X2 2.8GHZ / Intel Core 2 Duo 2.4 GHZ

Memory:3 GB RAM

Graphics:512 MB Graphics Memory (SM3)

DirectX®:9.0c

Hard Drive:8 GB HD space

Sound:DirectX 9 Compatible
Recommended:


OS:Win 7 / Win 8 (64-Bit)

Processor:AMD 6-Core / Intel 4-Core

Memory:6 GB RAM

Graphics:1 GB Graphics Memory (SM 3)

DirectX®:9.0c

Hard Drive:8 GB HD space

Sound:DirectX 9 Compatible

Other Requirements:Broadband Internet connection
Hyödylliset arvostelut