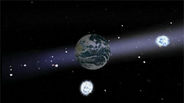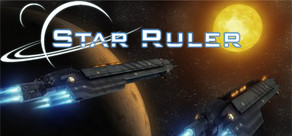 Take command of a vast interstellar empire and safeguard your species from total extinction in a procedurally generated 3D galaxy (with the option to flatten it) from 1 System to 10,000+! Prove your species' ingenuity through a deep and intricate combat system where anything (from individual components on ships to the stars themselves)...
Date de parution: 20 sep 2010
Visionner la vidéo HD
18 juillet 2014
Hello everyone! Thank you all for your support of Star Ruler 1! Without you, we couldn't be here today to release its sequel. We've just released as an Early Access title, with a plan to have it finished by the end of the year.

Check it out!
http://store.steampowered.com/app/282590/
1 commentaires
Lire la suite
12 mars 2014
One of the major differences going from Star Ruler to Star Ruler 2 is the addition of Faster-Than-Light travel. However, that doesn't mean that FTL is easy or cheap. Our most recent dev blog explores the four approaches players may take to traverse the galaxy faster than ever before: Hyperdrives, Fling Beacons, Gates, and Slipstream Tears. Each method has its own distinct advantages, disadvantages, and serious gameplay considerations.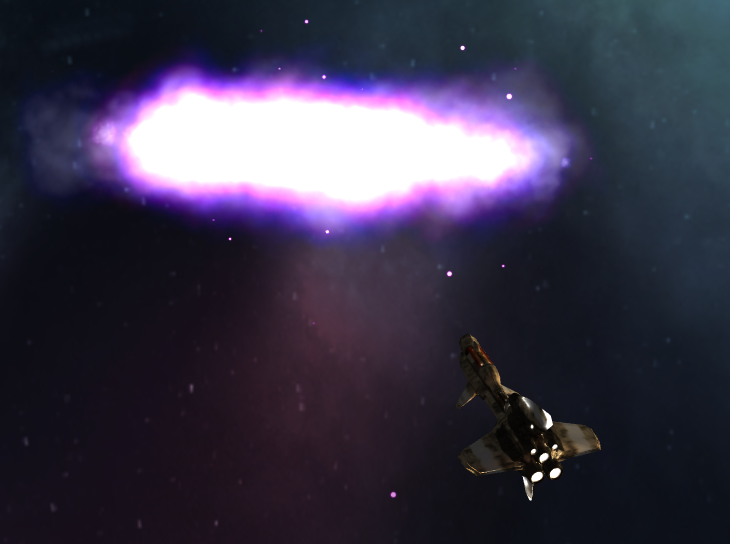 Read the full dev blog here!
4 commentaires
Lire la suite
À propos du jeu
Prenez les commandes d'un vaste empire inter-stellaire et protégez votre espèce de l'extinction totale dans une galaxie en 3D (avec l'option de l'applatir) d'un système à plus de 10 000 ! Prouvez l'intelligence de votre espèce grâce à un système de combat intense et complexe où tout (des pièces détachées des vaisseaux jusqu'aux étoiles elles-mêmes) est paramétrable.
Utilisez diplomatie et magouilles pour forcer les autres Empires à se soumettre à vous.
Trouvez des nouveaux types d'armes, de moteurs, de protection, et plus encore, qui garderont leurs avantages uniques au cours du jeu mais avec un écran de recherche généré aléatoirement selon les options choisies.
Usez et abusez des phénomènes inter-stellaires, comme les ceintures d'astéroïdes et les étoiles, pour détruire ceux qui refusent de se soumettre. Créez et détruisez de nouveaux mondes grâce à une recherche technologique avancée.
Testez votre stratégie contre un ou plusieurs adversaires (jusqu'à 10, en ligne ou en réseau LAN). Sauvegardez le jeu au petit matin et reprenez votre partie à la nuit tombée. Vous décidez quand le jeu est terminé. Connectez-vous, déconnectez-vous, cela n'affecte en rien le jeu !
Vos armes, vos vaisseaux, vos règles : presque tout peut être modifié sur Notepad ! Il est facile d'ajouter des nouveaux modèles et des effets de particule dans le jeu avec des outils de développeurs. Créez de nouvelles armes et des nouvelles IA en quelques secondes ! La galaxie est à portée de main !
Un chef-d'œuvre en progrès : Au fur et à mesure, des nouveaux éléments du gameplay, des améliorations artistiques et GUI seront ajoutés dans le jeu grâce à des patches. Création de race, factions de non-joueur, terraformation, une collection de vaisseaux plus étendue, une diplomatie plus approfondie, invasion planétaire, etc, etc, etc...!
Caractéristiques :
Des galaxies vastes générées de manière procédurale

Un design des vaisseaux complexe et des combats intenses

Un système de recherche unique

Une interface facile à utiliser, un gameplay compliqué

Des adversaires IA engageants

Assistance pour les mods

Multijoueur

Bande-son originale

Et plus à venir !
Configuration requise
Minimum :


Système d'exploitation : Windows XP, Vista, 7

Processeur : 2.0 GHz w/ Support SSE2

Mémoire vive : 256 Mo de RAM

Affichage : 1024x768 résolution minimale, 256 Mo de mémoire

OpenGL: 2.1

Disque dur : 300Mo

Son : Tout
Évaluations intéressantes des utilisateurs
Titre:
Star Ruler
Genre:
Indépendant
,
Stratégie
Développeur:
Blind Mind Studios
Éditeur:
Blind Mind Studios
Date de parution:
20 sep 2010
Langues:
| | Interface | Son | Sous-titres |
| --- | --- | --- | --- |
| Anglais | | | |