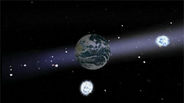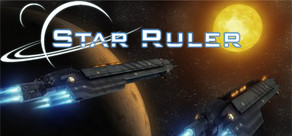 Take command of a vast interstellar empire and safeguard your species from total extinction in a procedurally generated 3D galaxy (with the option to flatten it) from 1 System to 10,000+! Prove your species' ingenuity through a deep and intricate combat system where anything (from individual components on ships to the stars themselves)...
Veröffentlichung: 20 Sep. 2010
HD-Video ansehen
This item does not have support for your local language. Please review the supported language list before purchasing
18 Juli 2014
Hello everyone! Thank you all for your support of Star Ruler 1! Without you, we couldn't be here today to release its sequel. We've just released as an Early Access title, with a plan to have it finished by the end of the year.

Check it out!
http://store.steampowered.com/app/282590/
1 Kommentare
Weiterlesen
12 März 2014
One of the major differences going from Star Ruler to Star Ruler 2 is the addition of Faster-Than-Light travel. However, that doesn't mean that FTL is easy or cheap. Our most recent dev blog explores the four approaches players may take to traverse the galaxy faster than ever before: Hyperdrives, Fling Beacons, Gates, and Slipstream Tears. Each method has its own distinct advantages, disadvantages, and serious gameplay considerations.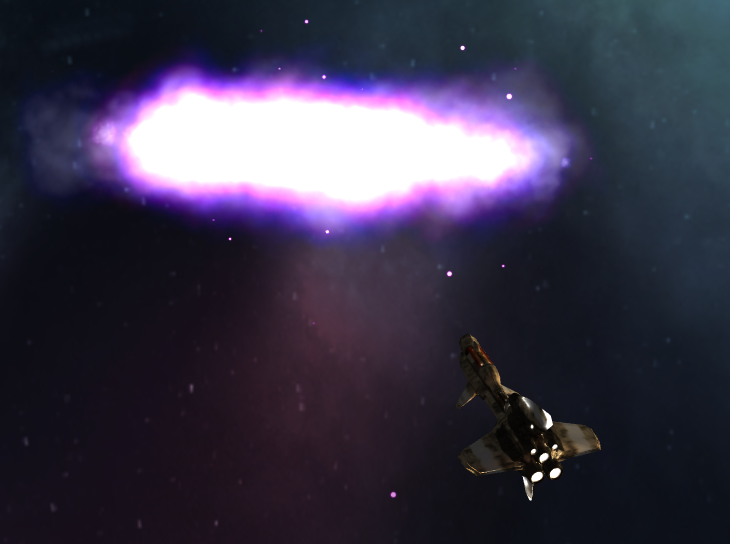 Read the full dev blog here!
4 Kommentare
Weiterlesen
Über das Spiel
Übernehmen Sie das Kommando über ein riesiges interstellares Reich und schützen Sie Ihre Spezies vor dem Aussterben in einer prozedural-generierten 3D Galaxie (mit 2D Option) von einem System bis hin zu über 10,000! Beweisen Sie den Scharfsinn Ihrer Spezies in einem hoch komplexen Kampfsystem, in dem Alles (von einzelnen Teilen der Schiffe bis hin zu ganzen Sternen) ein mögliches Ziel darstellt.
Bringen Sie andere Reiche mit Diplomatie dazu sich Ihrer Galaxie zu unterwerfen und verhandeln Sie sich Ihren Weg zur Supermacht.
Untersuchen Sie neue Arten von Waffen, Maschinen, Schutzschildern und viele mehr, die alle Ihre einzigartigen Vorteile durch den Verlauf des Spiels beibehalten mit einem Forschungsnetz, dessen Inhalt bei jedem Spiel nach Ihrer Wahl neu gemischt wird.
Untersuchen Sie interstellare Phänomene, wie Asteroidengürtel und Sterne, die Sie für sich selbst benutzen können. Oder zerstören Sie sie, damit Ihre Feinde keinen Zugang zu ihnen erhalten. Kreieren und zerstören Sie neue Welten mit Hilfe von hochentwickelter technologischer Forschung.
Beweisen Sie Ihre Strategie gegen 10 Gegner (online oder LAN). Speichern Sie Ihr Spiel in der Morgendämmerung und laden es zum Sonnenuntergang erneut. Es wird solange gespielt, wie Sie es wollen! Sie können zu jeder Zeit in das Spiel ein- oder austreten; Spieler, die das Spiel verlassen, werden den Spielvorgang nicht unterbrechen!
Ihre Waffen, Ihre Schiffe, Ihre Regeln: Fast das gesamte Spiel kann im Notepad modifiziert werden! Sie können einfach neue Modelle und Partikeleffekte mit "out-of-the-box" Entwicklungs-Tools zum Spiel hinzufügen . Erstellen Sie neue Waffen in Sekunden; Kreieren Sie mit Skripten neue KIs! Die Galaxie gehört Ihnen!
Ein Meisterwerk in Arbeit: Mit der Zeit werden neue Spielfunktionen, Gestaltungen und GUI Verbesserungen durch Patches dem Spiel, je nach Zeit und Geld hinzugefügt. Rassenerstellung; Nichtspielerfraktionen; Terraforming; mehr Raumschiffe; Diplomatie; planetarische Invasionen; und vieles mehr!
Haupteigenschaften:
Riesige, prozedural generierte Galaxien

Komplexes Schiff Design und aufregende Kämpfe

Einzigartiges Forschungssystem

Einfach zu benutzende Interface, komplexes Spielgeschehen

Anspruchsvolle KI Gegner

Umfassende Modding Unterstützung

Mehrspieler

Originaler Soundtrack

Vieles mehr!
Systemvoraussetzungen
Minimum:


Betriebssystem: Windows XP, Vista, 7

Prozessor: 2.0 GHz w/ SSE2 Support

Speicher: 256 MB

Grafik: 1024x768 Mindestauflösung, 256 MB Speicher

OpenGL: 2.1

Festplatte: 300 MB

Sound: Standard-Audio
Hilfreiche Kundenreviews
Titel:
Star Ruler
Genre:
Indie
,
Strategie
Entwickler:
Blind Mind Studios
Publisher:
Blind Mind Studios
Veröffentlichung:
20 Sep. 2010
Sprachen:
| | Oberfläche | Ton | Untertitel |
| --- | --- | --- | --- |
| Englisch | | | |