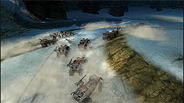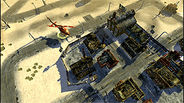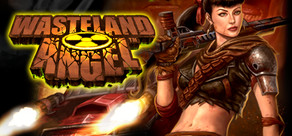 Wasteland Angelで、敵の波を交わし、最終的には最強のラスボスとの対決が待っているビンテージアーケードシューティングゲーム時代に戻ろう。
リリース日: 2011年9月1日
すべてのトレーラーを見る(全 2 本)
レビュー
"…Wasteland Angel is a game that has captured my heart. I squealed with delight when I got to see the carnage first hand…"
– GamersDailyNews
"There are a whole lot of mutants and crazies to blow up, and Wasteland Angel provides a lot of fun ways to do so."
– GameFront
"Wasteland Angel is one of those games you want on your games list, even if it's just for a quick adrenaline fuelled warband killing romp. You will always come back to it when you have some time to kill, or whenever some punk has topped your score. GREAT!" EGamer
"Wasteland Angel is a good amount of game for a great price. Any fan of oldschool shmups will be pleased, and newer gamers will have a ton of fun with game that is easy to jump in to and blow stuff up." Grade B - The Multitap
ゲームについて
Bummer! World War III happened and killed most of the world's population. The ones that got toasted were the lucky ones. Survivors live in constant fear of being murdered or enslaved by violent gangs, renegade military units and, of course; mutants.

Outfitted with a heavily armored car, unlimited firepower and a thirst for vengeance, our Heroine – the Wasteland Angel roams the radioactive wastes, travelling from one God-forsaken town to the next, protecting survivors from being enslaved. She's on a mission, to defend those that can't defend themselves.

Wasteland Angel is a throw-back to the era of vintage arcade shooters, where players fend off waves of enemies and ultimately face-off against epic end-level bosses. From a top-down isometric view, players pilot the Wasteland Angel's overpowered vehicle as its dual machine guns cut a swath across the terrain. To handle whatever the gangs, muties and renegades throws her way, Wasteland Angel has upgradeable weapons and ammo that can rip enemies from this life and toss them into the next.
Key features:
24 Levels of fast-paced action across 6 ravaged landscapes
3 Enemy Factions including Gangers, Renegades and Mutants
4 Difficulty Levels from beginner to suicide
Different mission objectives from escort to an all-out offensive
Super weapons increase the carnage, including: Mines, Napalm, EMP and Nukes
Huge boss battles to test your skill and stamina
Bonus levels featuring FPS driving/shooting mayhem
Online Scoreboards for each Difficulty Level
Star ratings for all levels and 40 achievements for all completionists
システム要件
Operating system:Windows® XP/Vista/7
Processor: Intel® 2.0GHz CPU
Memory: 2GB
Hard disk space: 4GB
Video: 256 MB of dedicated video memory with support for pixel shader 3.0. (nVidia 8600 or equivalent)
Sound: Sound card with DirectX 9.0c support
DirectX®: 9.0c
2011 © Meridian4. All rights reserved. Wasteland Angel is a trademark of Octane Games. All rights reserved. All other trademarks and copyrights are the properties of their respective owners.
参考になったカスタマーレビュー
タイトル:
Wasteland Angel
ジャンル:
アクション
,
独立系開発会社
開発元:
Octane Games
,
Meridian4
パブリッシャー:
Meridian4
リリース日:
2011年9月1日
言語:
| | インターフェース | 吹き替え | 字幕 |
| --- | --- | --- | --- |
| English | | | |
| フランス語 | | | |
| ドイツ語 | | | |
| ロシア語 | | | |