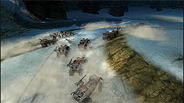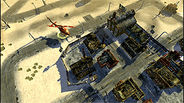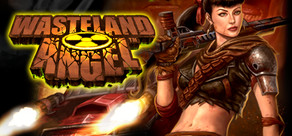 Wasteland Angel ist die Wiederkehr der Ära alter Arkade-Shooter, in denen Spieler Wellen von Feinden bewältigen muss und sich gegen epische Endgegner zur Wehr setzen muss.
Veröffentlichung: 1 Sep. 2011
Alle 2 Trailer ansehen
Reviews
"…Wasteland Angel ist ein Spiel das mein Herz gefangen hat. Ich habe mit Begeisterung gekreischt als ich das Gemetzel aus erster Hand erfahren habe…"
– GamersDailyNews
"Es gibt einen Haufen Mutanten und Verrückte zum Hochjagen, und in Wasteland Angel gibt es ziemlich viele spaßige Wege das zu tun."
– GameFront
"Wasteland Angel is one of those games you want on your games list, even if it's just for a quick adrenaline fuelled warband killing romp. You will always come back to it when you have some time to kill, or whenever some punk has topped your score. GREAT!" EGamer
"Wasteland Angel is a good amount of game for a great price. Any fan of oldschool shmups will be pleased, and newer gamers will have a ton of fun with game that is easy to jump in to and blow stuff up." Grade B - The Multitap
Über das Spiel
Blöd gelaufen! Der dritte Weltkrieg hat sich ereignet und den Großteil der Weltbevölkerung getötet. Diejenigen, die gegrillt wurden, hatten sogar noch Glück. Die Überlebenden müssen ständig in der Angst leben, von gewalttätigen Gangs, abtrünnigen Militäreinheiten und natürlich Mutanten umgebracht oder versklavt zu werden.

Mit einem schwer gepanzertem Fahrzeug, unbegrenzter Feuerkraft und dem Durst nach Rache gewappnet, durchstreift unsere Heldin, der Wasteland Angel, durch das radioaktive Ödland, während sie von einer gottverlassenen Stadt zur nächsten reist und Überlebende davor bewahrt, versklavt zu werden. Sie hat nur ein Ziel: jene zu verteidigen, die sich nicht selbst verteidigen können.

Wasteland Angel bringt Sie zurück in die Ära der klassischen Arcade-Shooter, in der Spieler Wellen von Gegner abwehren und sich zum Schluss epischen Endgegnern gegenübersehen. Die Spieler steuern das übermächtige Fahrzeug des Wasteland Angel aus einer isometrischen Top-Down-Perspektive, während sein Doppel-Maschinengewehr eine Schneise durch das Terrain bahnt. Um die Hindernisse der Gangs, Mutanten und Abtrünnigen bewältigen zu können, besitzt Wasteland Angel aufrüstbare Waffen und Munition, welche Gegner von diesem Leben ins nächste befördern können.
Haupteigenschaften:
24 Level rasanter Action in 6 verwüsteten Landschaften
3 gegnerische Fraktionen, darunter Gangmitglieder, Abtrünnige und Mutanten
4 Schwierigkeitsstufen von Anfänger bis Selbstmord
Verschiedene Missionsziele von Eskorte bis zur kompromisslosen Offensive
Superwaffen steigern das Gemetzel, darunter Minen, Napalm, EMP und Nuklearwaffen
Riesige Schlachten mit Endgegnern, die Ihre Fähigkeiten und Ausdauer auf die Probe stellen
Bonuslevel inklusive Fahren/Schießen aus der First-Person-Perspektive
Online-Scoreboards für jeden Schwierigkeitsgrad
Sterne-Beurteilungen für alle Level und 40 Errungenschaften für Sammler
Systemvoraussetzungen
Betriebssystem:Windows® XP/Vista/7
Prozessor: Intel® 2.0 GHz CPU
Speicher: 2 GB
Festplatte: 4 GB
Grafik: 256 MB mit Unterstützung für Pixelshader 3.0. (nVidia 8600 oder vergleichbar)
Sound: Soundkarte mit DirectX 9.0c Unterstützung
DirectX®: 9.0c
2011 © Meridian4. All rights reserved. Wasteland Angel is a trademark of Octane Games. All rights reserved. All other trademarks and copyrights are the properties of their respective owners.
Hilfreiche Kundenreviews
Titel:
Wasteland Angel
Genre:
Action
,
Indie
Entwickler:
Octane Games
,
Meridian4
Publisher:
Meridian4
Veröffentlichung:
1 Sep. 2011
Sprachen:
| | Oberfläche | Ton | Untertitel |
| --- | --- | --- | --- |
| Deutsch | | | |
| Englisch | | | |
| Französisch | | | |
| Russisch | | | |