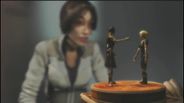 Join Kate Walker as she travels to remote locations and time periods in this timeless voyage to discover her true destiny.
출시 날짜: 2002년 9월 1일
HD 비디오 보기
이 게임이 포함된 패키지
2014년 5월 12일
Syberia can now be enjoyed on a MAC!

For our Italian, Russian, Polish and Japanese friends you can now play Syberia in your own language.

Joining our Newsletter is a great way to stay in touch with Meridian4. You can join through our website or via Facebook.

www.meridian4.com
support@meridian4.com
facebook.com/Meridian4
twitter.com/Meridian4

Thank you for your continued support!
댓글 52 개
더 읽어보기
평가
"Provides a huge dose of what adventure gamers are hungry for: a rich story, complicated characters, tons of puzzles and exploration of a series of beautiful and intriguing environments."
100% – JustAdventure

"Syberia is an adventure-game tour de force, with an engrossing story, a truly imaginative gameworld, and stunning visuals."
91% – Gamespot

"It will delight those of you who are hungry for something different than your average adventure title"
90% – Gamezone
게임 정보
뉴욕 출신의 젊고 의욕적인 변호사인 케이트 워커는, 무척 수월해 보이는 계약건을 맡았습니다 - 알프스의 계곡에 숨어있는 오래된 자동인형 공장의 매각을 재빨리 처리하고, 고향인 미국으로 돌아오면 되는 것이었습니다.
그녀가 이 임무를 맡았을 때에는 자신의 삶이 통째로 변하게 될줄은 상상도 하지 못했습니다. 사이베리아의 수수께끼를 푸는 마지막 열쇠인 천재 발명가 한스의 자취를 따라 유럽 서부에서 러시아 극동부에 이르는 유럽을 가로지르는 여정에서, 그녀는 여러 놀라운 사람들을 만나고 다양한 장소를 방문합니다. 대륙을 건너고 시간을 뛰어넘는 여정을 통해 그녀는 자신이 믿던 모든 것을 의심하게 되고, 서명을 받기위해 맺었던 계약은 숙명적인 약속이 됩니다.
주요 특징
상상을 뛰어넘는 매력적인 스크립트

세밀하고 사실적인 3D 환경으로 구현된 개성 넘치고 흥미로운 캐릭터들

영화같은 카메라 앵글과 움직임, 화면 구성

시나리오와 완전하게 결합되어 있는 독창적이고 창의적인 퍼즐들
시스템 요구 사항 (PC)
OS: Windows XP/Vista/7

Processor: 1GHz CPU

Memory: 512MB

Hard Disk Space: 1.2GB

Video Card: DirectX compatible graphics card with 128 MB memory

DirectX®: 9.0c

Sound: Sound card with DirectX 9.0c support

시스템 요구 사항 (MAC)
OS: 10.6 or later

CPU: 600 Mhz (INTEL ONLY)

RAM: 128 MB

Hard Drive: 1,5 GB
2014 © Meridian4. All rights reserved. All other trademarks and copyrights are the properties of their respective owners.
유용한 고객 평가