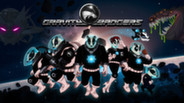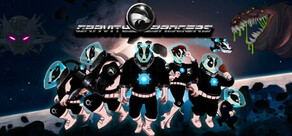 Vista a roupa espacial do valente gravity badger, Capitão texugo T. Bayback, e acompanhe-o enquanto se aventura pelas profundezas mortais do espaço sideral para salvar seus amigos, familiares e o próprio universo da ameaça do terrível Texugo do Mal, conhecido como Hellsett.
Data de lançamento: 28 Nov 2013
Assistir ao vídeo em HD
23 junho 2014
Wales Interactive, creators of Master Reboot, are proud to announce our latest title... Infinity Runner!

Infinity Runner Steam Page http://store.steampowered.com/app/279920/
Infinity Runner Steam Group: http://steamcommunity.com/games/279920/

The Infinity is the largest spaceship ever built by man-kind; flung into the void of space to secure humanity a new home amongst the stars. However, instead of discovering paradise, the inhabitants of The Infinity unlocked the door to a long forgotten nightmare.

Deep inside this leviathan something terrible hunts, out of myth and legend the last werewolf stalks the ship. Infinity Runner centres on a prisoner desperately trying to escape the decaying ship and the clutches of the terror within. It's a sci-fi action running game for PC, Mac, and Linux that features 14 stunning levels, Oculus Rift support and multi-player.
0 comentários
Leia mais
Análises
"Gravity Badgers impresses right from the get-go thanks to its pretty fun tutorial that explains the core elements of this physics simulator and introduces you to a few of the main characters....Gravity Badgers is a pretty fun physics-based puzzle game with lots of levels and a few clever ideas."
7/10 – Softpedia

"Gravity Badgers does offer fun, enjoyable, fast-paced, puzzles for you to solve. After some extremely hard puzzles I found myself rejoicing that I beat them. If you like a challenge and want to have some fun with badgers in space, then I suggest Gravity Badgers"
7/10 – TwoDashStash

"I'd gladly recommend the game to fans of physics based games as this one is well done for a game that only costs $4.99"
7/10 – Universal Gaming Reviews

Sobre o jogo
Vista a roupa espacial do valente gravity badger, Capitão texugo T. Bayback, e acompanhe-o enquanto se aventura pelas profundezas mortais do espaço sideral para salvar seus amigos, familiares e o próprio universo da ameaça do terrível Texugo do Mal, conhecido como Hellsett. Pela PRIMEIRA VEZ, um jogo une Texugos e Gravidade para criar um impressionante puzzle baseado na física que vai te levar para universos além da possibilidade, da imaginação e da lógica para o mundo estelar dos GRAVITY BADGERS!

Lance-se contra a gravidade dos planetas, desvie de asteroides e de implacáveis chefões mortais em mais de uma centena de fases de aventura e perigo cheias de vácuo, tudo isso unido sob um trabalho artístico impressionante que lembra todos os seus desenhos animados favoritos dos anos 80, além de uma trilha sonora de rock com muito mullet!

O jogo possui uma ação altamente viciante com 140 fases desafiadoras que vão fazer você jogar de novo e de novo. E se isso não for suficiente, ela também possui cinco fases com Chefões que incluem um Verme Espacial gigante, a terrível Esfera da Morte e cinco outros Gravity Badgers para destravar. Junte isso tudo com uma fantástica trilha sonora e gráficos incríveis; tudo isso faz de Gravity Badgers um jogo de qualidade que você vai querer jogar.

RECURSOS
• Incrível caos baseado na física de Gravity Badger
• Fácil de jogar mesmo com garras de texugo​
• Mais de 140 níveis de ação Gravity Badger
• Dez personagens & cinco fases com Chefões
• Gráficos Radicais
• Trilha sonora fenomenal
Requisitos do sistema – PC
Minimum:


OS: XP SP2

Processor: 1 GHz

Memory: 512 MB RAM

Graphics: OpenGL 1.1 compatible

DirectX: Version 9.0

Hard Drive: 670 MB available space
Requisitos do sistema – Mac
Minimum:


OS: Mac OS X "Snow Leopard" 10.6 or later

Processor: 1 GHz

Memory: 512 MB RAM

Graphics: OpenGL 1.1 compatible

Hard Drive: 670 MB available space
Requisitos do sistema - Linux
Minimum:


OS: Ubuntu 12.4

Processor: 1 GHz

Memory: 512 MB RAM

Graphics: OpenGL 1.1 compatible

Hard Drive: 670 MB available space
Análises úteis de usuários
Título:
Gravity Badgers
Gênero:
Casual
,
Indie
Desenvolvedor:
Wales Interactive
Distribuidora:
Wales Interactive
Data de lançamento:
28 Nov 2013
Idiomas:
| | Interface | Dublagem | Legendas |
| --- | --- | --- | --- |
| Português (Brasil) | | | |
| Inglês | | | |
| Francês | | | |
| Italiano | | | |
| Alemão | | | |
| Espanhol | | | |
| Japonês | | | |
| Coreano | | | |
| Português | | | |
| Russo | | | |
| Chinês simplificado | | | |
Ver todos 11 idiomas disponíveis