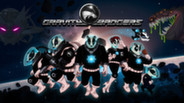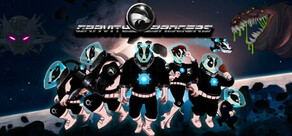 Equipe-toi de la combinaison spatiale du vaillant gravity badger Captain T Bayback alors qu'il s'aventure dans les ténèbres de l'espace pour sauver ses amis, sa famille et tout l'univers de la menace des Evil Honey Badgers, aussi connus sous le nom de Hellsett.
Date de parution: 28 nov 2013
Visionner la vidéo HD
23 juin 2014
Wales Interactive, creators of Master Reboot, are proud to announce our latest title... Infinity Runner!

Infinity Runner Steam Page http://store.steampowered.com/app/279920/
Infinity Runner Steam Group: http://steamcommunity.com/games/279920/

The Infinity is the largest spaceship ever built by man-kind; flung into the void of space to secure humanity a new home amongst the stars. However, instead of discovering paradise, the inhabitants of The Infinity unlocked the door to a long forgotten nightmare.

Deep inside this leviathan something terrible hunts, out of myth and legend the last werewolf stalks the ship. Infinity Runner centres on a prisoner desperately trying to escape the decaying ship and the clutches of the terror within. It's a sci-fi action running game for PC, Mac, and Linux that features 14 stunning levels, Oculus Rift support and multi-player.
0 commentaires
Lire la suite
Articles
"Gravity Badgers impresses right from the get-go thanks to its pretty fun tutorial that explains the core elements of this physics simulator and introduces you to a few of the main characters....Gravity Badgers is a pretty fun physics-based puzzle game with lots of levels and a few clever ideas."
7/10 – Softpedia

"Gravity Badgers does offer fun, enjoyable, fast-paced, puzzles for you to solve. After some extremely hard puzzles I found myself rejoicing that I beat them. If you like a challenge and want to have some fun with badgers in space, then I suggest Gravity Badgers"
7/10 – TwoDashStash

"I'd gladly recommend the game to fans of physics based games as this one is well done for a game that only costs $4.99"
7/10 – Universal Gaming Reviews

À propos du jeu
Equipe-toi de la combinaison spatiale du vaillant gravity badger Captain T Bayback alors qu'il s'aventure dans les ténèbres de l'espace pour sauver ses amis, sa famille et tout l'univers de la menace des Evil Honey Badgers, aussi connus sous le nom de Hellsett. Pour LA TOUTE première fois un jeu réunit les éléments palpitants de Badgers et de la Gravité pour créer un puzzle basé sur la phyique étonnamment présenté qui t'emmènera au delà des royaumes de ce qui est possible, de l'imagination et de la logique, au royaume de poussière d'étoile des GRAVITY BADGERS!

Lance toi dans la gravité des planètes, évite les astéroïdes et les boss rigides dans plus de cent niveaux d'aventures et de danger dans le vide, le tout réuni dans un étonnant style artistique rappelant tes dessins animés préférés des années 80, complété par une bande sonore rock de mulet lancinant!

Le jeu a une action basée sur la physique hautement addictive avec 140 niveaux exigeants qui te font revenir encore et encore. Et si ce n'était pas assez, il y a aussi cinq niveaux de super boss, comprenant le géant Space Worm, le mortel Doomsphere et cinq personnages Gravity Badger à débloquer. Ajoute à cela une incroyable bande son et des graphismes superbes; ceci fait vraiment de Gravity Badgers un jeu de qualité auquel tu reviendras jouer.

FONCTIONNALITES
• Superbes graphismes basés sur la physique dans le chaos de Gravity Badgers
• ​Facile à jouer même avec des pattes de melinae
• Plus de 140 niveaux d'action Gravity Badger
• Dix personnages & cinq niveaux de boss
• Des graphismes qui déchirent
• Une bande son de fou
Configuration requise (PC)
Minimum:


OS: XP SP2

Processor: 1 GHz

Memory: 512 MB RAM

Graphics: OpenGL 1.1 compatible

DirectX: Version 9.0

Hard Drive: 670 MB available space
Configuration requise (MAC)
Minimum:


OS: Mac OS X "Snow Leopard" 10.6 or later

Processor: 1 GHz

Memory: 512 MB RAM

Graphics: OpenGL 1.1 compatible

Hard Drive: 670 MB available space
Configuration requise (Linux)
Minimum:


OS: Ubuntu 12.4

Processor: 1 GHz

Memory: 512 MB RAM

Graphics: OpenGL 1.1 compatible

Hard Drive: 670 MB available space
Évaluations intéressantes des utilisateurs
Titre:
Gravity Badgers
Genre:
Petit jeu
,
Indépendant
Développeur:
Wales Interactive
Éditeur:
Wales Interactive
Date de parution:
28 nov 2013
Langues:
| | Interface | Son | Sous-titres |
| --- | --- | --- | --- |
| Français | | | |
| Anglais | | | |
| Italien | | | |
| Allemand | | | |
| Espagnol | | | |
| Japonais | | | |
| Coréen | | | |
| Portugais | | | |
| Portugais du Brésil | | | |
| Russe | | | |
| Chinois simplifié | | | |
Tout afficher 11 langues supportées