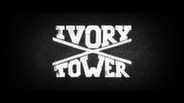 The Crew is a revolutionary action-driving MMO, developed exclusively for next-gen consoles and high-end PCs that leverage new hardware capabilities to connect players online like never before. The Crew takes you and your friends on a wild ride across a massive, open-world recreation of the United States that is loaded with exciting...
Utgivelsesdato: 11. nov, 2014
Se HD-video
Tilgjengelig: 11. november
Dette spillet låses opp om ca. 1 måned, 3 uker, 2 dager og 14 timer
Forhåndskjøp The CREW Gold
25. august
The Crew is getting closer to the release and if you are eager to get your hand on it you can pre-order it right now.
We'd like to thank all the participants to our Closed Beta and we hope to see you soon on our roads.
The Crew team.

135 kommentarer
Les mer
Begrenset utgave
Pre-Order The Crew Limited Edition and get exclusive bonus :

10000 Crew Credits and 3 exclusive street edition packs :
- RAM SRT-10 PACK
- BMW Z4 SDRIVE35IS PACK
- MINI COOPER S PACK

Each pack contains :
-A full set of custom parts (front bumper, rear bumper, motor hood, rear wing).
-A full set of performance parts (motor core, tires, suspension, weight reduction, chassis, brakes, anti-roll bars, differential, engine, exhaust, ecu, carb, charger, gear box).
Gold Edition
The Gold Edition includes The Crew Limited Edition and the Season Pass.
Om spillet
Your car is your avatar - fine tune your ride as you level up and progress through 5 unique and richly detailed regions of a massive open-world US. Maneuver through the bustling streets of New York City and Los Angeles, cruise down sunny Miami Beach or trek through the breathtaking plateaus of Monument Valley. Each locale comes with its own set of surprises and driving challenges to master. On your journey you will encounter other players on the road – all potentially worthy companions to crew up with, or future rivals to compete against. This is driving at its most exciting, varied and open.

• NEVER DRIVE ALONE
Jump in and out seamlessly and build your crew of four through bonding or intense rivalry. Whether your objective is to take down a convoy or to escape the police, achieving it with friends ensures a fresh experience each time you join in.

• A PLAYGROUND OF UNPRECEDENTED SCOPE AND VARIETY
The entire United States is your driving playground – all roads and everything in between. Every type of terrain imaginable is yours to master – from downtown city streets to suburbs, hillsides, cornfields, canyons, desert dunes or even race tracks.

• PREPARE YOUR CAR FOR THE NEXT CHALLENGE
Collect body and performance parts as you progress to customize and upgrade your licensed cars. Equip your ride with 5 different tuning specs (street, perf, dirt, raid, circuit) to adapt to different driving terrains. Choose from a wide range of perks to enhance your vehicle according to your driving style.

• THE EXPERIENCE GOES ON, WHEREVER YOU ARE
Continue the experience on iOS, Android tablets, and on the web. Track of your friends' performance and fine tune your ride before taking it live to set new records, or send your crew on jobs while on-the-go to earn more XP and parts.

© 2014 Ubisoft Entertainment. All Rights Reserved. The Crew logo, Ubisoft and the Ubisoft logo are trademarks of Ubisoft Entertainment in the U.S. and/or other countries.

Hjelpsomme kundeanmeldelser
Tittel:
The Crew™
Sjanger:
Action
,
Massivt flerspiller
,
Racing
Utvikler:
Ivory Tower in collaboration with Ubisoft Reflections
Utgiver:
Ubisoft
Utgivelsesdato:
11. nov, 2014
Språk:
| | Grensesnitt | Full lyd | Teksting |
| --- | --- | --- | --- |
| Norsk | | | |
| Engelsk | | | |
| Fransk | | | |
| Italiensk | | | |
| Tysk | | | |
| Spansk | | | |
| Tsjekkisk | | | |
| Dansk | | | |
| Nederlandsk | | | |
| Finsk | | | |
| Japansk | | | |
| Polsk | | | |
| Brasiliansk-portugisisk | | | |
| Russisk | | | |
| Svensk | | | |
Se alle 15 støttede språk
Tredjeparts-DRM:
Uplay Account Required