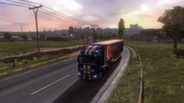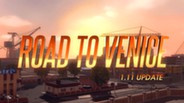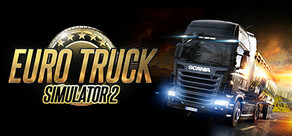 Пътувайте из Европа като краля на пътя, бъдете шофьор на камион, доставящ важни товари на впечатляващи разстояния! С десетки градове, които да изучите от Великобритания, Белгия, Германия, Италия, Холандия, Полша и много други, Вашата издръжливост, умения и бързина ще бъдат тласнати до краен предел.
Дата на излизане: 16 януари 2013
Всички трейлъри (2)
Закупуване на Euro Truck Simulator 2
Пакети, които съдържат тази игра
Закупуване на Euro Truck Simulator 2 - Gold Bundle
Включва 2 артикула: Euro Truck Simulator 2, Euro Truck Simulator 2 - Going East!
Закупуване на Euro Truck Simulator 2 Collector's Bundle
Включва 9 артикула: Euro Truck Simulator 2, Euro Truck Simulator, Euro Truck Simulator 2 - Going East!, Euro Truck Simulator 2 - Halloween Paint Jobs Pack, Scania Truck Driving Simulator, Euro Truck Simulator 2 - Ice Cold Paint Jobs Pack, Euro Truck Simulator 2 - Force of Nature Paint Jobs Pack, Trucks & Trailers, Bus Driver
Изтеглимо съдържание за тази игра
21 август 2014
Euro Truck Simulator 2 version 1.13 is entering finalization for release - and this time it is all about Achievements!

As you may have noticed from our blog posts jumping from topic to topic between different projects and sub-projects, the team at SCS Software is actually a swarm of quite a number of micro-teams developing various new features to grow the truck simulator ecosystem. Some things take longer to develop, with some we may even be notoriously slow, but we believe that our approach is right to achieve our ultimate goals eventually, and we hope that you are having fun being along for the ride. Achievements is one little step among many for us to help us in testing the necessary improvements in our infrastructure towards game data persistence.

So, achievements. Actually, at this stage we are preparing two different sets of achievements for you:

Steam Achievements

World of Trucks Achievements
Steam achievements were much requested by our Steam player community. Thankfully, the native integrated Steam achievement system made it reasonably simple to implement, certainly compared to us having to roll our own superstructure on top of in-game achievement tracking.
On the other hand, the initial set of
World of Trucks
achievements is a turning point in setting up the the back-end codebase for extensive future updates. WoTr updates are sure promising to be interesting and we'll talk about them in the future...
We understand that at this stage of the life cycle, with many players having sunk tens or even hundreds of hours into the game, some achievements might be, shall we say - not timely. You might even think that you have tried everything the game has in store for you...
So with that in mind and with help of
Steam community
, we have compiled a list of ETS2 achievements with a very seasoned player in mind. You can think of some of the more difficult ones as little quests or challenges for you to undertake in the game. Still there are achievements that are very easy, we still have new players coming aboard having just bought the game, and we want them to get some satisfaction quickly. Experienced player can take them for granted already.
It was not our goal to make anyone suffer pursuing our achievements, as it sometimes the case with games; forcing players to grind. Almost all our achievements are within the reach of average player given enough dedication.
Let's have a peek at the current ETS2 Steam achievements in more detail:
Total Achievement Count: 28
Easy - 8 - pretty much everyone would achieve those and so quickly notice the achievement feature, that's how easy it is ;)

Medium - 8 - not all achievements get unlocked quickly, but none of those should be a problem for any user

Hard - 11 - certain degree of patience and dedication is required to track and complete those. However the truckers are patient people and we have all confidence in them.

Extreme - 1 - thats for the most hardcore, never to give up types that drive through the world of Euro Truck Simulator 2
Exploration
Discover more than 60% of the map - I am a GPS Medium

Discover 100% of the map - Pathfinder Extreme

Use the train to cross the channel - Choo-Choo Easy

Utilize a boat - Sardine Easy

Discover all recruitment agencies - Head hunter Hard

Use all ports in the game (counts sea and train ports) - Successfully docked Hard
Trucks
Buy a truck online - From the comfort of your home Easy

Design and apply to your truck a custom multi-color metallic paint - My precious Easy

Drive at least 999 km with each truck brand featured in the game. Only your owned trucks are counted. (MAN, DAF, Majestic, Renault, Iveco, Scania, Volvo) - Test drive limited Medium
Jobs
Take an urgent delivery for a minimum of 550 km and complete it with less than 30 minutes remaining - Just in time! Medium

Complete a delivery that was greater than 2,000 km - Long hauler Medium

Perform jobs for at least 15 different companies in the game - Reliable contractor Hard

Complete a job worth over €130,000 and minimum 2,200 km without using a ferry - Profit hunter Medium

Complete deliveries with all trailer types (Machinery, ADR cargo, Container, Refrigerated, Liquid cargo, Fragile cargo, Construction, Bulk cargo) - Experience beats all! Medium

Complete a perfect delivery (no damage, no fines, in-time) for a job that is at least 1000 km. - Job is only worth it if it's done well! Medium

Complete 5 jobs in a row - in-time, without taking any damage and without using autoparking - Careerist Hard

Use automatic parking - Friends are always here to help you Easy

Take and complete jobs with at least 30 different cargoes - All is possible Hard

Gain 20,000 XP for several consecutive jobs with the total distance below 10,000 km - Minimaxer Hard
Company Progression
Use quick travel to return to your headquarters - Honey, I'm home Easy

Own a garage in every city in your headquarter country - National company Medium

Own a garage in every city - Property magnate Hard

Achieve 100% of productivity for at least 5 large garages at the same time - Working with the elite Hard

Reach an average daily profit of €450,000 - Bath of success Hard

Achieve at least 75% of the average garage productivity across all of your garages. Must own at least 10 large garages. - Performance optimizer Hard

Have at least 10 female and 10 male employees of maximum level in your company - Aspects of professionalism Hard
Misc
Use a rest stop - Zzzzz Easy

Use a filling station - Gas, no petrol! Easy
In the future we might add more interesting achievements, of course also shaped for a seasoned user or related to some particular expansion with fresh content. So if you wish to contribute an idea, we'd be glad to hear it in comments.
According to our internal plans, we are aiming at the September time-frame for release. Stay tuned!
77 коментара
Прочетете още
18 август 2014
Greetings!

One of the trucks that you have been so anxiously anticipating is finally getting close to completion... Rest assured we are pushing hard to make sure you'll get it as soon as possible.




Trucks happen to be the most notoriously difficult type of 3D model to build and implement for our games than any other of our assets. We are always thinking about ways to speed up their delivery to you, but there was not a single case where it would take us less than half a year to implement a new truck. How can we speed this up? We are now looking into more advanced 3D scanning technologies to acquire high-detail reference data. We are also discussing internally if we should not try shipping an initial release of a truck with limited amount of cabins, chassis and upgrade variations. Would it make sense for you?

Anyway that won't be the case with The New DAF XF Euro 6 - it is coming with traditional palette of cabin, chassis selection, and other upgrade options.




Even if trucks are eating considerable amount of company human and financial resources, we still resist the temptation to ask for money for the upcoming Euro Truck Simulator 2 standard truck models and will continue bringing them to you free of charge in future updates of the game. We feel that it's fair to ask for support from time to time with additional optional elements for the game, but the core experience is improved for everybody.




Thanks for your patience. Currently the new DAF is about ready for final testing iterations, we are targeting its release for the second half of September.


122 коментара
Прочетете още
Рецензии
"Unexpectedly engrossing. Heed the mockers and you'll miss one of the PC's finest and freshest driving games."
85/100 – PC Gamer

"With its stellar gameplay and presentation, Euro Truck Simulator 2 set a new standard for the simulation genre."
95/100 – Gaming Nexus

"There are titles in the simulation market which can be sold on the novelty factor alone, but tend to be disappointing games. Euro Truck Simulator 2 is not one of them, it is strangely cathartic, engaging and relaxing."
True PC Gaming
Steam "Зелена светлина"
Относно играта
Пътувайте из Европа като краля на пътя, бъдете шофьор на камион, доставящ важни товари на впечатляващи разстояния! С десетки градове, които да изучите от Великобритания, Белгия, Германия, Италия, Холандия, Полша и много други, Вашата издръжливост, умения и бързина ще бъдат тласнати до краен предел. Ако разполагате с нужното, за да бъдете част от една елитна товарна сила, застанете зад волана и да го докаже!
Характеристики:
Превозвайте товари на огромни разстояния между повече от 60 европейски града;

Стартирайте свой ​​собствен бизнес, който продължава да расте, дори когато приключите доставката на стоки;

Изградете свой собствен автопарк от камиони, купувайте гаражи, наемайте шофьори, за да управлявате своята компания за максимална печалба;

Разнообразени варианти за тунинг на камиони, от производителност до козметични промени;

Персонализирайте своите превозни средства с допълнителни светлини, барове, рога, фарове, ауспуси и други;

Хиляди мили от реални пътни мрежи със стотици известни забележителности и постройки.
Системни изисквания за PC
Минимални:


Операционна система: Windows XP

Процесор: Dual core CPU 2.4 GHz

Памет: 2 GB

Видеокарта: GeForce 7600 GT еквивалентен клас

DirectX®: 9.0c

Свободно дисково пространство: 2 GB

Звукова карта: DirectX съвместима
Препоръчителни:


Операционна система: Windows 7

Процесор: Dual core CPU 3.4 GHz

Памет: 4 GB

Видеокарта: GeForce GTS 450 клас

DirectX®: 10

Свободно дисково пространство: 4 GB

Звукова карта: DirectX съвместима
Системни изисквания за Linux
Minimum:


OS: Linux Ubuntu 12.04

Processor:Dual core CPU 2.4 GHz

Memory:2 GB RAM

Graphics:GeForce 7600 GT-class equivalent

recent binary ATI or NVidia drivers (MESA may not work reliably with ETS2)

Hard Drive:2 GB HD space
Recommended:


OS: Linux Ubuntu 12.04

Processor:Quad core CPU 3.0 GHz

Memory:2 GB RAM

Graphics:GeForce GTS 450-class or better

recent binary ATI or NVidia drivers (MESA may not work reliably with ETS2)

Hard Drive:4 GB HD space
(C) 2012 SCS Software. All brand names, trademarks, registered marks, logos, and symbols on vehicles in the game are property of their rightful owners. Used with kind permission.
Полезни рецензии от клиенти
Награди