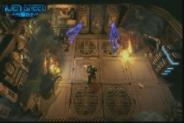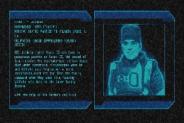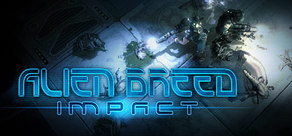 Prova l'esplosivo shooter arcade di fantascienza che ha riportato in vita un franchise storico in una epica campagna single player e in una campagna multiplayer cooperativa.
Data di rilascio: 3 Giu 2010
Guarda tutti e 2 i trailer
Acquista Alien Breed: Impact
Pacchetti che includono questo gioco
Acquista Alien Breed™ Trilogy
Include 3 oggetti: Alien Breed: Impact, Alien Breed 2: Assault, Alien Breed 3: Descent
Informazioni sul gioco
'Alien Breed™ Impact' è un esplosivo shooter arcade fantascientifico che riporta in vita uno storico IP per mezzo di una trama epica, sciami di nemici alieni estremamente intelligenti, armi distruttive, ambienti dettagliatissimi e ricchi di particolari; tutto ciò implementato grazie ad una tecnologia di altissimo profilo, per assicurare un'esperienza di gioco all'avanguardia. In aggiunta alla campagna singleplayer da brivido, il gioco offre anche una modalità battaglia cooperativa online, per due giocatori, intrisa di azione implacabile.
Key Features:



'Alien Breed' è tornato! Un concentrato di azione applicato ad un mix di stili diversi: i presupposti dello shooter arcade e del survival horror, sono arricchiti da una componente tattica che implica una gestione oculata degli upgrade delle armi e la customizzazione delle stesse.

Epica modalità storia in singleplayer. La modalità campagna singleplayer segue la narrazione del gioco attraverso 5 ambienti enormi ed impegnativi.

Modalità singleplayer free-play. Si tratta della sfida in singleplayer: batti il tuo stesso punteggio conseguito in una missione precedente.

Modalità di gioco cooperativa a due giocatori: collabora per sconfiggere le orde aliene lungo le tre mappe progettate ad hoc.

Feature aggiuntive Steam online: Partita veloce [Quick Match], Crea Partita [Create Game], Lista Amici [Friends List], Chat Vocale [Voice Chat], Leaderboard e Achievement Cooperativi.

FREE TRIAL. La sezione sample del "Prologo" è specificatamente pensata per fungere da introduzione al gioco: giocala in singleplayer oppure in modalità cooperativa online per due giocatori.

NOVITA' - Negozio degli upgrade. Fruga tra i compagni caduti e negli armadietti per accumulare denaro, che servirà ad acquistare gli upgrade per potenziare, in maniera strategica, armi e kit vari.

NOVITA' - Nemici. Gli avversari originali di 'Alien Breed', ripensati e migliorati per l'occasione.
Requisiti di sistema
Minimi:

Sistema Operativo: Windows&reg XP SP2 o successivo
Processore: 2.0+ GHZ Single Core
RAM: 1 GB
Scheda video: NVIDIA 6800+ o ATI Radeon X700+
DirectX®: 9.0c
Hard Disk: 1.5 GB
Audio: Scheda audio supportata da Windows
Altri Requisiti: Connessione ad Internet necessaria
Alien Breed™: Impact Developed and Published by Team17 Software © 2010 Team17 Software and Alien Breed: Impact are Trademarks or Registered trademarks of Team17 Software limited. All rights reserved. All other trademarks, copyrights and logos are property of their respective owners.

Unreal® Engine, Copyright 1998 - 2010, Epic Games, Inc. All rights reserved. Unreal® is a registered trademark of Epic Games, Inc. All other trademarks are property of their respective owners.
Recensioni utili dai clienti