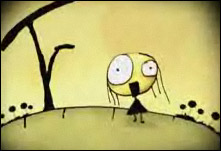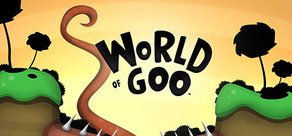 World of Goo is a multiple award winning physics based puzzle / construction game made entirely by two guys.
Releasedatum: 13 okt 2008
Alle 2 trailers bekijken
Info over het spel
World of Goo is een op physics gebaseerd puzzel-/constructiespel die meerdere prijzen heeft gewonnen en geheel gecreëerd is door twee mannen. Sleep levende, kronkelende, pratende klodders goo om structuren, bruggen, kanonskogels, zeppelins en gigantische tongen te bouwen. De miljoenen goo-ballen die in de prachtige World of Goo leven zijn nieuwsgierig om te verkennen - maar ze weten niet dat ze in een spel zitten, of dat ze erg lekker zijn.
Mysterieuze levels - Elk level is vreemd en gevaarlijk mooi, en introduceert nieuwe puzzels, gebieden en de wezens die erin leven.

World of Goo-ballen - Onderweg, komen onontdekte nieuwe soorten goo-ballen, elk met unieke vaardigheden, samen om te glibberen door onwillige verhalen over ontdekkingen, liefde, komplot, schoonheid, elektrische kracht en de derde dimensie.

De Sign Painter - Iemand kijkt je toe.

World of Goo Corporation - Gefeliciteerd! World of Goo Corporation is de wereldleider op het gebied van Goo en Goo gerelateerde producten, met o.a. World of Goo Corporation Trademark Brand Soft Drink Beverage en World of Goo Corporation Trademark Brand Facial Exfoliating Lotion. Sappig!

Enorme online competitie - Menselijke spelers over de hele wereld strijden in een levend klassement om de grootste goo-torens te bouwen in World of Goo Corporations mysterieuze sandbox. World of Goo Corporation is contractueel verplicht om te zeggen dat iedereen een winnaar is en dat ze enthousiast zijn om ieders torenbouwmogelijkheden gelijk te vieren.

Gefeliciteerd, en veel succes!
Systeemeisen (PC)
Minimum:


Supported OS: Windows® XP or Vista

Processor: 1GHz or faster

Memory: 512+MB RAM

Video: Any 3D graphics accelerator less than 5 years old

DirectX® Version: 9.0c

Hard Drive: 100MB
Systeemeisen (Mac)
OS: OS X version Leopard 10.5.8, Snow Leopard 10.6.3, or later

Processor: Intel Core Duo

Memory: 512 MB

Graphics: 64 MB

Other Requirements:
Systeemeisen Linux
Processor: 1 GHz or faster

Memory: 512 MB or more

Graphics: hardware accelerated OpenGL 1.4 support

Hard drive: 100 MB free space
World of Goo is copyright © 2008 of 2D Boy, LLC
Nuttige klantrecensies