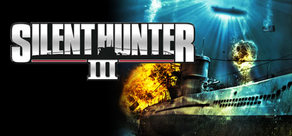 잠수함 시뮬레이션의 왕, 모든 새로운 3D 엔진을 반환, 새로운 승무원 명령 기능, 그리고 그 어느 때보다 더 현실적인 2차 세계 대전 해군 동작. 영화 같은 그래픽과 단순하고 긴장 가득한 게임 플레이는 이 사실 광신자와 캐주얼 게이머를위한 완벽한 게임 입니다. 현실적 그리고 몰입 환경: 긴장감이 가듯한 분위기는 현실적인 3D물 모델링 포함, 주/야간 주기 및 역사적으로 정확한 잠수정, 선박 및 항공기. 자세한 U-boat 인테리어, 변화하는 날씨 효과, 그리고 매적적인 오디오 대표적인 2차 세계 대전 잠수함 전쟁.
출시 날짜: 2005년 3월 15일
게임 정보
잠수함 시뮬레이션의 왕, 모든 새로운 3D 엔진을 반환, 새로운 승무원 명령 기능, 그리고 그 어느 때보다 더 현실적인 2차 세계 대전 해군 동작. 영화 같은 그래픽과 단순하고 긴장 가득한 게임 플레이는 이 사실 광신자와 캐주얼 게이머를위한 완벽한 게임 입니다.
현실적 그리고 몰입 환경: 긴장감이 가듯한 분위기는 현실적인 3D물 모델링 포함, 주/야간 주기 및 역사적으로 정확한 잠수정, 선박 및 항공기. 자세한 U-boat 인테리어, 변화하는 날씨 효과, 그리고 매적적인 오디오 대표적인 2차 세계 대전 잠수함 전쟁.
U-boat와 무기의 치명적인 배열: 재생 할 수있는 U-boats 타입 II, VII, IX, 그리고 XXI 잠수함이 포함 되어 있습니다. 연합 호송과 군함에 대한 목표를 가지고. 2차 세계 대전의 위대한 잠수함 전투를 재현에서, 프레이어는 호위 배송 위협 아래 침묵 할 것입니다 , 화재 치명적인 어뢰 또는 데크 총 표면 및 파운드 적을 공격합니다.
동적 캠페인: 자신의 현실적인 해군 전쟁 이야기를 만듭니다. 군 경력 즉흥적인 및 비 선형 WWII 캠페인에 성공적인 명령 결정에 의해 영향을 받을 것 이다.
모든 기술 수준의 선수에 액세스:플레이어는 표준 시뮬레이션 보다 쉽게 처리할 수 있는 간단한 학습 곡선을 경험할 것 이다. 해군 사관 학교 자습서를 사용 하 여 기초를 배울 수 있습니다. 다양 한 2 차 세계 대전 전투 팬 들에 호소 하는 플레이 대 한 리얼리즘 설정을 사용자 지정 합니다.
당신의 승무원 지휘: 승무원 주문을하고 각 순찰의 결과에 따라 진화.
멀티 플레이어 협동 플레이: LAN을 통해 최대 8까지 가능합니다.
시스템 요구 사항
OS: Windows 2000 / XP(only)
Processor: Pentium® III 1.4 GHz or AMD Athlon™ 1.4 GHz (Pentium 4 2.0 GHz or AMD Athlon 2.0 GHz recommended)
Memory: 512 MB
Graphics: 64 MB (128 MB video card recommended)(see supported list*)
DirectX Version: DirectX 9.0
Sound: Direct X 9.0 compliant PCI card
Hard Drive: 1.5 GB
*Supported Video Cards at Time of Release Nvidia® GeForce™ 3/4/FX series (GeForce 4 MX NOT supported)ATI® Radeon® 8500/9000 families or newer
Laptop versions of these chipsets may work but are not supported. These chipsets are currently the only ones that will run this game.
© 2005 Ubisoft Entertainment. All Rights Reserved. Silent Hunter, Strategic Simulations, Ubisoft, Ubi.com, and the Ubisoft logo are trademarks of Ubisoft Entertainment in the U.S. and/or other countries.
유용한 고객 평가