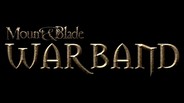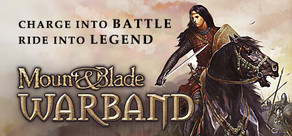 끝없는 전쟁에 의해 갈라진 땅에서, 강인한 전사들로 구성된 당신의 군대를 이끌고 전쟁에 참여할 때 입니다. 당신의 부대를 이끌어 나가고, 당신의 영토를 늘려가며 최종적으로는 Caldaria의 왕좌를 차지해 보십시오! Mount & Blade: Warband는 말 위에서의 전투, 세부적인 전투 시스템을 통해 중세의 전투를 생생하게 묘사한 Mount & Blade의 스탠드-얼론 확장팩입니다. 그래픽적 발전: 이제 HDR, FSAA, DOF, 소프트 파티클, 톤 매핑 등의 효과를 지원합니다.
출시 날짜: 2010년 3월 31일
HD 비디오 보기
Mount and Blade: Warband 구매
주말 특가! 남은 시간:
이 게임이 포함된 패키지
이 게임의 다운로드할 수 있는 컨텐츠
2014년 7월 10일
Hello all!

Mount&Blade Warband is now functional on OS X and Linux platforms and has enabled support for Module downloading with Steam Workshop. These features are only newly released and there might be a few hiccups. Just let us know in the Steam or TaleWorlds forums and we'll continue to fix and improve our support.

This is the reason for the patches occurring over the past couple of days. Happy Mount&Blading!
댓글 107 개
더 읽어보기
2014년 6월 27일
Good day Mount&Bladers!

Today we are very pleased to announce that Mount&Blade Warband is extending its supported platforms to OSX and Linux! Currently, this should just be seen as a beta test as there are known (and probably unknown) bugs to be resolved but those of you with OSX or Linux machines can play the game right now on Steam.

To try out the beta on your Linux or Mac computer with Steam just complete the following steps:


Right click "Mount&Blade Warband" in your Steam Library and select "Properties".

In the window that pops up, navigate to the " BETAS" tab and select "Mac/Linux beta" in the dropdown menu.

Install the game and play!
Hopefully you all enjoy the game on its new platforms and let us know if you encounter any bugs! Though it should be functioning pretty well already and is certainly playable.
Note: Napoleonic Wars is not yet supported but will be in the near future.
댓글 108 개
더 읽어보기
Modules on Steam Workshop

You can now download, rate and get automatic updates to mods on the Steam Workshop! Go to the Mount&Blade Warband Workshop to try out the mods there. This is still a new feature so please let us know what you think and give us your suggestions, in our discussions forum.

If you are a mod maker and you are wondering how to get your mod(s) on the workshop, then take a look at our instruction thread: http://forums.taleworlds.com/index.php/topic,307509.0.html
주말 무료 플레이


Play Mount & Blade: Warband for FREE starting now through Sunday at 1PM Pacific Time. If you already have Steam installed, click here to install or play Mount & Blade: Warband. If you don't have Steam, you can download it here.
게임 정보
끝없는 전쟁에 의해 갈라진 땅에서, 강인한 전사들로 구성된 당신의 군대를 이끌고 전쟁에 참여할 때 입니다. 당신의 부대를 이끌어 나가고, 당신의 영토를 늘려가며 최종적으로는 Caldaria의 왕좌를 차지해 보십시오!
Mount & Blade: Warband는 말 위에서의 전투, 세부적인 전투 시스템을 통해 중세의 전투를 생생하게 묘사한 Mount & Blade의 스탠드-얼론 확장팩입니다.
그래픽적 발전: 이제 HDR, FSAA, DOF, 소프트 파티클, 톤 매핑 등의 효과를 지원합니다.

높은 디테일과 텍스쳐의 모델

최대 64명이 참가할 수 있는 멀티 플레이어; 멀티 플레이어 모드로는 Deathmatch, Team Deathmatch, Capture the Flag, Conquest, Battle, Siege가 있습니다.

한 나라의 지배자가 될 수 있고, 다른 영주들을 당신 밑으로 들어오도록 설득 할 수 있는 캠페인 모드

당신의 동료에게 영토를 줌으로서 영주로 승급 시킬 수 있는 시스템

로맨스 혹은 정치적 목적으로 왕국의 레이디와 결혼 할 수 있는 시스템; 시를 읊거나 용기를 증명하여 레이디의 마음을 빼앗아 보세요.

향상된 병사 사기 시스템: 만약 병사들의 사기가 너무 낮다면, 그들은 탈영하게 될 것입니다.

탄약을 보충하기 위해 전쟁터 어디에서나 탄약을 주워 쓸 수 있음

모션 캡쳐를 이용한 전투 애니메이션

다수의 개선된 전투 시스템: 당신이 방어 상태가 아닐 경우에도 방패는 화살들을 막을 것입니다.

랜덤 맵이나 유저가 직접 제작한 맵에서 멀티 플레이어를 즐길 수 있음

멀티 플레이어 장비 시스템: 상대방과 싸우거나 목표를 달성하여 돈을 벌어보세요.

대부분의 투척 무기를 근접전에서 사용 할 수 있음; 상대방이 가까이 접근해 온다면 재블린을 짧은 창처럼 휘둘러 보세요.

강력한 무기에 골드를 투자해 보세요: 균형 잡힌 무기 시스템은 우세한 팀에게 너무 많은 이점을 주지 않으면서도 전투를 더욱 재미있게 만들어 줍니다.
시스템 요구 사항 (PC)
Minimum:


OS: Windows® XP

Processor: Intel Pentium 4 2.0 GHz or AMD 2.5 GHz

Memory: 512MB RAM

Graphics: 3D graphics card with 64MB RAM

Hard Drive: 100 MB available space

Sound: Standard audio

Recommended:


OS: Windows XP or greater

Processor: Intel Core Duo 2.0 GHz or AMD Athlon 64 X2 3600+

Memory: 1GB RAM

Graphics: NVIDIA GeForce FX 5200, ATI Radeon 9600, or better

Hard Drive: 100MB available space

Sound: Standard audio

시스템 요구 사항 (MAC)
Minimum:


OS: OS X version Mavericks 10.9, or later.

Processor: Intel Mac

Memory: 1 GB RAM

Graphics: NVIDIA GeForce 8600M / ATi Radeon 2400 or better

Hard Drive: 1 GB available space

Sound: Standard audio

Linux 시스템 요구사항
Minimum:


OS: Ubuntu 12.04 LTS, Steam OS

Processor: Intel Core Duo 2.0 GHz or AMD Athlon 64 X2 3600+

Memory: 1 GB RAM

Graphics: NVIDIA GeForce 6600GT / ATi Radeon 2400 or better

Hard Drive: 1 GB available space

Sound: Standard audio

유용한 고객 평가