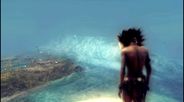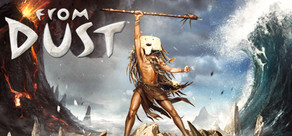 Uppoudu eksoottisen kauniiseen, mutta myös vaaralliseen maailmaan tässä modernissa Jumalapelissä jossa luonto on tähti!
Julkaisupäivä: 17 Elokuu 2011
Katso HD-video
Tämä tuote ei tue paikallista kieltäsi. Varmistathan tuetut kielet ennen ostopäätöksen tekoa.
Tietoja pelistä
From Dust
is the latest original game concept by Eric Chahi, creator of the cult classic, "Another World / Out of this World".
Immerse yourself in a world as exotically beautiful as it is dangerous! You control the destiny of a primitive tribe against the backdrop of a world in constant evolution—a universe where mighty Nature reclaims what is hers; and your mastery of the elements is your people's only chance of survival...
Key Features:
Ground-Breaking Technology

Play in the sandbox of one of the most advanced real-time nature simulations, where everything you see and interact with evolves dynamically, offering a constantly renewed experience.

Unique Art Direction

Discover a large variety of environments: Tropical islands, volcanic landscapes, deserts and so much more…

Rich Story Mode

Explore 13 breathtaking territories of emergent gameplay. Master the natural forces at play on a mysterious archipelago and help a primitive tribe to recover the lost powers of their ancestors.

Confront Mighty Nature

Protect your tribe against Nature's most devastating attacks. Face down tsunamis, wildfires, earthquakes, volcanoes, torrential rains…

Master Godlike Powers

Control the forces of nature to sculpt the world in your image. Hold back lava, stop raging waters, empty lakes, grow forests and raise mountains!

Live Up to the Challenge

Race against the clock on 30 additional maps in Challenge Mode. Each scenario is a puzzle-like challenge where time is of the essence...

Online leaderboards

Compare your Challenge Mode scores with the community on worldwide leaderboards.
Järjestelmävaatimukset
OS: Windows XP (SP3) / Windows Vista (SP2) / Windows 7 (SP1)

Processor: 1.8 GHz Intel Core 2 Duo or 2.3 GHz AMD Athlon64 X2 4400+

Memory: 1.5 GB (Windows XP) / 2 GB (Windows Vista/Windows 7)

Graphics: 256 MB DirectX 9.0c-compliant card with Shader Model 3.0 or higher (*see supported list)

DirectX®: 9.0c

Hard Drive: 4 GB

Sound: DirectX 9.0-compliant sound card

Peripherals: Keyboard, mouse, optional controller
*Supported Video Cards at Time of Release:

ATI RADEON HD 3000 / 4000 / 5000 / 6000 series

NVIDIA GeForce 8800 / 9 / 100 / 200 / 300 / 400 / 500 series

Laptop versions of these cards may work but are NOT supported. These chipsets are the only ones that will run this game.

Crossfire or SLI-equipped systems may run the game but are not supported. It is recommended to use a single card while playing From Dust.
* This product does not support Windows® 98/ME/2000/NT

Käyttöjärjestelmä: Windows XP SP3 / Vista SP2 / Windows 7 SP1

Prosessori: Intel Core i7 920 2.66 GHz tai AMD Phenom II X4 3.00 GHz

Muisti: 3 Gt DDR3-muistia

Grafiikka: 512 Mt / GeForce 9 tai ATI Radeon HD 4000 -sarja

DirectX®: 9.0c

Kiintolevy: 4 Gt

Ääni: DirectX 9.0 –yhteensopiva äänikortti

Muut: Näppäimistö, hiiri, joystick ei pakollinen (Xbox 360® -ohjain Windowsille suositeltu)
*Julkaisussa tuetut näytönohjaimet:
ATI RADEON HD 3000 / 4000 / 5000 / 6000 series
NVIDIA GeForce 8800 / 9 / 100 / 200 / 300 / 400 / 500 series
Kannettavien versiot näistä korteista saattavat toimia, mutta niitä EI tueta. Nämä piirisarjat ovat ainoita jotka pyörittävät tätä peliä.
Crossfire tai SLI:llä varustetut koneet saattavat pyörittää peliä, mutta niitä ei tueta. On suositeltavaa käyttää yksittäistä korttia kun pelaat From Dustia. * Tämä tuote ei tue Windows® 98/ME/2000/NT -käyttöjärjestelmiä
© 2011 Ubisoft Entertainment. All Rights Reserved. From Dust Logo, Ubisoft and Ubisoft logo are trademarks of Ubisoft Entertainment in the U.S. and/or other countries.

HIGH SPEED INTERNET ACCESS AND A VALID UPLAY ACCOUNT ARE REQUIRED TO ACTIVATE THE GAME AFTER INSTALLATION, ACCESS ONLINE FEATURES, PLAY ONLINE OR UNLOCK EXCLUSIVE CONTENT. SUCH CONTENT MAY ONLY BE UNLOCKED ONE SINGLE TIME WITH A UNIQUE KEY. YOU MUST BE AT LEAST 13 TO CREATE A UPLAY ACCOUNT WITHOUT PARENTAL CONSENT.
Hyödylliset arvostelut