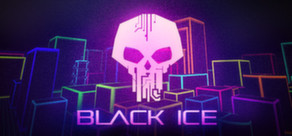 Black Ice is a Hack and Shoot – a Cyberpunk First-Person Shooter / Hack & Slash RPG about hacking. Think Borderlands meets Tron. The cyber-world is procedurally generated, the colors are neon, the loot is randomized, and the lasers are loud. Black Ice is currently in Beta, with updates on the way.
Release Date: Jul 9, 2014
Watch all 2 trailers
Early Access Game
Get instant access and start playing; get involved with this game as it develops.
Note: This Early Access game may or may not change significantly over the course of development. If you are not excited to play this game in its current state, then you may want to wait until the game progresses further in development. Learn more
What the developers have to say:
Why Early Access?
"Face it - you want Black Ice in your hands as soon as possible, and I need feedback to improve the game and money to pay my contributors. I've priced the game so that it's a good deal
now
, ask your friends - or play the demo!"
How long will this game be in Early Access?
"I honestly don't know how long it will take me to get to a 1.0 version, but I am constantly releasing free content updates and I plan to do so for the foreseeable future."
How is the full version planned to differ from the Early Access version?
"Planned features include plot, quests, specialization options, melee weapons, item trading in multiplayer and of course Moar Enemies! Moar Weapons! Moar Abilities! Moar Explosions!"
What is the current state of the Early Access version?
"Black Ice is a functionally complete game with dozens of hours of gameplay and high replay value. Already implemented features include online multiplayer co-op, offline single player, item & ability modding, achievements, billions of items, and some very deadly enemies."
Will the game be priced differently during and after Early Access?
"The game will slowly increase in price up to the full version price of $20 as I add more features. This way, the game will always be a good deal and I'm not punishing people for buying early."
How are you planning on involving the Community in your development process?
"I
love
hearing feedback and suggestions from my community. You can even see
my public to-do list
and vote and comment on your favorite potential features!"
Read more
Downloadable Content For This Game
August 7
The TL;DR is that I changed a ton of numbers, fixed a bunch of bugs, and added a new item: The Lasbreaker. You should be able to carry over your old saves, but it would be best to start a new character to stay balanced.

Additions:

Added the Lasbreaker, a new icebreaker type that damages all enemies touching the hack link

Added a bunch of new achievements, including Humble Beginnings

You can teleport to another player in multiplayer by holding tab and clicking their name

XP is now shared evenly among all players within 50 meters in multiplayer

Added Sprint Toggle option so you don't have to hold the button down

All text in the game has a new font, which should help Linux players who don't have Arial. It also looks really cool

:D added to multiplayer (you'll know it when you see it)
Changes:
The SHARK now scales with difficulty... strongly

Damage Returned now scales much more with ilevel

Changed item rarity colors

The color red should now only be used in text for bad things. Magenta is used for Weapon stats now

Set Items have been renamed to Epic items, to properly correspond to their function, since sets aren't implemented

Weapon Range talent nerfed to 5

RAM Regen talent changed to 5%

RAM talent changed to 5%

Health talent changed to 5%

Movement speed talent removed (but items now have more)

Weapon recoil is lower

Machineguns have been tweaked to be more competitive with snipers and shotguns

Reason (the Unique machinegun) has been buffed

Railguns fire faster and cost less RAM, but do less damage

Most modular weapons fire faster

Icebreakers hack faster and scale better with ilevel, but cost more RAM

Item level to Required Level scaling has changed

Item affixes overall are more variable

The homing affix now has a maximum amount that can drop on an item

You now only lose 10% of your credits on death, but the maximum amount you can lose is now 250k (from 50k)

Enemy HP scaling has changed (more at high level)

Enemy Damage scaling has changed (less at high level)

You now get most of your XP from hacking instead of killing enemies

XP required to level has been lowered, since enemies give less XP now

Lasgun damage has been lowered a bit, RAM cost has increased a bit. Still pretty OP

Mines no longer shake your screen as much

Only 30 enemies can spawn from a server at one time (60 from all servers), but servers will spawn the same total number of enemies before being hacked

Jetpack is now quieter

The store near the spawn zone has lower level loot now

Knockback to players shouldn't ever be *too* ridiculous

Player HP and RAM Regen per level has been buffed

Only unique items have a minimum level requirement of 5 now

Items now cost more from stores compared to how much they sell for, encouraging players to hack for items instead of shop

Players can no longer spawn more than 6 mines per mine item - spawning more causes the oldest one to explode

Jetpacks now use a percentage of your RAM that increases as they heat up. This is so that players can no longer fly forever, so they actually have to give the enemies a fighting chance.

The hack timer is now a progress bar counting up (It's at 80%! I need more time!)

When you create a character, the default is a blank bar, which should lead to some more interesting names in multiplayer. Random names are still available

Players can no longer choose to not spawn buildings (which people thought was a bug)

Enemies fall to the ground faster

All player projectiles fly faster, so you don't need to put as much of a lead on enemies

Players can select the closest multiplayer webserver to them manually. All games are visible from all servers. I'm talking about the real, physical, out-of-the-game cloud server that hosts multiplayer games, not in-game servers.

Servers drop 3 loot less often (1-3 is still what you get)

Damage taken redness is now a LOT more noticeable, especially after taking multiple hits

Healing items (Instant and Over Time) heal for a lot more

The SHARK's death explosion is a lot more spectacular now

Sprinting now looks cool as it changes your view a bit

Mines do less damage and use more RAM, but are still super strong

You can no longer unequip an icebreaker or mine while they're in use, or a jetpack while it's heated up

Maximum movement speed is now +150% (down from +200%)

Additional hack range on items is a little lower

Missiles don't knock enemies back as far

Other servers spawn further away from Finality

Finality spawns further away from the spawn zone
Bug Fixes:
Dying now causes the game to save, so going back to the main menu won't make you lose progress

Updated the achievement system to work even if you exit the game prematurely

Mines and Health Powerups now can fall through enemy shields

Achievement: Pay, Pal now works even if you drag and drop the item

Enemies can no longer fly at you when you're jetpacking about. They can still jump

Piercing weapons no longer go through the floor

Firing two lasguns at once no longer causes crit problems

Crit and Crit Multiplier are no longer global affixes

Shops now drop the appropriate item level loot when hacked

Swarm Server info terminals now display text appropriately

Enemies no longer seem to stick to you when they're close

Jumping off mines to effectively walk on air has been disabled

Pressing enter after you die no longer causes issues

Skipping the intro video should be faster and not cause issues

Enemy Shields and Mines should no longer cause lag

More enemies can be on screen at once now

Player mines shouldn't blow up on other players in multiplayer

The modding menu buttons for payloads and unique payloads have been fixed

Zombie Derezzed enemies should no longer appear

Joining games with passwords now works properly

Swarm buildings now change colors properly in multiplayer

Jump buildings no longer drop the item on top of them when they're hacked

XP can no longer overflow into negative numbers

Aimbots and the SHARK are now much better at chasing you down

You can no longer hear icebreakers from across the map in multiplayer

Camera shake can be turned down properly now

The Flatline talent now properly checks for you to be below 5% HP

Enemies no longer keep being knocked back after teleporting to respawn

Frostbiter, one of the unique lasguns, spawns less particles and therefore causes less lag

Music doesn't change way too often anymore

Really high RAM regen no longer causes items to not reserve RAM

You can now see damage numbers in multiplayer (crits don't show as red, though)

You can no longer see the original pre-bloom/1990/CRT textures on items in close range peripheral vision

Jump puzzle buildings now always have the correct level displayed in multiplayer
Thanks for reading all this! I hope you like the patch <3
- Super Duper Garrett Cooper
12 comments
Read more
About the Game
Black Ice is a Hack and Shoot – a Cyberpunk First-Person Shooter / Hack & Slash RPG about hacking. Think Borderlands meets Tron. The cyber-world is procedurally generated, the colors are neon, the loot is randomized, and the lasers are loud. Black Ice is currently in Beta, with updates on the way.
Features
Fast-paced First Person Combat

Billions of randomly generated items - Railguns! Rocket shotguns! Jetpacks!

Seamless online multiplayer

A beautiful, procedurally-generated neon world

Extremely open development

A wonderful original soundtrack (On Sale Here!) by epic composer V-Axys

Award-winning, addictive gameplay with high replay value

Mod Support

Photosensitive Mode
The Promise:
Every update for free

Zero microtransactions. This game will only ever cost you money once

Zero DRM

No copyright takedowns on Let's Play videos

Bug fixes will always be high priority
Price
Black Ice is only this cheap for a limited time! This is an early access price, the cost will increase as more features are added. Black Ice will sell for $20 at launch. Additional updates will continue post-launch and for the foreseeable future.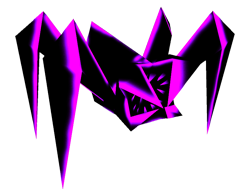 I hope you're not afraid of spiders.
Contact
You can contact the developer either here on the forums, via email (support@superdupergc.com), or on
Twitter
PC System Requirements
Minimum:


OS: Windows 7

Processor: Core Duo

Memory: 2 GB RAM

Graphics: Nvidia 8800GTX

Hard Drive: 100 MB available space
Mac System Requirements
Minimum:


OS: Mac OSX

Processor: Core Duo

Memory: 2 GB RAM

Graphics: Nvidia 8800GTX

Hard Drive: 100 MB available space
Linux System Requirements
Minimum:


Processor: Core Duo

Memory: 2 GB RAM

Graphics: Nvidia 8800GTX

Hard Drive: 100 MB available space
All other trademarks are the property of their respective owners. This game uses procedurally generated content to create many things, including corporation names. Any similarities to any real entities are unintended.
Helpful customer reviews
Title:
Black Ice
Genre:
Action
,
Indie
,
RPG
,
Early Access
Developer:
Super Duper Garrett Cooper
Publisher:
Super Duper Garrett Cooper
Release Date:
Jul 9, 2014
Languages:
| | Interface | Full audio | Subtitles |
| --- | --- | --- | --- |
| English | | | |
Awards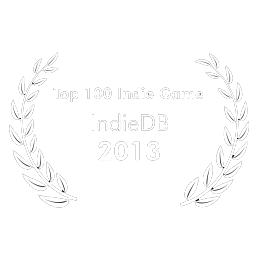 One of the Top 100 Indie Games of 2013,
IndieDB