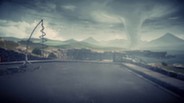 MIND: Path to Thalamus is a First Person Puzzler that throws you into a fantastic and surreal environment. You will bend the natural elements to your will in order to progress in this emotive, mindbending tale.
Release Date: Aug 5, 2014
Watch all 2 trailers
August 14
Hi players,

We have received some great feedback for the game on its first week of release. Some of the technical aspects will be fixed on the coming weeks, but something we have heard loud and clear is that the voice acting and the script are too intrusive, repetitive, and pretentious. Basically: we hear ya.


The scriptwriter for MIND, Luka Nieto, has a few words for the community:

"When I wrote the script, I did it around a game that was already essentially done. Of course, the story had already been thought up during development, and the design of the game reflects it, but how much of the story would be explicit was still on the air. When I got the job, we decided to design the storytelling with a simple premise: you would get a snippet of the story each time you solve a puzzle. We were so much inside the box of development that we couldn't see it, but we got too carried away with that premise and resorted to way too much padding, repetition and off-the-point philosophical disgressions. All I can say is our intentions were good; we knew it was filler, in a way, but it was meant to accompany you while walking. Also, the pretentious text does tried to pay off in the end —I won't spoil the ending, but the early levels in particular were certainly supposed to sound annoyingly pretentious. Obviously, we went way too far. Essentially, the feedback is clear: neither the filler nor the disgressions worked as intended.

We aren't changing our vision of the game, but we are adjusting the script so that our vision of the story is clearer and also so that it's less intrusive to the gaming experience. Right now, you'll get an update that cut outs pretty much all the filler, the repetition and the unnecessary disgressions. But soon, in September, you'll get another update with a re-structured script and lots of redone voice work, which will have a more appropriate tone and register. Both I and Greg Nugent, the voice actor, are really, really eager to work on all of this. Although we already have plenty of ideas on how to improve the script, we would love to get direct feedback from our players, so we have created a Reddit thread in which you can voice your own specific concerns. As long as you are constructive, we accept any kind of criticism, however harsh. We really do want to improve the game.

We hope today's update and the more thorough update next month will greatly improve your experience of MIND: Path to Thalamus. As I am not the man who designed it, I can say that it is a beautifully designed game, both visually and in terms of the puzzles. The story was meant to support it, not detract from it, and we hope that that will be the case soon."

Also, with this update we will bring in new content from Dani Navarro. Check out those amazing new new skies!


Changelog:
Fixed a bug that didn't let the player get an achievement the first time they discover the rain


Added two new portals in the first part of the cave, so you will walk less in that puzzle


Added new textures made by Dani Navarro


Fixed some issues with the subtitles


Fixed 6 bugs related to optimization issues
Regards,
MIND: Path to Thalamus Team
Reddit Thread
Website
11 comments
Read more
August 5
MIND: Path to Thalamus, an indie project developed by Carlos Coronado, sees the light of day today, August 5th, alongside a launch trailer focused on the gameplay and narrative features.

MIND: Path to Thalamus is priced at 13€ on Steam, available today on PC and eventually on Mac. It will soon be on DRM-free platforms such as GOG and Humble Bundle, thanks to SurpriseAttack. Later on it will be released with Oculus support and, if it all goes well, on consoles. MIND features more than 30 puzzles and 6 interactive environmental tools to solve them, such as turning day into night, covering the world in fog, summoning storms and traveling to the past. In the end, you will face down enemies by using everything you have learnt along the way. Interwoven into the gameplay itself, the story tells you about a father broken down by his mistakes, as written by Luka Nieto and performed by Greg Nugent. Additional coding was executed by Jose Ladislao.

MIND will release with additional features and bugfixes since the review copies were sent out. Predominantly, MIND will feature VSync to avoid reported ocurrances of screen tearing.

1 comments
Read more
Reviews
"As visual, explorable art, it's masterful. As a puzzle game, it's rewarding and taxing."
Rock Paper Shotgun

"Stunning, intelligent, fun, Mind is a game that deserves to be remembered for a long time to come."
5/5 – The Telegraph

"This game is fantastic. It's a legit puzzle game. It is beautiful. Go out and buy it"
Jesse Cox

About the Game
MIND: Path to Thalamus is a First Person Puzzler that throws you into a
fantastic and surreal environment
. You will bend the natural elements to your will in order to progress in this emotive, mind-bending tale.
Change the entire environment!
Wrapped in a mind-bending tale, the gameplay of "MIND" focuses on
changing the very weather in order to solve puzzles
: the player will cycle between day and night, modify the levels of fog and rain and even travel in time between seasons, changing the environment to advance the gameplay-driven story —indeed, the mechanics are directly related to who the protagonist is, what has happened to him and everything he is doing: a man trapped in his own mind, he must use all the tools at his disposition to escape to reality. Accompanied by the snarky yet heartfelt narration of this comatose patient, the player will guide him through fantastical forests, dark caverns and deceptive worlds of water and ice that directly relate to his emotional state at each point in his journey.
Features
More than 30 different, creative puzzles seamlessly integrated into the environment.

6 ways to affect the environment in order to solve the puzzles

More than 20 distinct landscapes into with which you will be able to interact.

Turn day to night, make it so everything is covered by a blinding fog, summon incredible storms, travel to the past and make use of even more as of yet unknown mechanics.

More than an hour of voice acting that, while integrated into the gameplay itself, will tell you a whole story that is not about saving the world but about living through the pain of a father broken by his mistakes.

Face down imposing climactic enemies by using your creativity and everything you have learnt along the way.

22 achievements full of Easter eggs and references
Who are we?
The main developer is
Carlos Coronado
, the man behind
Warcelona
, one of the most renowned campaigns for Left 4 Dead 2, with more than 1,000,000 combined downloads, 96/100 rating at L4DMaps and made official campaign by Valve some time ago. This project was co-developed by artist
Dani Navarro
and scriptwriter
Luka Nieto
. Additional programming was performed by
Jose Ladislao
. Many other kind people also supported the project.
System Requirements
Minimum:


OS: Windows XP

Processor: Core 2 Duo E4300 1.8GHz

Memory: 2 GB RAM

Graphics: GeForce 7600 GS

DirectX: Version 9.0c

Hard Drive: 2 GB available space
Recommended:


OS: Windows 7

Processor: Intel Core i5-3570K 3.4Ghz

Memory: 4 GB RAM

Graphics: GeForce GTX 660

DirectX: Version 9.0c

Hard Drive: 2 GB available space
Helpful customer reviews