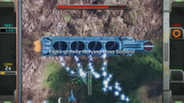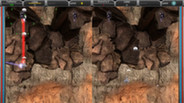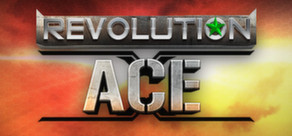 A shoot'em up with classic gameplay, modern accessibility, and unique multiplayer, Revolution Ace adds to the tried-and-true without diminishing what makes the genre great.
发行日期: 2014年3月19日
观看所有 3 段宣传片
5月16日
Four new stages with randomly generated enemy waves are now available! These stages can be played in Skirmish (single and co-op), Versus, and Battle Chains modes. In competitive modes both players get the same layout to maintain fairness.

Bug Fixes
-Fixed an issue with the bosses of stages 3 and 13 that could cause them to fire at the wrong location in certain situations
-Fixed an issue in stage 15 in co-op where the second player would start out on top of the first player
-Improved control of the end-of-stage menu when using keyboard controls
-In the Armory, when using gamepad or keyboard controls you can now move through the ship equipment slots sequentially using the up or down keys instead of the previous context sensitive positioning that was hard to use
-Improved messaging when attempting to enter the Campaign after the +2 loop (the maximum) has been completed
-Fixed a very rare case where an achievement wouldn't be unlocked correctly
0 条评论
了解更多
3月27日
-Fixed a bug that caused connections via the game browser to not use NAT tunneling
-Friend invites and join via presence from the Steam overlay should now work correctly even when the player's game is set to private
-Join by IP now accepts hostnames. NOTE: You need to open/forward the game port (7777) on your router to use Join by IP successfully
-Fixed the Bullet Spinner targeting player-owned turrets and drones
-Fixed incorrect damage value listed for the Jackal Swarmers (gameplay value was correct)
-Fixed an issue in +1/+2 mode of Boss Attack 4 where the third boss might appear early and might scroll offscreen without being destroyed
-Fixed some cases in co-op where a player ship descent or rise would not be applied to the second player if the first player currently had a Mirror Me powerup
0 条评论
了解更多
关于游戏
Take to the skies and fight waves of enemies across varied land, sea, and air environments with your highly customizable and upgradable fighter jet! A shoot'em up with classic gameplay, modern accessibility, and unique multiplayer, Revolution Ace adds to the tried-and-true without diminishing what makes the genre great.
Features
Fight a wide variety of air, land, and sea enemies with a customizable loadout of more than 20 weapons. Level up to unlock more weapon slots and perks that add additional passive bonuses like piercing and shield stealing.

Your armor and shielding won't quit on you the first time you get hit so you can concentrate more on destroying enemies and less on evading bullets. You can also upgrade your armor and shields for a stronger defense.

Unique Versus mode features two players competing side by side on their own fields with various ways to affect the other. Send additional enemies, hazards, make ships invisible or invulnerable and more to disrupt your opponent and get the higher score.

Play an asynchronous Versus variant with the Battle Chains mode! Each player plays the stage while contending against the extras created by the previous player's turn. Upload your turn globally or send it to a specific friend to compete against. Every link forged in the chain will be tougher than the last!

Local and online two player co-op expands the playable area while adding more enemies and modified patterns.
系统需求
Minimum:


OS: Windows XP SP2 or greater

Processor: 2.0+ GHZ Dual Core Processor

Memory: 1 GB RAM

Graphics: 256 MB Video Card

Hard Drive: 2 GB available space

Sound Card: Windows Supported Sound Card
Copyright © 2014 Laser Guided Games, LLC. All rights reserved.
有价值的用户评测