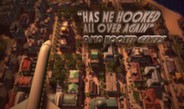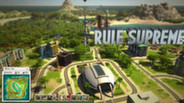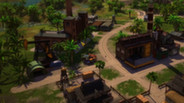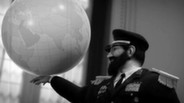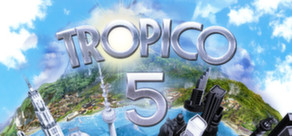 Return to the remote island nation of Tropico and expand your Dynasty's reign from the early colonial period to beyond the 21st Century, facing new challenges including advanced trading mechanics, technology and scientific research, exploration, cooperative and competitive MULTIPLAYER for up to 4 players.
Release Date: May 23, 2014
Watch all 4 trailers
Buy Tropico 5 Steam Special Edition
Tropico 5 + the "Guide through Tropico Island" and the mini-DLC "Isla de Vapor" including one costume and one map exclusive to Steam
Downloadable Content For This Game
September 5
Tropico 5 is finally conquering Mac and Linux in just two weeks!

This major update will introduce native Mac and Linux (SteamOS ready) versions as well as Full Controller support with "Big Picture"-ready input and full Steam interface integration.

Embrace the full feature set of Steam Play, including cross-platform multiplayer and cloud saving!
15 comments
Read more
August 18
This just in from El Presidente himself: As his loyal advisor Penultimo always gets lost with the many types of buildings, edicts and trade deals available, the Tropico bureau of (mis)information has released a whopping 80 pages strong digital manual printed in high quality on the finest bits and bytes available on all of Tropico.

Please feel free to help yourself to a download via the game's store page (view game manual) to enjoy the full compendium including detailed explanation of all game mechanics, extensive lists of buildings, edicts and factions. Enjoy!

The official Extended Manual is available in English and German language versions in PDF file format.
6 comments
Read more
Reviews
"Flies in the face of other strategy games"
Gamespot

"As delightfully corrupt as ever"
PC Gamer

"Tropico 5 is a city-builder worth getting excited about"
IGN

About the Game
Return to the remote island nation of
Tropico
in the next installment of the critically acclaimed and hugely popular 'dictator sim' series. Expand your Dynasty's reign from the early
colonial period
to beyond the
21st Century
, facing an all-new set of challenges, including advanced
trading
mechanics, technology and scientific
research
,
exploration
and for the first time in Tropico history – cooperative and competitive MULTIPLAYER for up to 4 players.
The Eras - Start your reign during colonial times, survive the World Wars and the Great Depression, be a dictator during the Cold War, and advance your country to modern times and beyond. From the 19th century to the 21st, each era carries its own challenges and opportunities.
The Dynasty - Each member of El Presidente's extended family is present on the island and may be appointed as a ruler, a manager, an ambassador or a general. Invest in the members of your Dynasty to unlock new traits and turn them into your most valuable assets.
Research and Renovate - Advance your nation by discovering new buildings, technologies and resources. Renovate your old buildings to more efficient modern buildings.
Advanced trade system and trade fleet - Amass a global trade fleet and use your ships to secure trade routes to neighboring islands or world superpowers, both for export and import.
Explore your island - Discover what lies beyond the fog of war. Find valuable resource deposits and explore the ruins of ancient civilizations.
All new art - All artwork has been re-designed from scratch to provide Tropico 5 with a unique visual identity. Choose from over 100 buildings from each of the individual eras.
Cooperative and competitive multiplayer – Up to 4 players can build up their own cities and economies on any given island map. Players can choose to share resources, supplies and population or declare war on each other.
System Requirements
Minimum:


OS: Windows Vista SP2, Windows 7, Windows 8

Processor: 2 GHz Dual Core CPU

Memory: 4 GB RAM

Graphics: GeForce 400 or higher, AMD Radeon HD 4000 or higher, Intel HD 4000 or higher (DirectX 11 hardware support required)

DirectX: Version 11

Hard Drive: 4 GB available space

Sound Card: DirectX compatible
Recommended:


OS: Windows 7 (64 bit), Windows 8 (64 bit)

Processor: 2.5 GHz Quad Core CPU

Memory: 8 GB RAM

Graphics: GeForce 500 or higher, AMD Radeon HD 5000 or higher

DirectX: Version 11

Network: Broadband Internet connection

Hard Drive: 4 GB available space
Helpful customer reviews
Awards