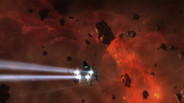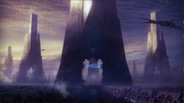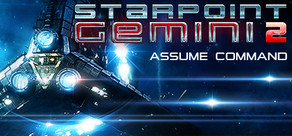 Captain your own space ship and roam the galaxy in 3D in this tactical space simulator with tons of RPG depth ! Space has never looked so inviting - but images can betray... It has been two years since the end of the second Gemini war, and the situation in the wartorn system is further from resolution than ever before.
Release Date: Mar 17, 2014
Watch all 5 trailers
Early Access Game
Get instant access and start playing; get involved with this game as it develops.
Note: This Early Access game may or may not change significantly over the course of development. If you are not excited to play this game in its current state, then you may want to wait until the game progresses further in development. Learn more
What the developers have to say:
Why Early Access?
"It's easy to say We know best, we know what kind of game we want to make., but in the end, we're not making the game for ourselves, but for YOU, the community, the players. Is there really any better way to tailor the game to players' tastes than to ask them directly? And get awesome amount of feedback, suggestions and constructive criticism? We think there isn't."
How long will this game be in Early Access?
"The initial plan was to stay in Early Access for a shorter period, but the overwhelming amount of feedback from the community was a good indicator it would be wise to change our plans and focus on the things the community suggested, either in the form of new unplanned features, or in the form of tweaking some existing game features. Our plan is to exit Early Access and reach for the final version is September 2014. We're confident we can do it!"
How is the full version planned to differ from the Early Access version?
"Since we entered Early Access, we've released some 25-30 updates. We do it regularly, with each new update bringing something new: bug fixes, tweaks, new features, optimization… We will continue to do the exact same thing up until full version… and actually afterwards as well. No point in stopping, is there ;)? The full version will feature a complete campaign storyline, a bunch of side quests, more varied freelance (randomly generated) missions and a host of other features that will all add up to the gameplay experience."
What is the current state of the Early Access version?
"The most prominent part is the freeroam mode, currently the only game mode available, but we should start implementing the campaign storyline piece by piece, and have it finalized for the full release. The game is still a WORK IN PROGRESS, which means bugs are a-plenty and we're working every day to make the game more stable and play-worthy. Steam Workshop is also fully integrated so feel free to check out some of the great mods members of the community have created. Since we update the game regularly, the best way of getting a glimpse of the current state of the game is to have a look at the reviews section and the discussion board."
Will the game be priced differently during and after Early Access?
"Yes. The price was slowly incremented during the course of Early Access, and will continue to do so, reaching the full price on full release. We do our best to opt into various discounts and special promotional sales, so if the current price is too high, you can wait for one of those to appear :)."
How are you planning on involving the Community in your development process?
"In any way possible. This is what Early Access is all about, in our opinion. We browse the discussion boards constantly, talk about features, on how to improve them, what else we can add… We cannot promise we'll add EVERYTHING that is suggested, but we can certainly promise we'll do our best. Every suggestion posted on the discussion board is carefully listed on our internal wish-list (it got pretty massive…) which we use as a source for new features and tweaks. That same wish-list will remain our focus even after the game hits full release, and we'll simply continue working on the game, improving it, adding features etc." Read more
July 18th, 2014
Update v0.7021

Here's a short one ladies and gentlemen. I suppose the biggest change is the mounted camera. Please check below on how to use it. This is the first iteration, so more work will be done based on Your feedback!


FIXED: Weapon battery bug. There was a mixup with system parameters. Thanks for the assistance Ryouchan!

ADDED: Mounted camera. You can cycle to with with the Switch camera button. IMPORTANT FOR MODDERS: Mod ships are now one version behind in the *.shp file. Check one of our ship files to see the new Mounted camera parameters. The game won't crash, but the camera won't be available in-game until this part is added to the file!

UPDATED: Nebulas slightly optimized

UPDATED: Flares optimized (ONLY on Low environment detail setup)

UPDATED: Game log now records more data used for hunting down mem-leaks and other issues
1 comments
Read more
July 15th, 2014


Greetings captains! First an apology is in order for being late on the delivery of this update. We hit some bumps in the last days, so we needed to take care of those. It did give us time to put a few more things into the game, so we've got that going for us ;).

To cut a long story short, below is the latest change-list. Enjoy!


CHANGE-LIST
FIXED: Game configuration file is now properly saved in the default game folder instead of a mod folder, if a mod was active.

FIXED: A problem with Bounty spotted title being separated into two lines on the Station->News panel

FIXED: Engine sound volume is now affected with the appropriate Options slider

FIXED: An issue with only one fighter craft in a wing firing, while the others were just flying about like nothing important is taking place

FIXED: An error where ship markers would not change color to red even if they became hostile to the player

FIXED: A bug where a ship would turn back to friendly after the player left its vicinity

FIXED: Material editor -> Ambient editor Save and Load buttons are displayed correctly

FIXED: A problem where fighters would not acquire targets on-the-fly, but only on launch

FIXED: An instance where not all fighters would return to their carrier when recalled

FIXED: An issue where ships would first turn hostile when attacking them, but then they turned back to neutral/allied after you destroyed one of their ships

FIXED: A bug in the Material editor where flares and lights from an old ambient remained in the new one, on loading the new ambient

FIXED: Planet icons now highlight properly on the Starchart

FIXED: Slow rate of firing at allied NPCs will no longer make them revert from hostile back to allied

FIXED: A text overlap issue when smuggling onto planets fails

FIXED: An issue where the Planetary customs panel would overlap some other opened panel

FIXED: An issue where the Loot panel would overlap some other opened panel

FIXED: Ship system prices are now displayed as intended on both the Drydock->Systems tab as well as the Drydock->Loadout tab

FIXED: PTE temporarily disrupted notification is now properly displayed when the disruptor hits and NPC

FIXED: An error with Engineer skill Hack, more specifically the modifier Immunity. It now works as intended.

FIXED: Deleting models and particles from an assembly via the Material Editor now works as intended

FIXED: Last seen info for bounties now shows appropriate info instead of the place-holder value

FIXED: An issue regarding physics engine that caused problems in calculating collisions with large objects like stations

FIXED: A memory leak occurring when hitting a ship, that could potentially cause the game to crash

FIXED: F2 no longer activates the Phaseshift effect on the player's ship

FIXED: anomaly SetPosition function now works as intended

FIXED: Add turret button is now greyed out and unusable when a hangar slot is selected

FIXED: A physics error where a derelict created when a ship explodes would push the ship faaaaaaaar away

ADDED: SSAO (ambient occlusion) is now unlocked in the Video options and can be activated. Be careful though; remember the game isn't optimized yet ;). The options is OFF BY DEFAULT!.

ADDED: TDrive effect in the Video options is now added and unlocked and can be activated. Try it out, and if you don't like it, turn it back off. The options is OFF BY DEFAULT!.

ADDED: Camera now shakes while in Power to Engines

ADDED: Best Buy/Sell panel is now introduced into the game in its first form


You can access it via the starchart. A new button on the upper-right panel

This is the first iteration, and it will be further improved, mainly accessing it will be made easier and we'll make it easily and quickly accessible in numerous places, so you don't have to open the Starchart every time ;).

ADDED: All Nebulas are now added to the game map


Gas pockets that can be found inside nebulas can be Scanned and then Collected as loot

Nebula collector equipment can be used on the gas pockets for increased collecting yield

Nebulas are visible on the Starchart, but can be toggled with the button on the top-right panel

ADDED: You can now enter Area effects that can cause various detrimental effects


For now, Area effects are only linked to nebulas, but in time, other objects will also be able to have them

ADDED: Junkyard is now visible on the Starchart

ADDED: Phaseshift equipment is now available for purchase on numerous stations

ADDED: Scavenger nanobots equipment is now fully operational

ADDED: There is a chance that you will jump into the wrong location when passing through a wormhole

ADDED: If you have the Free scientist license, you will now get paid for each anomaly you scan

ADDED: Some Experience is rewarded when trading

ADDED: Ship markers on the radar now fade-in when they appear

ADDED: Depending on cargo value and other region-based parameters, it is possible for you to get ambushed by outlaws trying to get your cargo

ADDED: VO warning is now heard when your Troopers are in trouble

ADDED: More situations now affect player Reputation change, governed by a new database

ADDED: Soft-particles make nebulas blend better with other objects

ADDED: Camera shake slider in the Options

ADDED: You can now encounter various battle encounters while flying about. Warzones have higher chance of appearance, but still... be careful ;).

ADDED: Several new micro-events that can happen when you're undocking from a station. A lot more will be added over time.

UPDATED: Station equipment stock no longer replenishes each time player undocks

UPDATED: Stations will now also turn hostile if you start attacking its friends in the vicinity

UPDATED: Cloaking no longer reverts attacking ships back to neutral/allied

UPDATED: There is a chance that cloak is deactivated when colliding

UPDATED: Cloak is automatically deactivated when grappling a target

UPDATED: Contest bounties now have proper OnSeen and OnKilled news texts

UPDATED: Numerous tooltips to display useful information

UPDATED: Skill hint tooltip to be properly displayed in all versions

UPDATED: Chase camera shortcut transferred from Boarding into Views section in the Options->Controls panel

UPDATED: Heroes/bounties are now always hostile towards the player

UPDATED: PTE no longer remains active after passing through a wormhole

UPDATED: Cloak no longer remains active after passing through a wormhole

UPDATED: Saved games list is now sorted by date instead of alphabetically

UPDATED: Numerous typos and errors in both German and Russian localizations

UPDATED: Derelict cool-off shader effect

UPDATED: Outlaws that appear to claim a derelict, will no longer attack you if you're on good terms with them

UPDATED: Structures now have increased Hull

UPDATED: SETH activation now has its own animation as intended

UPDATED: Additional in-script checks are made to prevent continuous spawning of ships near derelicts, stations and structures that was possible in some instances, eventually leading to the game crashing

UPDATED: Numerous ship textures and materials for improved visuals
31 comments
Read more
Reviews
"I enjoyed my time with Starpoint Gemini 2 as a starship captain. If a blend of space combat and RPG elements is your thing, then I'm sure you will too."
Games On Smash

"Starpoint Gemini 2 has taken over my life and stands ready to keep me from going outside for many weeks to come."
n3rdabl3

"So good job there Little Green Men Games. I'm very impressed already, and I haven't even really talked about the game yet. ... I recommend this game to anyone who loves 4x style space sims, action flight games, and/or science fiction."
Left Stick Down

IMPORTANT FOR VISTA USERS
We do NOT officially support Vista, as is shown in the minimum requirements section (Win7 is minimum), but we do our best to keep it compatible nonetheless. PLEASE keep this in mind when considering a purchase. The current version does run on Vista though, but there is a special procedure for it (you need to opt into a special product branch) which is described in detail on the game discussion board.
Steam Workshop and game modding

Starpoint Gemini 2 is as mod-friendly as we can make it (although we constantly work on opening it up even more). Sharing your modded content through Steam Workshop is done easily via our Mod Manager that is supplied with the game. Check out the Workshop section to see what mods are already available!
About the Game
Captain your own space ship and roam the galaxy in 3D in this tactical space simulator with tons of RPG depth ! Space has never looked so inviting - but images can betray...
It has been two years since the end of the second Gemini war, and the situation in the wartorn system is further from resolution than ever before. The collection of freedom fighters named Gemini League is now reduced to a small group, with no power or influence, after losing their leaders. The Empire meanwhile, has used the re-opened Starpoint to occupy the once renegade Gemini sector - and beyond.
A multitude of Imperial warship fleets and mammoth motherships have crushed every trace of opposition. The situation was looking bleak, when they suddenly halted their armada and re-shifted their focus on fortifying Starpoint with staggering numbers. Rumours soon spread that they were afraid of something coming after them through the T-gate, from what was supposed to be the core of the Empire. What are they running from that makes even the mighty Empire tremble?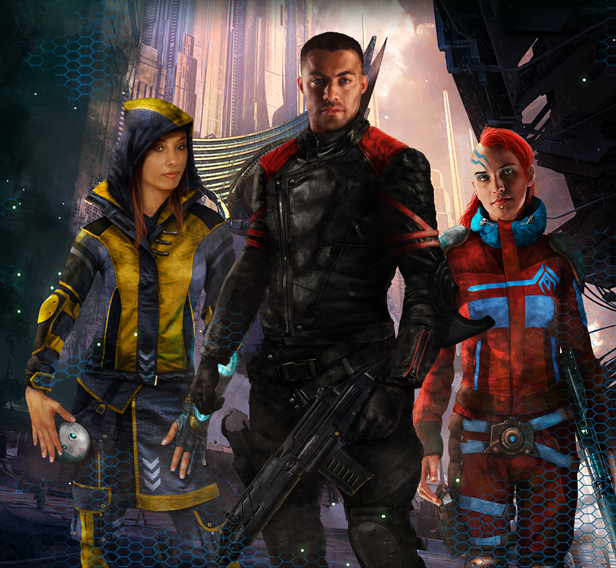 Starpoint Gemini 2 will take players on a breath taking journey, with dark secrets and unimaginable twists that will finally unveil the incredible truth...
Key features:
Complex, but easy-to-use RPG system, now coupled with dynamic real-time 3D combat.

Explore the dynamic game world as a whole, rather than through individual maps.

Use T-Gates, wormholes and riftways to travel faster around the Gemini system .

Fifty diverse factions ranging from states and companies to outlaws, locked in a powerstruggle, with over 100 commodities to trade or plunder.

Special revocable licenses acquired from factions offer various bonuses and unlock new options.

Hire mercenary captains to follow you on your travels and share your fate, and employ officers to fill key positions on your ship (engineering, navigation, tactical).

Random missions get generated depending on the player's actions and allegiances.

Over 70 unique ships, fully upgradeable with various ship systems, with a.o. visible turrets, and a large arsenal of destructive weapons to blast enemies to pieces.

Direct ship controls create complete immersion.

Advanced physics provided by NVIDIA PhysX technology
System Requirements
Minimum:


OS: Microsoft Windows 7, 8

Processor: 2.2 GHz Dual core or equivalent

Memory: 2 GB RAM

Graphics: DirectX 10 compliant graphics card with 512MB RAM

DirectX: Version 10

Hard Drive: 8 GB available space

Sound Card: DirectX compatible sound card
Recommended:


OS: Microsoft Windows 7, 8

Processor: 3.0 GHz Dual core or equivalent

Memory: 4 GB RAM

Graphics: DirectX 11 compliant graphics card with 1GB RAM

DirectX: Version 11

Hard Drive: 8 GB available space

Sound Card: DirectX compatible sound card
Starpoint Gemini 2 © 2013 Little Green Men Games. Developed by Little Green Men Games. Licensed exclusively worldwide to and published by Iceberg Interactive B.V. All brands, product names, and logos are trademarks or registered trademarks of their respective owners. All rights reserved. Made in Europe.
Helpful customer reviews
Title:
Starpoint Gemini 2
Genre:
Action
,
RPG
,
Simulation
,
Early Access
Developer:
Little Green Men Games
Publisher:
Iceberg Interactive
Release Date:
Mar 17, 2014
Languages:
| | Interface | Full audio | Subtitles |
| --- | --- | --- | --- |
| English | | | |
| German | | | |
| Russian | | | |