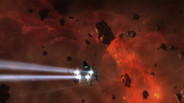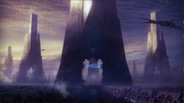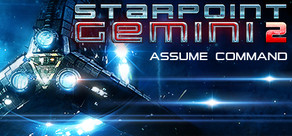 Captain your own space ship and roam the galaxy in 3D in this tactical space simulator with tons of RPG depth ! Space has never looked so inviting - but images can betray... It has been two years since the end of the second Gemini war, and the situation in the wartorn system is further from resolution than ever before.
Release Date: Mar 17, 2014
Watch all 5 trailers
Early Access Game
Get instant access and start playing; get involved with this game as it develops.
Note: This Early Access game may or may not change significantly over the course of development. If you are not excited to play this game in its current state, then you may want to wait until the game progresses further in development. Learn more
What the developers have to say:
Why Early Access?
"It's easy to say We know best, we know what kind of game we want to make., but in the end, we're not making the game for ourselves, but for YOU, the community, the players. Is there really any better way to tailor the game to players' tastes than to ask them directly? And get awesome amount of feedback, suggestions and constructive criticism? We think there isn't."
How long will this game be in Early Access?
"The initial plan was to stay in Early Access for a shorter period, but the overwhelming amount of feedback from the community was a good indicator it would be wise to change our plans and focus on the things the community suggested, either in the form of new unplanned features, or in the form of tweaking some existing game features. Our plan is to exit Early Access and reach for the final version is September 2014. We're confident we can do it!"
How is the full version planned to differ from the Early Access version?
"Since we entered Early Access, we've released some 25-30 updates. We do it regularly, with each new update bringing something new: bug fixes, tweaks, new features, optimization… We will continue to do the exact same thing up until full version… and actually afterwards as well. No point in stopping, is there ;)? The full version will feature a complete campaign storyline, a bunch of side quests, more varied freelance (randomly generated) missions and a host of other features that will all add up to the gameplay experience."
What is the current state of the Early Access version?
"The most prominent part is the freeroam mode, currently the only game mode available, but we should start implementing the campaign storyline piece by piece, and have it finalized for the full release. The game is still a WORK IN PROGRESS, which means bugs are a-plenty and we're working every day to make the game more stable and play-worthy. Steam Workshop is also fully integrated so feel free to check out some of the great mods members of the community have created. Since we update the game regularly, the best way of getting a glimpse of the current state of the game is to have a look at the reviews section and the discussion board."
Will the game be priced differently during and after Early Access?
"Yes. The price was slowly incremented during the course of Early Access, and will continue to do so, reaching the full price on full release. We do our best to opt into various discounts and special promotional sales, so if the current price is too high, you can wait for one of those to appear :)."
How are you planning on involving the Community in your development process?
"In any way possible. This is what Early Access is all about, in our opinion. We browse the discussion boards constantly, talk about features, on how to improve them, what else we can add… We cannot promise we'll add EVERYTHING that is suggested, but we can certainly promise we'll do our best. Every suggestion posted on the discussion board is carefully listed on our internal wish-list (it got pretty massive…) which we use as a source for new features and tweaks. That same wish-list will remain our focus even after the game hits full release, and we'll simply continue working on the game, improving it, adding features etc." Read more
August 8
Crossing into the 0.8 range this time. Getting closer and closer to release ;). I apologize in advance if I've noted anything that was introduced in one of the recent smaller updates.

OK. There's a lot of new stuff going on. I'll mention only the nebula optimizations (more will be done) and blueprints. How blueprints work is explained below in the change-list :).

The second, but perhaps even more important thing is the MODDING RELATED ISSUE. Here's the link where we explain the problem.

PLEASE CHECK IT OUT. Especially if you've modded the game yourself or if you're using mods.

CHANGE LIST

FIXED: Several errors in weapon range calculations

FIXED: An error where names of nebulas were not shown on the Starchart

FIXED: NPCs start firing weapons at more appropriate distances and not from miles away

FIXED: Your own SETH platforms will not shoot each other

FIXED: Beam weapons now work in Fire at will mode as intended

FIXED: NPCs no longer have impossible weapon range when using beam weapons

FIXED: An issue where the planetary screen gets overlapped with the station interface overlay

FIXED: Material editor->Ship editor now saves trail parameters as intended

FIXED: Station color-coding (friendly, hostile, neutral) is now equivalent in the main viewport and on the Starchart

FIXED: An error related to Weapons energy refill and Weapons downtime, where the two could get swapped in-game

FIXED: Equipment modifiers are now nullified on loading as intended

FIXED: An error that would manifest in an NPC ship powering up Power to Engines, but remaining in the same position

FIXED: Damage effects are now properly removed from the ship on repair

FIXED: An error that could crash the game when clicking on a mission icon in the starchart

FIXED: An issue with mission completion notification being displayed wrongly

FIXED: A bug related to Steam Workshop integration and updating mods that could cause the game to crash

FIXED: Grappling a captured ship no longer turns every neutral or allied ship against you

ADDED: Blueprints


You can collect blueprints pieces from various sources (more will be added over time)

Once you collect enough pieces, a complete blueprint will be assembled in your Items list automatically

After that, simply dock on any station or planet, and you will find that something new is available for purchase (depending on the blueprint)

Blueprints are used up in the process

Blueprints available: light weapons, heavy weapons, enhancements for all primary systems, an officer, fighter crafts

ADDED: Energy redistribution shortcuts to Options->Controls. They are NOT set by default. Set them manually!

ADDED: NPCs can now drop Orpheus mines. Frequency greatly depends on player level and difficulty setting.

ADDED: Explosion shockwaves can now impact asteroids and junk pieces

ADDED: Sporadic lightning flashes inside nebulas

ADDED: Profession parameter is now shown on the Quick scan

ADDED: Several skill modifiers changed/added


Sensor jam

Virus (Chance to drop target's shields on hit)

Life support sabotage (Reduce target's troop effectiveness)

Mainframe shutdown (Chance to completely shut-down target on hit)

Disabling shockwave (Range set to 600)

Energy drain => Power drain

Scramble now states Chance to disable weapons on successful hit

Disabling hit now states Drain target's battery energy (% per second)

Disabling hit

Tracer round

Razor

ADDED: Additional Perks are now fully functional


Hawkeye

Collector

Space wolf

Torrent surfer

Large vessels

ADDED: Officers that used the same bonuses as the above Perks are now also fully functional

ADDED: Another difficulty level added. This is mostly ground work for future use.

ADDED: Several game version checks to comply with latest Steam API

ADDED: Several notifications (entering hostile territory) received a boost to be more noticeable

ADDED: Ship is automatically decloaked when anchoring on stations/planets

UPDATED: Grappling a friendly/allied ship is now treated the same as if you were boarding it

UPDATED: Accuracy mechanic. Increased weapons fire spread on longer distances.

UPDATED: Game log records more data to catch potential problems.

UPDATED: Repairing your ship on a station or planet now removes the effects of Radiation and EMP damage.

UPDATED: NPCs accuracy improved

UPDATED: Bounties improved weapons (enhancements)

UPDATED: Jumping away from a captured ship makes it highly possible for that ship to regain control and flee

UPDATED: NPCs now carry less Equipment

UPDATED: Strong gravitational pull is now only possible if influenced by a wormhole

UPDATED: SETH platform now has limited duration before it self destructs. This is to prevent a potential mem-leak

UPDATED: Nebulas are now limited to 120 particle patches at a time to improve performance

UPDATED: Nebula particles orientation

UPDATED: Several nebulas modified specifically to improve performance (Gulf)

UPDATED: Tweaked experience gain with trading

UPDATED: NPC random encounter spawning system now takes into account more variables and relies more on player level, but also on difficulty settings

UPDATED: (Permanent) Quick Target Scan is now active by default

UPDATED: When stations react to nearby trouble (someone starting a high-tech space cannon brawl), instead of reaching out to the faction in control of the region, they simply call their own reinforcements.
28 comments
Read more
July 18
Update v0.7021

Here's a short one ladies and gentlemen. I suppose the biggest change is the mounted camera. Please check below on how to use it. This is the first iteration, so more work will be done based on Your feedback!


FIXED: Weapon battery bug. There was a mixup with system parameters. Thanks for the assistance Ryouchan!

ADDED: Mounted camera. You can cycle to with with the Switch camera button. IMPORTANT FOR MODDERS: Mod ships are now one version behind in the *.shp file. Check one of our ship files to see the new Mounted camera parameters. The game won't crash, but the camera won't be available in-game until this part is added to the file!

UPDATED: Nebulas slightly optimized

UPDATED: Flares optimized (ONLY on Low environment detail setup)

UPDATED: Game log now records more data used for hunting down mem-leaks and other issues
2 comments
Read more
Reviews
"Starpoint Gemini 2 has the depth of a RPG, and there are tons of things you can do during a typical play through. I doubt I even scratched the surface on what this game has to offer."
Games On Smash

"… if you're the kind of gamer who really enjoyed the likes of Freelancer and the X-series, then you'll want to keep an eye on this game."
Escapist Magazine

"Starpoint Gemini 2 thoroughly impressed at Gamescom. It is so chock full of great features that it should be on the radar of every fan of space combat games."
Hookedgamers

IMPORTANT FOR VISTA USERS
We do NOT officially support Vista, as is shown in the minimum requirements section (Win7 is minimum), but we do our best to keep it compatible nonetheless. PLEASE keep this in mind when considering a purchase. The current version does run on Vista though, but there is a special procedure for it (you need to opt into a special product branch) which is described in detail on the game discussion board.
Steam Workshop And Modding

Starpoint Gemini 2 is as mod-friendly as we can make it (although we constantly work on opening it up even more). Sharing your modded content through Steam Workshop is done easily via our Mod Manager that is supplied with the game. Check out the Workshop section to see what mods are already available!
About the Game
Captain your own space ship and roam the galaxy in 3D in this tactical space simulator with tons of RPG depth ! Space has never looked so inviting - but images can betray...
It has been two years since the end of the second Gemini war, and the situation in the wartorn system is further from resolution than ever before. The collection of freedom fighters named Gemini League is now reduced to a small group, with no power or influence, after losing their leaders. The Empire meanwhile, has used the re-opened Starpoint to occupy the once renegade Gemini sector - and beyond.
A multitude of Imperial warship fleets and mammoth motherships have crushed every trace of opposition. The situation was looking bleak, when they suddenly halted their armada and re-shifted their focus on fortifying Starpoint with staggering numbers. Rumours soon spread that they were afraid of something coming after them through the T-gate, from what was supposed to be the core of the Empire. What are they running from that makes even the mighty Empire tremble?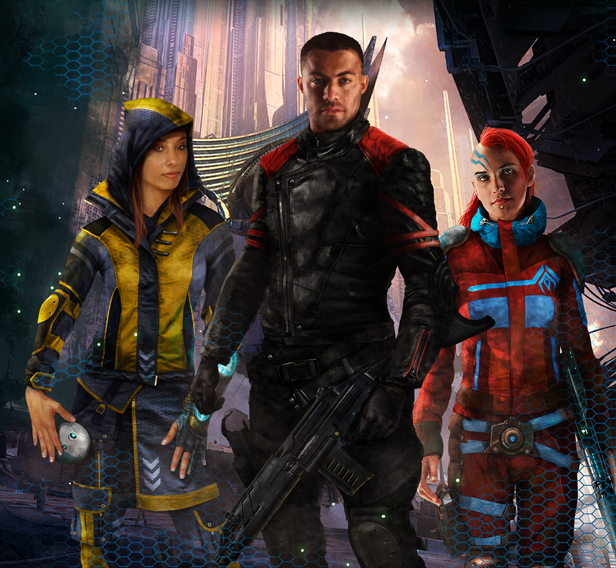 Starpoint Gemini 2 will take players on a breath taking journey, with dark secrets and unimaginable twists that will finally unveil the incredible truth...
Key features:
Complex, but easy-to-use RPG system, now coupled with dynamic real-time 3D combat.

Explore the dynamic game world as a whole, rather than through individual maps.

Use T-Gates, wormholes and riftways to travel faster around the Gemini system .

Fifty diverse factions ranging from states and companies to outlaws, locked in a powerstruggle, with over 100 commodities to trade or plunder.

Special revocable licenses acquired from factions offer various bonuses and unlock new options.

Hire mercenary captains to follow you on your travels and share your fate, and employ officers to fill key positions on your ship (engineering, navigation, tactical).

Random missions get generated depending on the player's actions and allegiances.

Over 70 unique ships, fully upgradeable with various ship systems, with a.o. visible turrets, and a large arsenal of destructive weapons to blast enemies to pieces.

Direct ship controls create complete immersion.

Advanced physics provided by NVIDIA PhysX technology
System Requirements
Minimum:


OS: Microsoft Windows 7, 8

Processor: 2.2 GHz Dual core or equivalent

Memory: 2 GB RAM

Graphics: DirectX 10 compliant graphics card with 512MB RAM

DirectX: Version 10

Hard Drive: 8 GB available space

Sound Card: DirectX compatible sound card
Recommended:


OS: Microsoft Windows 7, 8

Processor: 3.0 GHz Dual core or equivalent

Memory: 4 GB RAM

Graphics: DirectX 11 compliant graphics card with 1GB RAM

DirectX: Version 11

Hard Drive: 8 GB available space

Sound Card: DirectX compatible sound card
Starpoint Gemini 2 © 2013 Little Green Men Games. Developed by Little Green Men Games. Licensed exclusively worldwide to and published by Iceberg Interactive B.V. All brands, product names, and logos are trademarks or registered trademarks of their respective owners. All rights reserved. Made in Europe.
Helpful customer reviews
Title:
Starpoint Gemini 2
Genre:
Action
,
RPG
,
Simulation
,
Early Access
Developer:
Little Green Men Games
Publisher:
Iceberg Interactive
Release Date:
Mar 17, 2014
Languages:
| | Interface | Full audio | Subtitles |
| --- | --- | --- | --- |
| English | | | |
| German | | | |
| Russian | | | |