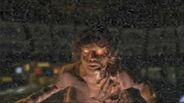 Erleben Sie das letzte, explosive Kapitel der Alien Breed Serie und entdecken Sie die schreckliche Wahrheit hinter der Existenz der Breed. bis zum 24. November 19 Uhr MEZ erhalten Sie zusätzlich einen Rabatt.
Veröffentlichung: 17 Nov. 2010
HD-Video ansehen
Alien Breed 3: Descent kaufen
Pakete, die dieses Spiel enthalten
Alien Breed™ Trilogy kaufen
Enthält 3 Artikel: Alien Breed: Impact, Alien Breed 2: Assault, Alien Breed 3: Descent
Über das Spiel
Alien Breed™ 3: Descent – das explosive letzte Kapitel in der "Alien Breed™"-Reihe – ein Science-Fiction-Arcade-Shooter mit epischer Geschichte, Horden hochintelligenter feindlicher Außerirdischer, gewaltigen Waffen und ergreifenden Schauplätzen – entworfen in der Unreal® Engine 3-Engine von Epic Games. Begeben Sie sich als Conrad, Chefingenieur des Schiffs, zu Ihrem letzten Gefecht gegen die grässliche Alienhorde in die höllischen Tiefen. Während das verdammte Schiff, die Leopold, sowie das außerirdische Raumschiff tiefer in die Atmosphäre des Planeten stürzen, wo ein eisiger Ozean darauf wartet, ihnen ein nasses Grab zu bieten, bleiben nur noch Stunden, um einem grausigen Tod zu entkommen und dem Angriff der Aliens ein letztes Mal entgegenzustehen. Während Sie sich stetig tiefer in das sinkende Alienschiff vorkämpfen, wo eiskaltes Wasser in jeden Korridor dringt, wird die schreckliche Wahrheit hinter der Existenz der 'Brut' endlich ans Tageslicht gebracht ... Zusätzlich zum mitreißenden Abschluss der Einzelspieler-Kampagne und dem gnadenlosen und herausfordernden Survivor-Modus bietet das Spiel spannungsgeladene kooperative Modi für zwei Spieler, sowohl online als auch im lokalen Spiel.
Hauptmerkmale:
Alien Breed™ 3: Descent - Das mitreißende letzte Kapitel in der "Alien Breed™"-Trilogie – eine actionreiche Mischung aus Arcade-Shooter und Survival-Horror mit taktischen Waffen-Upgrades und -Anpassungen.
Der letzte Abstieg ins Grauen!

NEU – Schauplätze – Kämpfen Sie sich durch überflutete Bereiche und schlagen Sie sich durch den Schiffsrumpf.
NEU – Third-Person-Action – Spielen Sie den Helden, Conrad, in aufregenden Abschnitten in der Third-Person-Perspektive.
NEU – Wappnen Sie sich mit mächtigen neuen Waffen für das letzte Gefecht:

Das Projekt X ist eine krasse Waffe, die alles zersetzt, auf das sie trifft.
Die Elektrolink-Kanone feuert Elektrizitätsblitze sowie Kettenblitze, welche nahe liegenden Gegnern Schaden zufügen.

NEU – Überleben Sie gegen neue Alienfeinde – den 'Elektroschocker' und dramatische Begegnungen mit den Schrecken erregenden Endbossen.

Epischer Einzelspieler-Storymodus – Das endgültige Kapitel der Einzelspieler-Kampagne, welches der mitreißenden Geschichte des Spiels an riesigen und herausfordernden Standorten, inklusive dem neuen Forschungslabor-Level, ein Ende setzt.
Einzelspieler-Survivor-Modus: – Stellen Sie sich endlosen Angriffswellen von brutalen Alienhorden in speziell dafür entworfenen Arena-Bereichen.
Einzelspieler-Modus "Freies Spiel": Ein Herausforderungs-Modus für Einzelspieler – Schlagen Sie Ihre Highscore bei einer zuvor abgeschlossenen Kampagnenmission.
Kooperativer Zweispieler-Modus – Arbeitet zusammen und besiegt die Alienhorde auf angepassten Angriffs-Karten für zwei Spieler.
Kooperativer Zweispieler-Survivor-Modus – Vereinign Sie sich online mit anderen und versuchen Sie gemeinsam in speziell dafür entworfenen Arena-Bereichen zu überleben. Fordern Sie online andere dazu heraus, Ihre Survivor-Fähigkeiten auf den komplexen Ranglisten zu schlagen.
Zusätzliche Online-Features – Schnelles Spiel/Spiel erstellen/Freundeslisten/Voice-Chat/Ranglisten/Errungenschaften/Koop-Errungenschaften.
Upgrade-Shop – Durchsuchen Sie gefallene Kameraden und Schränke, um Geld zu sammeln, und geben Sie dieses im Spielladen für Waffen/Pack-Upgrades aus.
Spielbare Demoversion – Ein maßgeschneiderter, actionreicher Gratisauszug von Alien Breed™ 3: Descent namens 'Vorwort', der auch eine zeitlich begrenzte Karte für den Survivor-Modus beinhaltet.
Systemvoraussetzungen
Betriebssystem: Windows XP SP2 oder besser
Prozessor: 2.0+ GHZ Singlecore Prozessor
Speicher: 1 GB RAM
Grafik: NVIDIA 6800+ oder ATI Radeon X700+ Grafikkarte
DirectX®: 9.0c
Festplatte: 2.0 GB
Sound: Windows unterstützt Soundkarte
Andere Anforderungen: Internetverbindung für Mehrspielermodus
Alien Breed™ 3: Descent. Developed and Published by Team17 Software © 2010. Team17 Software and Alien Breed™3: Descent are Trademarks or Registered trademarks of Team17 Software Limited. All rights reserved. All other trademarks, copyrights and logos are property of their respective owners. Unreal® Engine, Copyright 1998 - 2010, Epic Games, Inc. All rights reserved. Unreal® is a registered trademark of Epic Games, Inc. All other trademarks are property of their respective owners.
Hilfreiche Kundenreviews