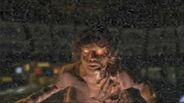 Experimenta el explosivo capítulo final de la saga Alien Breed y descubre la horripilante verdad que envuelve la existencia de la horda. Descuento de lanzamiento hasta el 24 de Noviembre a las 10 am Hora del Pacífico.
Fecha de lanzamiento: 17 Nov 2010
Ver vídeo en alta definición
Comprar Alien Breed 3: Descent
Paquetes que incluyen este juego
Comprar Alien Breed™ Trilogy
Incluye 3 artículos: Alien Breed: Impact, Alien Breed 2: Assault, Alien Breed 3: Descent
Acerca del juego
Alien Breed™ 3: Descent es el explosivo capítulo final de la saga Alien Breed™. Es un juego arcade de disparos con una épica historia de ciencia ficción, hordas de enemigos alienígenas de gran inteligencia, armas de alto impacto e impresionantes escenarios, y ha sido desarrollado con el motor Unreal® Engine 3 de Epic Games. Desciende al infierno y ponte una vez más en la piel del héroe Conrad, ingeniero jefe de la nave, en su último enfrentamiento contra la salvaje horda alienígena. A medida que la nave Leopold y la nave espacial alienígena se adentran en la atmósfera del planeta y se dirigen hacia un océano de hielo que les garantizará una muerte acuosa, sólo dispones de unas horas para desafiar a una muerte espantosa y sobrevivir a los ataques alienígenas por última vez. Mientras te abres camino en las profundidades de la nave alienígena a través de aguas heladas que inundan todos los pasillos, la horripilante verdad que rodea la existencia de la "raza" por fin se desvelará... Además del emocionante final de la campaña para un jugador y los despiadados modos Supervivencia, el juego ofrece intensos modos cooperativos para 2 jugadores tanto en red local como online.
Características Principales
Alien Breed™ 3: Descent - el impresionante capítulo final de la trilogía Alien Breed™ es una mezcla llena de acción entre un juego de disparos arcade, horror de supervivencia, mejoras y personalización de armas tácticas.
¡El último descenso al infierno!

NOVEDAD – Escenarios clave: enfréntate a los alienígenas a través de niveles inundados y secciones de la nave.
NOVEDAD – Acción en tercera persona: toma el control del héroe, Conrad, en las nuevas secciones en tercera persona llenas de acción.
NOVEDAD – Lucha en este último asalto con nuevas y poderosas armas:

Proyecto X es un arma 'BFG' que vaporiza todo lo que toca.
El arma de electroenlace dispara rayos de electricidad y ráfagas encadenadas que afectan a enemigos cercanos.

NOVEDAD – Sobrevive a nuevos enemigos alienígenas: el Electroimpacto y enfrentamientos dramáticos con los horripilantes jefes finales.

Épico modo Historia para un jugador – el capítulo final de la campaña para un jugador concluye la emocionante historia del juego a través de escenarios enormes y desafiantes, como el nuevo nivel del laboratorio de investigación.
Modo Supervivencia para un jugador – resiste a interminables oleadas de intensos ataques de hordas de alienígenas en escenarios específicos.
Modo Juego libre para un jugador – un modo de desafío para un jugador en el que debes superar tu récord en una misión de campaña completada anteriormente.
Modo cooperativo para 2 jugadores – colabora con otro compañero para derrotar a hordas de alienígenas en mapas de asalto online especialmente personalizados para dos jugadores.
Modo Supervivencia cooperativo para 2 jugadores – une tus fuerzas en internet e intenta sobrevivir en escenarios diseñados específicamente. Desafía a otros jugadores y compite en internet para superar tus habilidades de supervivencia en las tablas de clasificación.
Características adicionales de internet – Partida rápida / Crear partida / Lista de amigos / Chat de voz / Tablas de clasificación / Logros de Steam / Logros cooperativos.
Tienda de mejoras – registra taquillas y los cuerpos de camaradas fallecidos para buscar dinero y gástatelo tácticamente en armas o mejoras en la tienda del juego.
Demo jugable – la versión de prueba gratuita de Alien Breed™ 3: Descent, llamada 'Prólogo', está repleta de acción e incluye un mapa del modo Supervivencia con tiempo limitado
Requisitos del sistema
SO: Windows XP SP2 o posterior
Procesador: Single Core a 2.0 GHz o superior
Memoria: 1 GB de RAM
Gráficos: Gráfica nVidia 6800+ o ATI Radeon X700+
Versión de DirectX®: 9.0c
Disco Duro: 2.0 GB de espacio libre
Sonido: Cualquier dispositivo soportado por Windows
Otros Requisitos: Se necesita una conexión a Internet para el multijugador
Alien Breed™ 3: Descent. Developed and Published by Team17 Software © 2010. Team17 Software and Alien Breed™3: Descent are Trademarks or Registered trademarks of Team17 Software Limited. All rights reserved. All other trademarks, copyrights and logos are property of their respective owners. Unreal® Engine, Copyright 1998 - 2010, Epic Games, Inc. All rights reserved. Unreal® is a registered trademark of Epic Games, Inc. All other trademarks are property of their respective owners.
Análisis útiles de usuarios