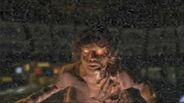 Experience the final explosive chapter in the Alien Breed series and uncover the horrifying truth surrounding the existence of the Breed. Launch discount good thru Nov. 24 10am PST.
Data di rilascio: 17 Nov 2010
Guarda video HD
Acquista Alien Breed 3: Descent
Pacchetti che includono questo gioco
Acquista Alien Breed™ Trilogy
Include 3 oggetti: Alien Breed: Impact, Alien Breed 2: Assault, Alien Breed 3: Descent
Informazioni sul gioco
'Alien Breed™ 3: Descent' è l'esplosivo capitolo finale della serie Alien Breed™. Uno sparatutto arcade di fantascienza con una storia epica, orde di nemici alieni, armi devastanti e ambienti sbalorditivi, sviluppato sfruttando il motore di Epic Games Unreal® Engine 3. Discendi negli inferi e vesti ancora una volta i panni dell'eroe Conrad, l'ingegnere capo della nave, nella sua ultima battaglia contro le feroci orde aliene. Mentre la nave Leopold ormai condannata e la forza spaziale aliena attraversano l'atmosfera del pianeta e vanno incontro all'oceano ghiacciato, avrai solo poche ore per evitare un'orribile morte e sopravvivere all'assalto alieno per l'ultima volta. Mentre combatti all'interno della nave aliena che affonda nelle acque ghiacciate che invadono i corridoi, la terribile verità riguardante l'esistenza della progenie viene finalmente a galla… Oltre all'esaltante conclusione della campagna singleplayer e alle impegnative e spietate modalità "Sopravvivenza", il gioco offre la modalità Battaglia cooperativa online per due giocatori ricca di azione.
Caratteristiche Principali:
'Alien Breed™ 3: Descent' - L'incredibile capitolo finale della trilogia di Alien Breed™, un mix adrenalinico di sparatutto, survival-horror e elementi tattici - implicati nel potenziamento e nella personalizzazione delle armi.
La discesa finale all'inferno!

NOVITÀ - Scene mozzafiato: combatti la progenie nei nuovi livelli sommersi dall'acqua e nelle sezioni sullo scafo della nave.
NOVITÀ – Azione in terza persona: vesti i panni dell'eroe, Conrad, nelle nuove elettrizzanti sezioni in terza persona.
NOVITÀ – Spazza via l'ultima resistenza grazie al nuovo distruttivo arsenale:

Progetto X è il nome di una "super arma" che disintegra qualunque cosa con cui venga in contatto.
La pistola Electro-Link spara colpi di elettricità e sprigiona una catena di fulmini che danneggia i nemici circostanti.

NOVITÀ – Sopravvivi ai nuovi nemici alieni: gli "Electro-shocker" e gli orripilanti boss degli emozionanti scontri finali.

Epica modalità Storia singleplayer - Il capitolo finale in modalità Campagna per giocatore singolo che conclude l'elettrizzante trama del gioco attraverso una serie di stage vasti e impegnativi, che comprende il nuovo livello del laboratorio di ricerca.
Modalità Sopravvivenza singleplayer - Resisti alle infinite ondate di violenti attacchi da parte delle orde aliene nelle arene appositamente congegnate.
Modalità Free-play singleplayer - Una modalità sfida per giocatore singolo. Batti il tuo punteggio migliore in una campagna completata in precedenza.
Modalità Cooperativa per due giocatori - Combattete fianco a fianco per sconfiggere l'orda aliena attraverso mappe d'assalto online progettate ad hoc.
Modalità Sopravvivenza cooperativa per due giocatori - Unite le forze online e provate a sopravvivere nelle tre ambientazioni-arena appositamente congegnate. Accetta la competizione e sfida gli altri giocatori online a battere le tue abilità di sopravvivenza nelle dettagliate Leaderboard.
Funzionalità Online addizionali - Partita Veloce/Crea Partita/Liste Amici/Chat Vocale/Leaderboard/Achievement Steam/Achievement Cooperativi.
Negozio potenziamenti - Fruga i corpi dei compagni caduti e gli armadietti per accumulare denaro e acquistare così le armi e i kit di potenziamento presenti nel negozio.
Demo giocabile - "Il Prologo" è il titolo della sezione di prova, realizzata ad hoc: un assaggio gratuito di 'Alien Breed™ 3: Descent', che comprende, fra le altre cose, una mappa Sopravvivenza a tempo limitato.
Requisiti di sistema
OS: Windows XP SP2 or later
Processor: 2.0+ GHZ Single Core Processor
Memory: 1GB RAM
Graphics: NVIDIA 6800+ or ATI Radeon X700+ Video Card
DirectX®: 9.0c
Hard Drive: 2.0GB
Sound: Windows Supported Sound Card
Other Requirements: Internet connection required for multiplayer
Alien Breed™ 3: Descent. Developed and Published by Team17 Software © 2010. Team17 Software and Alien Breed™3: Descent are Trademarks or Registered trademarks of Team17 Software Limited. All rights reserved. All other trademarks, copyrights and logos are property of their respective owners. Unreal® Engine, Copyright 1998 - 2010, Epic Games, Inc. All rights reserved. Unreal® is a registered trademark of Epic Games, Inc. All other trademarks are property of their respective owners.
Recensioni utili dai clienti