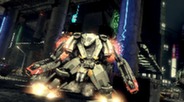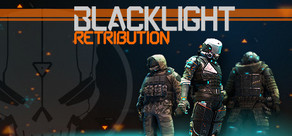 Bekijk deze verzamelingen van alle voorwerpen in het spel eens!
Releasedatum: 2 jul 2012
HD-video bekijken
Blacklight: Retribution spelen
Downloadbare inhoud voor dit spel
Recensies
"This is not only a great example of a professional and credible free-to-play game, but it's also one of the best first-person shooters I've played. I am quite serious when I say that, too. This game is a serious FPS contender, and its freemium status should not diminish your expectations. I wholeheartedly recommend you jump in and give it a try. It'll cost only your time to give it a whirl, and I am certain that it'll be time well spent."
90 - Destructoid


"Great shooting mechanics and deep customization options make for an addictive combination, and its free-to-play model makes it easy to jump into with no upfront cost."
85 - IGN


"The matter is simple – the game is free to play and, if you take my word for it, an excellent shooter. In a perfect world, it would knock the CoD series on its ass."
90 - Computer Games
4-Player Onslaught Co-Op
Get your team together to face the zombie horde in the Onslaught mode. Survive 10 waves of enemies, including civilians infected by the SIV virus and the highly-armed soldiers of The Order. Don't get too comfortable in your defense, though, because you'll need to sprint through the map to complete objectives and unlock more ammunition.

Hope your shotgun's ready, Agent...
Info over het spel
Take firefights to a futuristic new level in Blacklight: Retribution, a free-to-play FPS. See through walls with the HRV, deploy mechanized Hardsuits, and customize your weapons to dominate the opposition.
In Blacklight, mastering the futuristic tech is half of victory. You'll need to carefully balance your loadout, from the extreme customization possible in designing your firearms, to the equipment you carry and the in-match bonuses you can unlock. The Hyper Reality Visor (HRV) allows you to look through walls and spot enemies, and attack from where they aren't expecting - but be careful, because you're vulnerable while using it.
The other half of victory? Raw skill, same as it's always been. Good hunting, Agent...
PUNKBUSTER INCLUDED
PunkBuster™ Anti-Cheat from Even Balance, Inc. is required to play Blacklight Retribution. This program will be installed alongside the game client.
Key Features
Hardsuits - Use a variety of upgrades in each match, including calling in the hulking Hardsuit mech. Powerful but slow, this armored suit packs a one-shot, one-kill railgun and a high velocity minigun to clear rooms... fast.

Hyper Reality Vision - HRV Technology allows Agents to scout their enemies through the walls, pinpoint vital mission objectives, or locate weak points in an enemy Hardsuit.

Weapon Depots - Scattered across the battlefield are Weapon Depots that supply your team with additional ammo, heavier weapons such as a Rocket Launcher, or provide the ability to call down airstrikes and Hardsuits.

Free to Play! - Blacklight: Retribution is a fully Free-to-Play shooter. Earn Game Points (GP) after every match and use them to unlock various armor and weaponry for your Agent in game.

Customize Your Loadout - An Agent's gun is their livelihood. Choose from 1000 different gun combinations by modifying your receivers with customizable Stock, Muzzle, Barrel, Magazine, and Scope, Camo, and Weapon Tags.

Protect Yourself - Whether your play style is run and gun, or survivability, or long range sniping the choice is yours to make in fully customizing your armor loadout.

Level Progression - Gain experience and levels through combat to unlock access to additional weapons, armor, and equipment.

Tons of Game Modes and Maps - Combat is engaged on a number of different 7 different game modes across 9 beautifully detailed maps. Game modes includes classics such Team Death Match, Domination, Capture the Flag, and Kill Confirmed while introducing new favorites likes Netwar.

Private Servers - Want to scrim with your clan mates? Challenge someone 1vs1? The private server option allows Agents to set up their own password protected server away from the pesky trolls.

Spectator Mode - Learn tips and tricks from the top players in Spectator mode, or simply enjoy the chaos from the best seat in the house.
Systeemeisen
Minimum:


OS:Windows® XP / Vista / Windows 7 (32-bit)

Processor:Dual-Core CPU

Memory:2 GB RAM

Graphics:256MB DX9 GPU (Geforce 8xxx or Radeon HD2xxx)

DirectX®:9.0c

Hard Drive:8 GB HD space

Sound:DirectX 9.0c compatible sound card

Other Requirements:Broadband Internet connection
Recommended:


OS:Windows 7 (64-bit)

Processor:Quad-Core CPU

Memory:4 GB RAM

Graphics:1GB+ DX11 GPU

DirectX®:9.0c

Hard Drive:8 GB HD space

Sound:DirectX 9.0c compatible sound card

Other Requirements:Broadband Internet connection
Copyright (C) 2012, Zombie, Inc. All Rights Reserved. Published and distributed by Perfect World Entertainment under license from Zombie, Inc. Blacklight Retribution, and the Blacklight Retribution logo, are trademarks of Zombie, Inc. and are used under license. Zombie and the Zombie Logo are registered trademarks of Zombie, Inc. in the United States and elsewhere. All other copyrights or trademarks are the property of their respective owners and are being used under license. Unreal, Unreal Technology and the Powered by Unreal Technology logo are trademarks or registered trademarks of Epic Games, Inc. in the United States and elsewhere. Unreal(R) Engine(tm), Copyright 1998-2012, Epic Games, Inc. All rights reserved. Uses Bink Video. Copyright (C) 1997-2012 by RAD Game Tools, Inc. Bink Video is a registered trademark of RAD Game Tools, Inc. Powered by Wwise, Copyright 2006-2012 Audiokinetic Inc. All rights reserved. Uses Scaleform GFx, Copyright 2012 Scaleform Corporation.
Nuttige klantrecensies