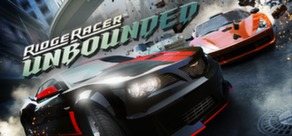 Última entrega de esta histórica saga, Ridge Racer Unbounded sube marchas parar agarrarse a una nueva calzada llena de destrucción en una nueva generación de arcades de carreras.
Fecha de lanzamiento: 29 Mar 2012
Ver vídeo en alta definición
Comprar Ridge Racer™ Unbounded
Paquetes que incluyen este juego
Comprar Ridge Racer Unbounded Bundle
Incluye 5 artículos: Ridge Racer™ Unbounded, Ridge Racer™ Unbounded - Ridge Racer™ 1 Machine and the Hearse Pack, Ridge Racer™ Unbounded - Ridge Racer™ Type 4 Machine and El Mariachi Pack, Ridge Racer™ Unbounded - Ridge Racer™ 7 Machine Pack, Ridge Racer™ Unbounded - Extended Pack: 3 Vehicles + 5 Paint Jobs
Contenido descargable para este juego
Acerca del juego
El último título de la saga RIDGE RACER, RIDGE RACER Unbounded, se prepara para dejar su propio rastro de destrucción con una nueva clase de carreras arcade.
RIDGE RACER™ Unbounded viene a añadir una nueva e inesperada dimensión a la saga, con un concepto más feroz, original y emocionante de las carreras. Únete al Unbounded street racing gang, liderado por Kara Shindo, y prueba tus habilidades de conducción en cada calle y barrio de Shatter Bay. Prueba tu valor y habilidades contra los conductores rivales, gana su respeto y expande a tu banda.
Características Principales
¡Atraviésalo todo! - Física y efectos de última generación se combinan para traerte directamente la destrucción como nunca antes la habías visto. ¡Desata tu rabia y aparta cualquier cosa que se cruce en tu camino, haz el tuyo propio

Corre en ambientes urbanos – Shatter Bay vive bajo sus propias reglas, y está preparada para ser dominada por los vehículos tuneados que circulan libremente por muchas de sus áreas, incluyendo la zona comercial, la refinería, el puerto o los solares en construcción de sus rascacielos

Una nueva generación de máquinas de carreras – Los tradicionales coches de carreras están pasadas de moda, ahora docenas de máquinas modificadas en extremo son lo que se lleva, incluyendo los legendarios RIDGE RACER Angel y Devil

Crea circuitos con facilidad, compártelos online y compite con tus amigos
Requisitos del sistema
Mínimo:


SO: Windows XP / Vista SP2 de 32 bits / 7 [Windows debe de estar actualizado y con el último service pack instalado]

Procesador: Athlon x2 a 2.6 GHz Dual Core o equivalente de Intel

Memoria: 2 GB de RAM

Gráficos: 512 MB de VRAM, ATI Radeon 4850 o superior, nVidia GeForce 8800 GT o superior

DirectX®: 9.0c

Disco Duro: 3 GB de espacio libre

Sonido: Compatible con DirectX

Otros requisitos: Conexión de banda ancha a internet
RIDGE RACER™ Unbounded ©2012 NAMCO BANDAI Games Inc.
©2012 Bugbear Entertainment Ltd.
Análisis útiles de usuarios