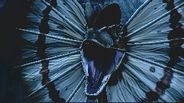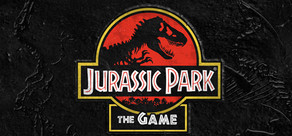 Experience a brand new adventure set during the events of the first Jurassic Park movie and see new areas and dinosaurs in this landmark adventure 65 million years in the making!
Data di rilascio: 15 nov 2011
Guarda tutti e 2 i trailer
Acquista Jurassic Park: The Game
Pacchetti che includono questo gioco
Acquista Telltale Collection
Include 19 oggetti: Bone: The Great Cow Race, Bone: Out From Boneville, Telltale Texas Hold 'Em, Strong Bad's Cool Game for Attractive People: Season 1, Tales of Monkey Island Complete Pack, Sam & Max: The Devil's Playhouse , Puzzle Agent, Poker Night at the Inventory, Back to the Future: The Game, Jurassic Park: The Game, Hector: Badge of Carnage - Full Series, Sam & Max: Season One, Sam & Max: Season Two, Puzzle Agent 2, Law & Order: Legacies, The Walking Dead, Poker Night 2, The Wolf Among Us, The Walking Dead: Season 2
Informazioni sul gioco
I sistemi di sicurezza non sono più funzionanti e le creature del parco vagano libere. Ora, una disonesta società non si fermerà davanti a nulla pur di ottenere l'embrione di dinosauro rubato e perduto da Dennis Nedry. Vivi un'avventura nuova di zecca ambientata durante gli eventi del primo film di Jurassic Park e osserva nuove aree e dinosauri in quest'avventura capostipite di un'era risalente a 65 milioni di anni fa!
Caratteristiche Principali
Un'avventura dal sapore cinematografico divisa in quattro parti con azioni frenetiche, esplorazioni e risoluzioni di puzzle

Ritorna nei luoghi già conosciuti nel film ed esplora nuove aree, fra cui le minacciose acque dell'impianto marino

Affronta il possente T-Rex, gli astuti Raptor, e fuggi dalle mandibole di nuove minacce preistoriche

Scopri il destino dei barattoli di Barbasol che possono contenere embrioni di dinosauro di inestimabile valore

Fedele alla visione di Spielberg su Jurassic Park – un'autentica estensione del mondo che ami
Requisiti di sistema (PC)
Sistema Operativo: XP Service Pack 3 / Vista / Windows 7

Processore: 1.8 GHz Pentium 4 o equivalente

Memoria: 2 GB RAM

Hard Disk: 2 GB di spazio libero

Scheda Video: ATI o scheda NVidia con almeno 256 MB RAM

DirectX®: Direct X 9.0c

Audio: Periferica compatibile con Direct X 8.1
Requisiti di sistema (MAC)
Sistema Operativo: Mac OS X 10.6

Processore: 2.0 GHz Pentium o equivalente

Memoria: 2 GB di RAM

Disco fisso: 2 GB di spazio libero

Scheda video: ATI o scheda NVidia con almeno 256 MB di RAM

Altro: Non consigliato per la serie MAC Mini o precedenti generazioni di MacBook
Jurassic Park is a trademark and copyright of Universal Studios and Amblin Entertainment, Inc. Licensed by Universal Studios Licensing LLLP. All rights reserved.
Recensioni utili dai clienti