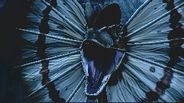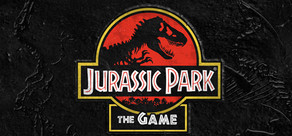 Ervaar een splinternieuw avontuur dat plaatsvindt tijdens de gebeurtenissen van de eerste Jurassic Park-film en ontdek nieuwe gebieden en dinosaurussen in dit wereldberoemde avontuur dat 65 miljoen jaar in ontwikkeling was!
Releasedatum: 15 nov 2011
Alle 2 trailers bekijken
Jurassic Park: The Game kopen
Pakketten die deze game bevatten
Telltale Collection kopen
Bevat 19 items: Bone: The Great Cow Race, Bone: Out From Boneville, Telltale Texas Hold 'Em, Strong Bad's Cool Game for Attractive People: Season 1, Tales of Monkey Island Complete Pack, Sam & Max: The Devil's Playhouse , Puzzle Agent, Poker Night at the Inventory, Back to the Future: The Game, Jurassic Park: The Game, Hector: Badge of Carnage - Full Series, Sam & Max: Season One, Sam & Max: Season Two, Puzzle Agent 2, Law & Order: Legacies, The Walking Dead, Poker Night 2, The Wolf Among Us, The Walking Dead: Season 2
Info over het spel
Security systems have failed and the creatures of the park roam free. Now, a rogue corporation will stop at nothing to acquire the dinosaur embryos stolen and lost by Dennis Nedry. Experience a brand new adventure set during the events of the first Jurassic Park movie and see new areas and dinosaurs in this landmark adventure 65 million years in the making!
Key Features:
A cinematic adventure in four parts featuring fast-paced action, exploration and puzzle-solving

Return to familiar locations from the movie and explore new areas including the menacing waters of the marine facility

Take on the mighty T-Rex, the cunning Raptors and escape the jaws of new prehistoric threats

Discover the fate of the Barbasol can containing priceless dinosaur embryos

Faithful to Spielberg's vision of Jurassic Park – an authentic extension of the world you love

Systeemeisen (PC)
OS: XP Service Pack 3 / Vista / Windows 7

Processor: 1.8 GHz Pentium 4 or equivalent

Memory: 2 GB RAM

Hard Disk Space: 2 GB Space Free

Video Card: ATI or NVidia card w/ 256 MB RAM

DirectX®: Direct X 9.0c

Sound: Direct X 8.1 sound device

Systeemeisen (Mac)
OS: Mac OS X 10.6

Processor: 2.0 GHz Pentium or equivalent

Memory: 2 GB RAM

Hard Disk Space: 2 GB Space Free

Video Card: ATI or NVidia card w/ 256 MB RAM

Additional: Not recommended for MAC Minis or early-generation MacBooks

Jurassic Park is a trademark and copyright of Universal Studios and Amblin Entertainment, Inc. Licensed by Universal Studios Licensing LLLP. All rights reserved.
Nuttige klantrecensies