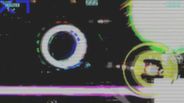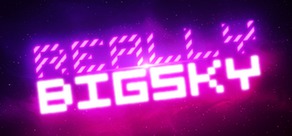 Un jeu super rapide à deux sticks analogiques pour l'âge moderne!
Date de parution: 24 fév 2012
Regarder les 2 vidéos
18 avril 2014
Whoa, would you look at that. Version 5.02 is out and it adds the following;

- New Boss Baddie logo
- Fixed a problem on the options screen where the mouse would select the wrong item
- Updated menu background art
- Lightened Replay/Next text
- Core Boss now moves away from the respawn zone a little quicker (isn't that nice of it)
- Players 2-4 can now quit Peaceful? Mode
- Press to Join text brighter
- Tweaked pacing rates
- Fixed a multiplier bug on Pacifism

- Added Expo feature to Options screen;

-Disables all online features
-Highscore becomes Session Highscore
-Cannot access Data Wipe on main menu or Score page
-Removes distortion effects
-Adds "Really Big Sky" text to main menu
-Unlocks all modes whilst activated
-Quit and Scores button on main menu are blocked
-Expo feature cannot be disabled from the menu, Alt+F4 or hold Escape to quit
-Guides forced on, Performance Graph disabled
-Online score submission disabled
-No shortcut buttons on main menu
-Longer Guide screen
-Cannot overcharge Perks
-Par Bar set to Session score instead of Highscore
6 commentaires
Lire la suite
À propos du jeu
REALLY BIG SKY! A super fast, twin analogue shooter for the modern age!
Way over in the big void of space live some aliens. They coveted [your planet] and would do anything to live there. So what's [your planet] to do? Yeah, blast through them all! Face off against waves of enemies, bosses, giant laser planets, blackholes, wormholes, massive lasers, planets and asteroids across 12 game modes!
Everything is procedurally generated from the way YOU play the game! From attack patterns, strength of bosses and enemies, pacing between waves and generosity of bonuses!
Features a comprehensive statistics system to let you hone your mad laser skills.
Key Features
Fast, Adaptive and Addictive Gameplay

12 Juicy, Full-fat Game Modes

Giant, Dynamic Bosses and 17 Enemy Types

Powerups, Perk system and the Friendly Mothership to help you out

Ultra Perks and Ultra Weapons for super post-game madness!

Smash through solid planets and asteroids. Cruise through gas giants

Narration from a cheeky cockney AI

Xbox 360 controller support

Library and Secret unlocks

Loads of events including Blackholes, Wormholes, Pandora Box, Panic Crashes, Warp Speed…

Gameplay-altering 'Cascade Events'

Online scoreboards - measure your awesomeness!
Configuration requise
Système d'exploitation : Windows XP

Processeur : Core 2 Duo 2 GHz

Mémoire vive : 512 Mo de RAM

Carte graphique : Carte compatible DirectX 9.0c ou supérieure

DirectX® : DirectX 9.0c

Disque dur : 200 Mo d'espace disque disponible

Son : Carte son compatible DirectX

Additionnelle : Support de manette étendu exclusivement aux manettes officielles pour Xbox 360.
Évaluations intéressantes des utilisateurs
Titre:
Really Big Sky
Genre:
Action
,
Indépendant
Développeur:
Boss Baddie
Éditeur:
Ripstone
Date de parution:
24 fév 2012
Langues:
| | Interface | Son | Sous-titres |
| --- | --- | --- | --- |
| Anglais | | | |
Récompenses