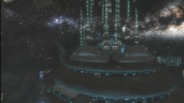 Take on the role of the Lieutenant Commander, ace fighter pilot, as you search for a new home, battle a mysterious enemy, and rescue humanity from a fiery end.
Data di rilascio: 25 gen 2012
Guarda video HD
6 agosto
The long-awaited date is here! For a limited time only Exodus of Sol Early Access is now 50% off for all owners of SOL: Exodus.

Exodus of Sol is much more than just a remake of the original game; it's an entirely new experience! Everything within the game has been given a fresh coat of paint. We're talking about new gameplay modes, new missions, all new environments, sounds, music, visual FX, and so much more.

Get in the ground floor of what promises to be one of the most epic space-action games around! Your voice will be heard as we march towards full release!
0 commenti
Ulteriori informazioni
Informazioni sul gioco
Nell anno 2500, la Terra diventò un luogo tossico e insicuro per la vita umana. Inquinamento e sovrapopolazione hanno devastato il pianeta, costringendo l'umanità a rivolgersi alle stelle. Colonie e insediamenti presto spuntarono in tutto il sistema solare, ma l'uomo non si era lasciato dietro la sua sete di guerra. Quindi si accorsero che il loro sole si stava spegnendo e tutto cambiò. Solo quando si confrontarono con un problema molto più grande di loro stessi le nazioni umane si unirono insieme. Nacquero così le colonie unite di SOL (USC), con una e sola missione: individuare una nuova casa per il genere umano, al sicuro dagli spaventosi limiti del nostro sistema solare.
Preparati ad assumere il ruolo del Tenente Comandante, asso dell'areonautica e secondo comandante della UCS Atlas, alla ricerca di una nuova patria, combattendo un nemico misterioso per salvare l'umanità da un'ardente fine.
Contenuti principali:
Goditi uno sparatutto spaziale come nessun altro grazie alla qualità grafica del motore Unreal™.

Otto epiche missioni che ti porteranno attraverso ai pianeti mozzafiato del nostro sistema solare, tra cui Plutone, Nettuno, Tritone, Urano, Saturno e Titano.

Utilizza gli avanzati armamenti del caccia spaziale USC HADES, tra cui la doppia mitragliatrice gatling, missili traccianti e il cannone MAG.

Ingaggia una grande varietà di caccia, bombardieri, droni e altre unità nemiche mentre proteggi i trasporti civili e difendi installazioni dagli attacchi nemici.

Abbatti enormi navi da carico alterando i loro sistemi e rivelando i loro punti deboli o facendo combattere le loro armi le une contro le altre.

Scopri le origini dei tuoi misteriosi nemici man mano che la trama avanza tramite dialoghi completamente doppiati.

Rigioca le missioni per ottenere valutazioni migliori e compi atti eroici per ottenere punti per migliorare il tuo velivolo.

Sfida i tuoi amici sulle classifiche di Steam e comparate le vostre medaglie, oltre alle dozzine di achievement da sbloccare!

Controlli completamente rimappabili e configurazioni di controllo per gamepad USB, jostick e l'accoppiata mouse e tastiera.
Requisiti di sistema
Minimum:


OS: Windows XP (SP3), Windows Vista (SP2), or Windows 7

Processor: 1.8Ghz Intel Core 2 Duo / AMD Athlon X2, or equivalent

Memory: 2.0GB

Graphics: DirectX 9.0c compatible, 256 MB of VRAM;(NVIDIA GeForce 7600 GS, ATI Radeon HD 2400 Pro 256 MB)

DirectX®: 9.0c

Hard Drive: 4 GB available

Sound: DirectX 9.0c compatible, 16-bit

Recommended:


OS: Windows 7

Processor: 2.0Ghz Quad Core

Memory: 4.0GB

Graphics: DirectX 9.0c compatible, 512MB of VRAM; NVIDIA (GeForce GTX260 / ATI Radeon 4870)

DirectX®: 9.0c

Hard Drive: 4 GB available

Sound: DirectX 9.0c compatible, 16-bit

©2014 Bit Planet Games, Inc. All Rights Reserved.
Recensioni utili dai clienti