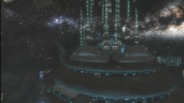 Übernehmen Sie die Rolle eines waghalsigen Kampfpiloten auf Ihrer Suche nach einem neuen Zu Hause, bekämpfen Sie einen mysteriösen Feind und retten Sie die Menschheit vor dem sicheren Ende.
Veröffentlichung: 25. Jan. 2012
HD-Video ansehen
6. August
The long-awaited date is here! For a limited time only Exodus of Sol Early Access is now 50% off for all owners of SOL: Exodus.

Exodus of Sol is much more than just a remake of the original game; it's an entirely new experience! Everything within the game has been given a fresh coat of paint. We're talking about new gameplay modes, new missions, all new environments, sounds, music, visual FX, and so much more.

Get in the ground floor of what promises to be one of the most epic space-action games around! Your voice will be heard as we march towards full release!
0 Kommentare
Weiterlesen
24. April
- Fixed a soft crash that could occur in Mission 7
2 Kommentare
Weiterlesen
Über das Spiel
Bis im Jahr 2500 ist die Erde komplett vergiftet und für menschliches Leben damit zu gefährlich geworden. Umweltverschmutzung und Überbevölkerung haben den Planeten verwüstet und die Menschheit damit auf andere Planeten gezwungen. Kolonien und Siedlungen entstanden recht schnell überall im Sonnensystem verteilt, aber der Hunger der Menschen nach Krieg wurde dabei leider nicht gestillt. Als die Menschen eines Tages erfuhren, dass die Sonne ihre Kraft verliert, änderte sich plötzlich alles. Denn nur durch eine Bedrohung, die ihre Feindseligkeit untereinander noch übertrifft, haben es die Nationen der Menschheit geschafft, sich endlich zu vereinen. Dadurch entstanden die Vereinten Kolonien von SOL (The United Colonies of SOL oder UCS) mit einem einzigen Ziel: eine neue Heimat für die Menschheit zu finden, die sich in sicherer Entfernung unseres dem Untergang geweihten Sonnensystems befindet.
Übernehmen Sie die Rolle des Kapitänleutnants, eines hervorragenden Jagdfliegers und stellvertretenden Kommandeurs der UCS Atlas, suchen Sie nach einer neuen Heimat, bekämpfen Sie einen geheimnisvollen Feind und retten Sie die Menschheit vor einem feurigen Ende.
Hauptmerkmale:
Erleben Sie einen "Action Space Shooter" wie noch nie mit Unreal™-angetriebenen Grafikeffekten.

In acht epischen Missionen sehen Sie atemberaubende Planeten unseres Sonnensystems inklusive Pluto, Neptun, Triton, Uranus, Saturn und Titan.

Verwenden Sie die hochentwickelten Waffen Ihres UCS HADES Kampfjets inklusive zweifacher Gatling-Maschinengewehre, Tracking-Raketen und einer MAG Kanone.

Greifen Sie verschiedene feindliche Kampfflieger, Bomber, Drohnen und vieles mehr an, um Ziviltransporte zu beschützen und Anlagen zu verteidigen.

Setzen Sie riesige Großkampfschiffe außer Gefecht, indem Sie sich in diese einhacken und ihre Schwachstellen ans Licht bringen oder deren Waffen gegen sich selbst richten.

Erfahren Sie durch stets gesprochene Dialoge nach und nach die Herkunft Ihrer Feinde.

Spielen Sie bestimmte Missionen erneut, um einen höheren Rang zu erhalten und führen Sie heldenhafte Aktionen für Punkteupgrades durch, die zur Verbesserung Ihres Kampfjets verwendet werden können.

Schlagen Sie Ihre Freunde in den Steam-Ranglisten und vergleichen Sie Ihre Medaillen. Sie können dutzende Errungenschaften freischalten!

Vollständig wieder abbildbare Steuerungen unterstützen USB Gamepads, Joysticks sowie das Spielen per Maus/Tastatur.
Systemvoraussetzungen
Minimum:


Betriebssystem: Windows XP (SP3), Windows Vista (SP2), oder Windows 7

Prozessor: 1.8 GHz Intel Core 2 Duo / AMD Athlon X2, oder vergleichbar

Speicher: 2.0 GB

Grafik: DirectX 9.0c kompatibel, 256 MB VRAM;(NVIDIA GeForce 7600 GS, ATI Radeon HD 2400 Pro 256 MB)

DirectX®: 9.0c

Festplatte: 4 GB frei

Sound: DirectX 9.0c kompatibel, 16-bit
Empfohlen:


Betriebssystem: Windows 7

Prozessor: 2.0 GHz Quad Core

Speicher: 4.0 GB

Grafik: DirectX 9.0c kompatibel, 512 MB VRAM; NVIDIA (GeForce GTX260 / ATI Radeon 4870)

DirectX®: 9.0c

Festplatte: 4 GB frei

Sound: DirectX 9.0c kompatibel, 16-bit
©2014 Bit Planet Games, Inc. All Rights Reserved.
Hilfreiche Kundenreviews