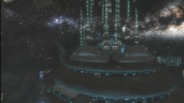 Neem de rol aan van de luitenant-commandant, een ervaren gevechtspiloot, terwijl je een nieuw tehuis zoekt, een mysterieuze vijand bestrijdt en de mensheid van een vurig einde redt.
Releasedatum: 25 jan 2012
HD-video bekijken
24 april 2014
- Fixed a soft crash that could occur in Mission 7
2 opmerkingen
Meer informatie
15 april 2014
- Fixed a possible soft-lock in the prologue mission, related to restarting from a check-point
- Fixed a typo in the user controls screen
- Some visual fixes to the environment in Mission 6 and Mission 7
2 opmerkingen
Meer informatie
Info over het spel
In de 26e eeuw is de Aarde giftig en onveilig geworden voor enig menselijk leven. Vervuiling en overbevolking hebben de planeet verwoest, en de mensheid werd gedwongen de ruimte in te vluchten. Koloniën en nederzettingen doken al snel op door het gehele zonnestelsel, maar de mens heeft zijn onderlinge vechtlust nooit verloren. Toen men echter ontdekte dat de zon aan het sterven was veranderde alles. Enkel een gevaar, groter dan elkaar zorgde ervoor dat de verdeelde volkeren van mensheid zich verenigden. De Verenigde Koloniën van SOL (VKS) was een feit; haar voornaamste en enige missie: een nieuw thuis vinden voor de mensheid, ver weg van de uiteinden van ons verdoemde zonnestelsel.
Trek je uitrusting aan en treed in de rol van Luitenant Commandant, eersteklas gevechtspiloot en onderbevelhebber van de VKS Atlas, terwijl je zoekt naar een nieuw thuis, de strijd aangaat met een mysterieuze vijand en de mensheid redt van een vurige ondergang.
Hoogtepunten:
Ervaar een space action shooter zoals nooit tevoren met Unreal™-powered graphics.

Acht epische missies leiden je langs de adembenemende hemellichamen van ons zonnestelsel, waaronder Pluto, Neptunus, Triton, Saturnus en Titan.

Gebruik het geavanceerde arsenaal van je VKS HADES ruimte jager, waaronder dubbele machinegeweren, doelzoekende raketten en het MAG kanon.

Neem het op tegen een uiteenlopende groep vijandelijke jagers, bommenwerpers, drones en nog veel meer terwijl je burgertransporten en ruimtestations verdedigt.

Vernietig reusachtige ruimtekruisers door hun systemen te hacken en hun zwakke plekken te onthullen, of door hun wapens tegen elkaar op te zetten.

Ontdek de oorsprong van je geheimzinnige belagers wanneer het plot zich onthuld door volledige gesproken dialogen.

Speel missies opnieuw om een hogere rang te halen en voer heldhaftige acties uit om upgradepunten te verdienen die je weer kunt gebruiken om je schip te verbeteren.

Versla je vrienden op de Steam ranglijsten, vergelijk je medailles en verdien tientallen achievements.

Volledig aanpasbare controle instellingen voor USB gamepads, joysticks en muis/toetsenbord.
Systeemeisen
Minimum:


OS: Windows XP (SP3), Windows Vista (SP2), or Windows 7

Processor: 1.8Ghz Intel Core 2 Duo / AMD Athlon X2, or equivalent

Memory: 2.0GB

Graphics: DirectX 9.0c compatible, 256 MB of VRAM;(NVIDIA GeForce 7600 GS, ATI Radeon HD 2400 Pro 256 MB)

DirectX®: 9.0c

Hard Drive: 4 GB available

Sound: DirectX 9.0c compatible, 16-bit

Aanbevolen:


Besturingssysteem: Windows 7

Processor: Quad-core-processor met 2,0 GHz

Geheugen: 4 GB

Videokaart: DirectX 9.0c-compatibel, 512 MB VRAM; (NVIDIA GeForce GTX 260 / ATI Radeon HD 4870)

DirectX®: 9.0c

Harde schijf: 4 GB vrije ruimte

Geluidskaart: DirectX 9.0c-compatibel, 16-bits
©2014 Bit Planet Games, Inc. All Rights Reserved.
Nuttige klantrecensies