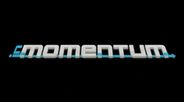 A minimalistic sci-fi platform racing game that challenges the players to think in both horizontal and vertical perspectives.
Julkaisupäivä: 31 Lokakuu 2011
Katso HD-video
Tietoja pelistä
InMomentum on minimalistinen scifiaiheinen tasohyppelypeli, joka haastaa pelaajat ajattelemaan niin vaaka- kuin pystysuorastakin näkökulmasta samalla kun he kilpailevat joko toinen toisiaan tai kelloa vastaan pulmapelityyppisessä ympäristössä.
InMomentum antaa pelaajille mahdollisuuden tutkia visuaalisesti ainutlaatuista maailmaa, jossa esineillä ei ole yksityiskohtia ja näkökyvyn virikkeenä toimivat käytetyt värit ja muodot. Pelin tyyli liittää tiiviisti yhteen pelaajan ja kuvallisen materiaalin luoden erittäin harvinaislaatuisen kokemuksen.
Avainominaisuudet:
Pelitilat: Vapaa liikkuminen & Aikahaaste yksinpelaajalle
Moninpelaajilla Lisävoimakilpailu & Kilpailu - Mittele taitojasi ystäviesi kanssa!
12 tasoa, jotka voidaan ratkaista monella eri tavalla
Jokaisella kartalla ja pelitilalla 4 vaikeustasoa
Löydä ja käytä tasomuuttujia ja lisävoimaa saadaksesi lisää vauhtia!
Saavutuksia, joilla voit kehuskella ystävillesi
Parhaat tulokset verkossa - Voit olla maailman paras!
Peliä pyörittää Unreal® Engine 3 -moottori
Järjestelmävaatimukset
OS: Windows XP, Vista, 7
Processor: Intel or AMD Single-Core Processor (2,5 GHz)
Memory: 2 GB
Hard Disk Space: 1 GB
Video Card: ATI X1900 or nVidia 8800 GTX with 512 MB RAM
DirectX®: 9.0c
Sound: Direct X compatible
© 2011 Digital Arrow. All rights reserved. Licensed exclusively to White Rabbit Interactive OG, Austria. Epic, Epic Games, Unreal, Unreal Development Kit, UDK, Unreal Engine and UE3 are trademarks or registered trademarks of Epic Games, Inc. in the United States of America and elsewhere. All other trademarks are the property of their respective owners
Hyödylliset arvostelut