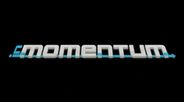 A minimalistic sci-fi platform racing game that challenges the players to think in both horizontal and vertical perspectives.
Data di rilascio: 31 Ott 2011
Guarda video HD
Informazioni sul gioco
InMomentum è un minimalistico platform di gare in ambientazione sci-fi che sfida i giocatori a pensare sia orizzontalmente che verticalmente mentre gareggiano tra di loro o contro il tempo in un puzzle.
InMomentum dà ai giocatori la possibilità di esplorare un mondo visualmente unico con i dettagli degli oggetti minimali e un focus speciale sullo stimolo visuale con l'uso di colori e forme. Lo stile di gioco crea un forte legame tra il giocatore e le visuali, perciò fornisce un'originale esperienza di gioco.
CARATTERISTICHE PRINCIPALI:
Modalità di gioco: Gara Libera & Prova a Tempo per il Giocatore Singolo
Modalità Multiplayer Powerup e Gara classica – Competi con i tuoi amici!
12 Livelli che possono essere risolti in molti modi diversi
4 modalità di difficoltà per ogni mappa e modalità di gioco
Scopri e usa i modificatori di livello e i power-ups per ottenere più velocità!
Tanti Obiettivi con cui vantarti con i tuoi amici
Classifica Online con i migliori punteggi - Diventate i primi nel ranking mondiale!
Gioco sviluppato con Unreal® Engine 3
Requisiti di sistema
OS: Windows XP, Vista, 7
Processor: Intel or AMD Single-Core Processor (2,5 GHz)
Memory: 2 GB
Hard Disk Space: 1 GB
Video Card: ATI X1900 or nVidia 8800 GTX with 512 MB RAM
DirectX®: 9.0c
Sound: Direct X compatible
© 2011 Digital Arrow. All rights reserved. Licensed exclusively to White Rabbit Interactive OG, Austria. Epic, Epic Games, Unreal, Unreal Development Kit, UDK, Unreal Engine and UE3 are trademarks or registered trademarks of Epic Games, Inc. in the United States of America and elsewhere. All other trademarks are the property of their respective owners
Recensioni utili dai clienti