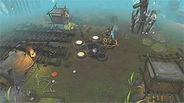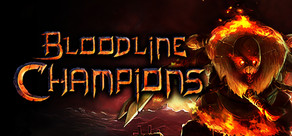 All new Beginner and Supreme Packs to help you jump into the world of Bloodline Champions!
Utgivningsdatum: 28 Okt 2011
Se HD-film
Spela Bloodline Champions
Nedladdningsbart innehåll för detta spelet
Om spelet
Engage in the most intense and fast paced player vs player action as you take control over one of several different bloodlines, each with their own unique weapons and abilities.
Free to play and critically acclaimed, Bloodline Champions is a next generation online multiplayer arena game where skill and team play is the most important factor to win. Every ability requires aiming and can be avoided by enemy players. Join the fight today and experience the unique combination of a top down shooter and a fast paced fighting game together with a healthy amount of RPG elements.
Key features:
Experience intense, adrenaline-fueled multiplayer battles with thousands of other players.

Choose your character from more than twenty bloodlines, each with their own abilities and specialties. From the fire-wielding Igniter to the elusive Ranid Assassin, each offers a unique experience!

Earn experience and rise in level to unlock upgrades that will let you customize your bloodline according to your play style!

Direct controls, cursor-based aiming, focused characters and an easy-to-learn interface allow you to enjoy Bloodline Champions just minutes into your first battle!

Thanks to a robust matchmaking system you will be off onto the fields of battle immediately after joining. Play up to five versus five battles, either with strangers automatically matched to your level or with a team of your best friends!
Short and intense battles, focus on player skill, and an elaborate stat-tracking system makes Bloodline Champions perfect for competitive gaming.

Vibrant graphics, a unique art style and a superb sound design brings the world of Bloodline Champions to life as you keep yourself busy with dealing out death and destruction.
Systemkrav
Operativsystem:Windows® XP Service Pack 3, Vista, eller 7

Processor: Intel® Pentium® IV 3.0 GHz (eller AMD-motsvarighet)

Minne: 1GB RAM på Windows XP, 2GB RAM på Windows Vista/7

Hårddiskutrymme: 1GB hårddiskutrymme

Grafik: NVidia- eller AMD/ATI-grafikkort med stöd för 128MB RAM och för Shader Model 3 (GeForce 6000-serien eller ATI HD2000-serien)

Ljud: DirectX-kompatibelt ljudkort

DirectX®: DirectX® 9.0c

Internet: Höghastighetsinternet (DSL eller bättre) krävs
Stunlock Studios, all rights reserved, Copyright 2009-2011 ©.
Hjälpsamma kundrecensioner