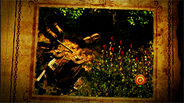 Streifen Sie durch die Wälder von Sherwood, begegnen Sie Angesicht zu Angesicht königlichen Häscher und kämpfen Sie gegen Prinz Johns Truppen in diesem Abenteuer als Edelmann Robin Hood.
Veröffentlichung: 1 Nov. 2002
HD-Video ansehen
Reviews
"Dieses Spiel hat alles: Üppige Umgebungen lassen Sie eine perfekte Atmosphäre des mittelalterlichen England miterleben und zusammen mit den ausgezeichnet animierten Charakteren werden Sie Teil von Robin Hoods Abenteuern."
87% – ActionTrip
"…ein fesselndes Spiel, das alle Fans des Strategiegenres für eine Weile in seinen Bann ziehen wird."
87% – Gamespy
"Robin Hood ist ein unterhaltsames Spiel während einer spannenden, historischen Periode und bietet Ihnen solide taktische Gefechte und wunderschöne Animationen."
85% – GameZone
Über das Spiel
England im Jahre 1190 – Richard Löwenherz wird gefangen gehalten und sein Bruder Prinz John regiert über die einfachen Bauern mit eiserner Hand und die schiere Größe seiner Armee zwingt sie dazu ihm zu gehorchen. Nur ein Mann kann sich gegen den Unterdrücker wehren, unterstützt von einer kleiner Bande mutiger und loyaler Anhänger. Sein Name ist Robin Hood.
Ziehen Sie durch den dichten Wald von Sherwood, stellen Sie sich Angesicht zu Angesicht königlichen Widersachern und bekämpfen Sie Prinz Johns Truppen, während Sie die Rolle des legendären Nobelmanns Robin Hood übernehmen. Verbünden Sie sich mit Little John und dem Rest der Merry Men, um in diesem Stealth-Echtzeitstrategiespiel um den Thron des wahren Königs zu kämpfen.
Besondere Eigenschaften:
Nicht-lineare Kampagne mit über 30 verschiedenen Missionen

Missionstypen von Raub und Infiltrieren zum Stürmen von Burgen und Hinterhalten

Kombiniert Action und Abenteuer mit taktischen Stealth-Elementen

Innovatives Kampfsystem, interagieren Sie mit der Maus während Kämpfen um auf spezielle Kampffähigkeiten zuzugreifen

Spielen Sie als Robin Hood, Little John, Friar Tuck oder sogar Maid Marian, insgesamt neun Charaktere, alle mit besonderen Fähigkeiten und Attributen

Spektakuläre Grafik mit realistischen Wetterbedingungen wie Tag, Nacht und Nebel

Entdecken Sie historische Orte; Sherwood Forest, Nottingham Castle, York und viele mehr
Systemvoraussetzungen
Betriebssystem: Windows® XP / Vista™ / Windows® 7

Prozessor: 1,0 GHz CPU

Speicher: 512 MB

Festplatte: 1 GB

Grafik: Grafikkarte mit 64 MB Speicher

Sound: Soundkarte mit DirectX 9.0c Unterstützung

DirectX®: 9.0c
Unterstützt keine NVIDIA GTX 580, GTX 260 oder GTS 250 Grafikkarten.
2011 © Meridian4. All rights reserved. Robin Hood – The Legend of Sherwood is a trademark of Spellbound and Anuman. All rights reserved. All other trademarks and copyrights are the properties of their respective owners.
Hilfreiche Kundenreviews