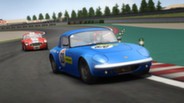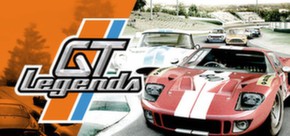 Das goldene Zeitalter des Motorsports ist zurückgekehrt. Erleben Sie eine der weltweit spannendsten Rennserien mit GT...
Veröffentlichung: 26 Sep. 2005
HD-Video ansehen
Pakete, die dieses Spiel enthalten
SimBin Mega Bundle kaufen
Enthält 11 Artikel: RACE - The WTCC Game, RACE: Caterham Expansion, RACE 07, RACE 07: Andy Priaulx Crowne Plaza Raceway (Free DLC), GTR Evolution Expansion Pack for RACE 07, STCC - The Game 1 - Expansion Pack for RACE 07, RACE On, RACE Injection, GTR - FIA GT Racing Game, GT Legends, GTR 2 FIA GT Racing Game
Über das Spiel
Return to the Days Of Thunder
The golden age of motor sports has returned. Experience one of the world's most exciting racing series in GT LEGENDS, including the legendary touring cars of the 60′s and 70′s. Collect more then 90 original FIA GTC-TC team vehicles and demonstrate your driving skill on real European racetracks.
GT Legends was announced summer 2005 and presented to media with a response that was overwhelming. The only concern expressed by the media present at the time was that they were previously blown away by GTR, and now they wanted to rate GT Legends even higher!
GT Legends keeps the authentic driving experience from GTR and takes the game play to a new level with a career mode. Enjoy the historic GT cars with vehicles like Ford Mustang, Shelby Cobra, Corvette, Jaguar, Lotus, TVR and other goodies from the 60's and 70's.
Key Features
Original Tracks: Over 25 variations of real tracks like Imola, Monza, Donington and Mondello Park
5 Difficulty Levels: Ranging from the easy beginner mode to the ultra realistic simulation mode
Career Mode: Win numerous cups and buy your dream car in this challenging mode
Pure Realism: Experience an unequalled level of realism in cooperation with the FIA GTC-TC teams, incl. pit stops and car setups
Real Sounds: Completely authentic sounds recorded from the actual FIA racing cars
Multiplayer Mode: Impress your friends with rare unlockable cars and challenge up to 15 opponents online
Systemvoraussetzungen
Minimum:

OS:Microsoft Windows XP/Vista/Seven
Processor:1.3 GHz Intel Pentium III or AMD
Memory:512 MB RAM
Graphics:DX8.1 comp. video card/64 MB
DirectX®:8.1
Hard Drive:3 GB HD space
Sound:DX8.1 comp. sound card
Recommended:

Processor:2 GHz Intel Pentium IV or AMD
Memory:1 GB RAM
Graphics:DX9.0c comp. video card/256 MB
DirectX®:9.0c
Hard Drive:3 GB HD space
Sound:DX9.0 comp. sound card
GT Legends © 2012 SIMBIN STUDIOS AB. Developed by SIMBIN STUDIOS AB. Published by SIMBIN STUDIOS AB. All rights reserved. Under the official license of FIA-GTC-TC Secretariat Germany. All other trademarks are property of their respective owners.
Hilfreiche Kundenreviews