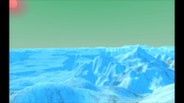 RODINA is an immersive space exploration game with allows players to seamlessly travel across an entire, full-scale solar system. Seamless means your character can travel anywhere - in space, on planets, and in your ship - with no loading screens!
Release Date: Jul 28, 2014
Watch HD video
Early Access Game
Get instant access and start playing; get involved with this game as it develops.
Note: This Early Access game may or may not change significantly over the course of development. If you are not excited to play this game in its current state, then you may want to wait until the game progresses further in development. Learn more
What the developers have to say:
Why Early Access?
"I consider Rodina to be in "ongoing development". This means that I will keep adding new features and game content as time goes on.

I personally do not favor the concept of "Early Access", as it implies that Rodina has a definite release date with a target feature set. This is not the case- Rodina's development is more reminiscent of games like Minecraft and Dwarf Fortress, where you could imagine features being added forever, and designations like "Released" and "Beta" are entirely arbitrary.

Although I am super proud of it, Rodina is in Early Access because I don't believe that the game has enough gameplay features to justify selling it to people expecting a full, polished game. Once the game is ready, it will be taken out of Early Access."
How long will this game be in Early Access?
"I will wait until Rodina has significantly more character gameplay - bases to invade, the ability to board enemy ships, NPCs to interact with - before taking the game out of Early Access. This is a bit of a judgement call, since Rodina isn't intended to have a traditional release, but more gameplay is a base requirement for passing that milestone."
How is the full version planned to differ from the Early Access version?
"I plan on adding boarding actions, NPCs, and settlements to the game. Right now the only interior you can enter is your own ship. The big mid-term goal will be adding other locations, and NPCs to interact / fight with.

Over the long run, I aim towards making Rodina a "Daggerfall in Space"."
What is the current state of the Early Access version?
"Rodina is currently a "full game" in the sense that it is meant to be played from start to finish, and that there are minimal bugs. You can explore the entire solar system, fight with hundreds of procedurally-generated groups of enemies, and investigate dozens of journals and books.

However, there isn't currently enough content or gameplay. That's what I'm working on right now!"
Will the game be priced differently during and after Early Access?
"If Rodina really improves, I may increase the price as time goes on."
How are you planning on involving the Community in your development process?
"The community is very important to me. In the past, customers have been given the option to vote on what I work on next. In adapting my system to use Steam, I can't guarantee that I will continue that scheme, but I will continue to listen very seriously to community input.

The thing about Rodina is that there are hundreds of possible features, and I'm excited about all of them. The community is very important in helping me figure out which direction to move in next." Read more
Downloadable Content For This Game
September 21
Welp, a day late! I know that several of you were waiting with bated breath for this update, so I'm terribly sorry to leave you all hanging.

But now, Rodina 1.1.3: Blowing the Airlock is available on the Beta branch in Steam! To access, go to Steam Library -> Rodina -> Properties -> BETAS tab and choose "Beta" from the dropdown list. It may say "1.1.2" but don't worry, that's just because your Steam client doesn't know about the new name.


Blowing the Airlock
This build adds a brand-new feature to Rodina:
atmospheric simulation
. In this system, every room on your ship, and every location out in space, has an associated atmospheric density. Opening all of the doors on your ship to and draining the atmosphere can be a quick way to extinguish a whole fire, but it might also result in
explosive decompression
and throw you out into the void!
It's not hopeless out in space, however, as you can use your new
Jetpack
to fly back in the ship. To activate the jetpack, simply try to hit jump while you are already in the air.
This build also contains some new options for improving performance on low-spec machines, some optimizations to improve AI performance, and it removes the Steam wrapper which was causing problems for a large handful of customers.
Please try the build and post your feedback!.
Especially let me know if you have NEW problems
, so I can address these before moving making this build fully live!
Thanks to everyone for your patience! There will be more news coming soon!
11 comments
Read more
September 3
Hi Folks! It's been a while since the last update so I thought I'd fill you guys in on what to expect next and when.

Many of you know that this next update will be about Blowing the Airlock. This update will add atmosphere pressure simulation to the game, so you can open all the doors and the airlock of your ship to stop fires. But be careful - cause when the oxygen explosively decompresses, you might fly out the airlock too!

Lately I have been crunching to get this next update out. I have a little trip scheduled Sept 7th - 13th: I am visiting my family on the East Coast, so I wanted to finish up before I left.

Unfortunately, last night I got sick. And frankly I was pushing it already. So the update will come out the week I get back: Sept 14th - 20th. I'm a little bummed, but now I can take some vacation time to add some extra polish to this update, so it's not all bad :)


Going Forward
This next update will include some other little surprises as well. Rodina players will find a new way to move around the world. Also, those of you who have referenced a
certain scene from Wall-E
will find satisfaction. And there will be some new options to improve performance for people experiencing lag when they first arrive at a planet.
Finally, this update will pave the way going forward. I've come up with a flexible roadmap (which I will share at some point) for how I'm going to get to the point where players can blow the airlock on an
enemy ship and run in guns blazing
. Improving the interior system is a big step in that process!
As always, thanks so much for your enthusiasm, patience, and general support for my game!
37 comments
Read more
About the Game
RODINA
is an immersive space exploration game with allows players to
seamlessly
travel across an entire, full-scale solar system.
Seamless means your character can travel anywhere
- in space, on planets, and in your ship - with
no loading screens
!
Walk
around your space ship, or anywhere on full-size planet landscapes.
Fly
through a planet's atmosphere to its surface, or out into deep space.
Destroy
the alien swarm in thrilling dogfights, and learn the secrets of the demise of the Vanguard Colony Ship and the role of its mothership-
Rodina
.
Rodina is in continuous development! Please try the free demo before buying!
Rodina is made mostly by one solitary, sleep-deprived developer - a 10-year veteran of the games industry who previously worked at
Bethesda Softworks
on
Oblivion
and
Fallout 3
. You can always contact me at brendan@elliptic-games.com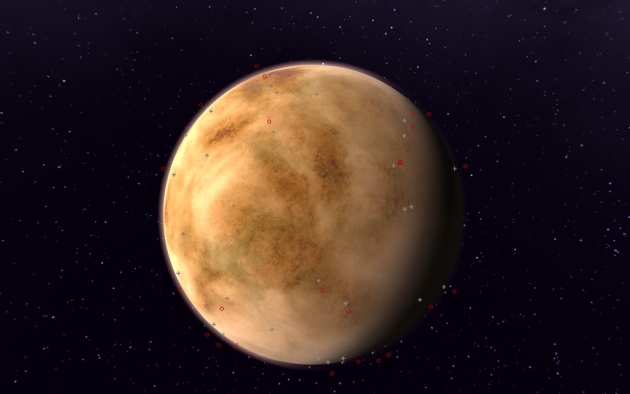 Current Features:
Full-scale, procedural solar system
4 full-size planets, 50 randomized major asteroids, something like 45,000 minor asteroids, and one enormous star!

Seamless planet landings
Fly straight down to a planet surface from orbit, get out, and walk around

Combat with alien ships
Several different alien ship types, and 5 different weapon types, including heat-seeking missiles

Customizable ship interiors
Easily personalize your ship's layout and share your design with other players

A Story and Background fiction
As told through books, emails, and logs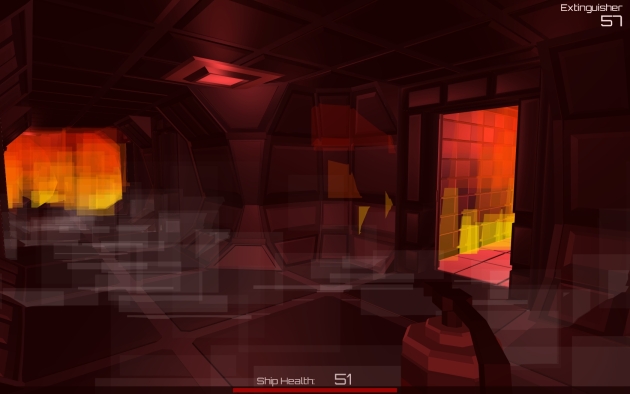 Future Vision:
Over time, I intend to work on Rodina towards the direction of
"Daggerfall in Space"
- a seamless procedurally-generated space RPG on a massive scale.
Frankly, this is crazy! I can't make any promises about where Rodina will go or how long it will take, but I
can
promise to keep working on Rodina for as long as I'm able to. I'm committed to making Rodina great, and I hope that what's already released shows that I'm capable of delivering something
different, vital, and fun
.
Please
try the demo
, and if you like what you see and pick up the full game, all your money will go towards Rodina's future development!
System Requirements
Minimum:


OS: Vista, 7, or 8

Processor: Dual Core

Memory: 2 GB RAM

Graphics: Dedicated GPU with 512MB Memory

DirectX: Version 10

Hard Drive: 300 MB available space

Additional Notes: Some users have reported problems with Intel cards. Please try the demo before buying Rodina!
Recommended:


OS: Vista, 7, or 8

Processor: Quad Core

Memory: 2 GB RAM

Graphics: Dedicated GPU with 1024MB Memory

DirectX: Version 10

Hard Drive: 300 MB available space
RODINA® is a registered trademark of Elliptic Games LLC. All content copyright Elliptic Games.
Helpful customer reviews
Title:
Rodina
Genre:
Action
,
Indie
,
Early Access
Developer:
Elliptic Games
Publisher:
Elliptic Games
Release Date:
Jul 28, 2014
Languages:
| | Interface | Full audio | Subtitles |
| --- | --- | --- | --- |
| English | | | |