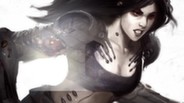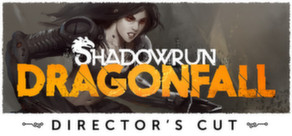 Harebrained Schemes' biggest Shadowrun game to date, and the definitive Shadowrun RPG experience available on PC. Now a standalone title with tons of new content & improvements!
Release Date: Sep 18, 2014
Watch HD video
September 18
Release 2.0.3 contains a variety of Shadowrun Dragonfall - Directors Cut campaign fixes and general system improvements. If you are encountering any campaign issues in Dragonfall, please update to build 2.0.3 immediately. (To update, restart Steam and then allow Shadowrun Returns to fully verify and download the new build.)

If you are experiencing a campaign-related issue, you may also need to restart your current scene (select "Restart Level" from the PDA) or rewind (select "Rewind" from the PDA save screen, then select a previous level) to before you encountered the issue in order to resolve the issue.

TROUBLESHOOTING & REPORTING BUGS:
If you are experiencing technical issues with Shadowrun Dragonfall - Directors Cut, please see this post: http://steamcommunity.com/app/300550/discussions/0/613936673325233747/

----------------------------------------------------------------------------------
Bug Fixes
Removed a non-functional selection from the Options Menu.

Fixed an issue that caused the Difficulty scaling to be applied multiple times after loading a mid-mission save.
Bug Fixes: Dragonfall Campaign
Resolved a potential play-blocker that occurred after completing The Harfeld Manor Run.

Resolved a potential play-blocker if the player accepted Glory's companion mission leading up to the end of the game.
Known Issues
4 comments
Read more
September 18
Shadowrun: Dragonfall - Director's Cut (our bigger, better and STAND ALONE release of Dragonfall) is now available!

For all of you existing Dragonfall DLC owners and Shadowrun Returns Backers, the Director's Cut should now automagically* be present in your Steam, GoG or Humble library. You've been great supporters to our small studio and you've already bought the game once - we didn't think you should have to buy it a second time. So here's the latest and greatest version of the game for free. You guys rock!

Only one small request in return: If you like the game, please tell all your RPG-playing friends about it! And share the trailer! This is our biggest Shadowrun game yet, and we think that makes it the definitive Shadowrun RPG experience on PCs. It's the perfect opportunity for existing fans and newcomers alike to get in on the action. The Director's Cut (Windows/Mac/Linux) is available on Steam for $14.99.

Lastly, since I have a public platform for it right now: A HUGE, huge thank you to the rest of the Shadowrun dev team here, both past and present. I know each one of you has put a ton of passion, time, and talent into this game and it's really paid off. I've never been more proud of our work, and of our contribution to the world of Shadowrun. And... we've said it before but I'll say it again: Thank YOU, backers and fans, for your continued and constructive feedback, for always helping us get the word out, and for making the last two years of Shadowrun development possible. It's been an amazing experience and a wild ride.

-- Mike "The Director" McCain


*Steam: The Director's Cut will automatically appear if you've redeemed your Steam Key for the DLC version of Dragonfall (since this is the only way that Steam knows you own the game). If you haven't redeemed your key yet, don't worry - when you do redeem it, the Director's Cut should also appear. Your copy of the DLC version of Dragonfall will not be removed, it will continue to be downloadable and playable. If you are a Backer and still need your key, please email us at info@hbs-studios.com.


For any other questions, hit up the Steam forums or shoot us an email at info@hbs-studios.com.
32 comments
Read more
Reviews
"One of the most memorable and complex RPG stories of the decade."
81 – PC Gamer

"In many ways, Dragonfall is a more complete and sophisticated version of last year's Shadowrun Returns. The new campaign setting is utterly compelling, the writing is some of the industry's finest with astounding prose and character development and the added content simply equates to an experience that is only rivaled by the genre's best."
4.5/5 – Hardcore Gamer

"Dragonfall's a big improvement on Shadowrun Returns [...] and it pulls off the smart trick of being both a superior starting point and a more satisfying follow-up."
Rock, Paper, Shotgun

Dragonfall Steam Workshop


With the Shadowrun Editor, everyone is empowered to create and share their own stories and campaigns with the Steam Workshop community. This version of the Shadowrun Editor puts all assets from Shadowrun: Dragonfall - Director's Cut as well as from Shadowrun Returns at creator's fingertips. No advanced coding or art skills are required to create content using the Shadowrun Editor. Please note that Dragonfall Steam Workshop content is not compatible with our previous title, Shadowrun Returns.
About the Game
Shadowrun: Dragonfall - Director's Cut
is a standalone release of Harebrained Schemes' critically-acclaimed
Dragonfall
campaign, which first premiered as a major expansion for
Shadowrun Returns
. The Director's Cut adds a host of new content and enhancements to the original game: 5 all-new missions, alternate endings, new music, a redesigned interface, team customization options, a revamped combat system, and more - making it the definitive version of this one-of-a-kind cyberpunk RPG experience.
NOTE: The
Director's Cut
is free to existing owners of the
Dragonfall
expansion for
Shadowrun Returns
. It will be automatically added to your Steam Library when the game is released.
Man Meets Magic & Machine
In 2012, magic returned to our world, awakening powerful creatures of myth and legend. Among them was the Great Dragon Feuerschwinge, who emerged without warning from the mountains of Germany, unleashing fire, death, and untold destruction across the countryside. It took German forces nearly four months to finally shoot her down - and when they did, their victory became known as The Dragonfall.
It's 42 years later - 2054 - and the world has changed. Unchecked advances in technology have blurred the line between man and machine. Elves and trolls walk among us, ruthless corporations bleed the world dry, and Feuerschwinge's reign of terror is just a distant memory. Germany is splintered - a stable anarchy known as the "Flux State" controls the city of Berlin. It's a place where power is ephemeral, almost anything goes, and the right connections can be the difference between success and starvation. For you and your team of battle-scarred shadowrunners, there's no better place to earn a quick payday.
Now, a new threat is rising, one that could mean untold chaos and devastation. One that soon has you and your team caught on the wrong side of a deadly conspiracy. The only clue: whispers of the Dragonfall. Rumors that the Great Dragon Feuerschwinge may still be alive, waiting for the right moment to return…
Shadowrun: Dragonfall - Director's Cut Features
A Classic, Story-Driven cRPG:
See why PC Gamer hailed
Dragonfall
as "one of the most memorable and complex RPG stories of the decade."
Dragonfall
hearkens back to the golden age of computer RPG's with a novel-like branching narrative full of sharp prose and deep character development. Immerse yourself in a smart, 20+ hour campaign with a diverse cast of all-too-human characters.
A One-of-a-Kind Cyberpunk Setting:
Experience the unique "Tech meets Magic" dystopian future of Shadowrun, a fan-favorite game setting now celebrating it's 25th anniversary.
Shadowrun: Dragonfall - Director's Cut
is the perfect entry point to the setting for those with no prior Shadowrun experience, while providing plenty of classic Shadowrun characters and tech for veteran players to sink their teeth into.
Command Your Team:
Lead a small team of shadowrunners - each with their own outlook, motivations, and backstory. The members of your team are designed to play contrasting roles during missions, and each has a distinct set of skills, abilities, strengths, and weaknesses. But it's not all about the mission - each team member also has challenges to face in their own lives, which you can choose to brush aside or play an important part in.
Gripping, Turn-Based Tactical Combat:
When you're running the shadows, every turn matters. Choose your actions wisely - move to better cover, charge into melee, or lob a fireball into a crowd of enemies. With over 200 weapons and spells at your disposal, every turn is filled with meaningful choices.
Skill-Based Character Progression:
Choose a starting character archetype and build from there! Street Samurai and Physical Adepts use advanced combat skills to dominate the battlefield, Shamans and Mages summon powerful allies and cast deadly spells, while Riggers and Deckers provide critical technological support, projecting their consciousness directly into drones and computer systems. Shadowrun: Dragonfall's classless skill system allows you to grow your character in any direction you choose.
New in the Director's Cut
Standalone:
Due to popular demand,
Dragonfall
is now a completely standalone title!
Five All-New Missions:
The
Director's Cut
features five all-new original missions, including three related directly to the personal stories of your team members. These missions take you to previously-unseen locales - both within the Flux State and beyond - where you'll have to face challenging enemies and make tough choices in order to help your team members prevail.
Revamped Combat System:
The
Dragonfall
combat system has received a major overhaul. An all-new armor system adds another tactical layer to the experience, while refined cover and damage mechanics emphasize the importance of battlefield positioning. Complementing these improvements is an upgraded AI system which reacts more intelligently and accurately to your actions.
Redesigned Interface:
The
Dragonfall
in-game interface has also been rebuilt. Spells, items and abilities are now much easier to access, while improved combat feedback allows you to fully understand the tactical situation in any given encounter.
Customize Your Team:
Guide your team members as they progress in each of their unique roles, choosing between different focus options to grant them new items and abilities. In addition, if you don't like a team member's default spell, item or weapon loadout, you can now customize what they bring on each mission.
Ten New Pieces of Original Music:
Fan-favorite composer Jon Everist brings ten new tracks of moody cyberpunk music to the
Dragonfall
experience, including compositions based on the stories of individual members of your team.
The Complete Dragonfall Soundtrack:
As a free bonus, the
Director's Cut
includes the entire soundtracks from both
Dragonfall
AND our previous title,
Shadowrun Returns
. This also includes the brand new tracks exclusive to the
Director's Cut
. Featuring music from the composers of the classic Shadowrun SEGA and SNES games, this exciting cyberpunk soundtrack pays homage to the past with a modern sentiment.
And Much More:
Steam Trading Cards - collect your favorite Dragonfall characters
All-new alternate endings to the main campaign
Enhanced visual effects including splatter and dismemberment, improved animations, and optional post-processing effects
New bioware augmentations provide an extra edge on the battlefield… if you've got the nuyen
A variety of new items, cyberware & spells
Additional player customization options
Expanded character development for several side characters
Writing and design tweaks and polish throughout!
PC System Requirements
Minimum:


OS: Windows XP SP3/Vista/Windows 7

Processor: x86-compatible 1.4GHz or faster processor

Memory: 2 GB RAM

Graphics: DirectX compatible 3D graphics card with at least 256MB of addressable memory

DirectX: Version 9.0

Hard Drive: 2 GB available space
Mac System Requirements
Minimum:


OS: OSX 10.6

Processor: Intel-based Macs only (x86-compatible, 1.4GHz or better)

Memory: 2 GB RAM

Graphics: Modern 3D graphics card with at least 256MB of addressable memory

Hard Drive: 2 GB available space
Linux System Requirements
Minimum:


Processor: x86-compatible 1.4GHz or faster processor

Memory: 2 GB RAM

Graphics: Modern 3D graphics card with at least 256MB of addressable memory

Hard Drive: 2 GB available space
© 2014 Harebrained Holdings, Inc. All Rights Reserved. Shadowrun is a trademark of Microsoft.
Helpful customer reviews