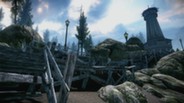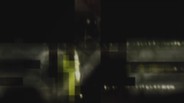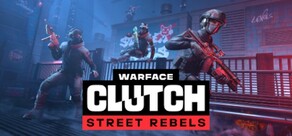 Warface offers an intense Co-op experience with daily new content, in which players can master unique teamwork moves and gameplay styles. They can also engage in fast-paced or tactical action in Versus modes such as Team Death Match or Plant The Bomb.
Release Date: Jul 1, 2014
Watch all 4 trailers
August 19th, 2014

With the last two updates, the troops of Warface and Blackwood have already acquainted themselves with the new battlegrounds of The Silver State of Nevada, but now it's time to check in at the Paradise Motel! It has all the amenities you would expect, like cable TV, aircon, phone and a pool. The only downside is you are moving in next door to your archenemy. So not surprisingly the motel and its parking lot and nearby gas station are quickly transformed into an explosive Team Deathmatch arena, with the motel in the middle itself adding a nice verticality to the map.

Included in tomorrow's update are some of the first steps being taken to align Warface, as mentioned in the latest statement.

Crowns

Crown weapons and items are the most desirable pieces of equipment that you can lay your hands on in Warface, but we know that it can be hard to get your hands on them and try them out for yourself. As a result we have reduced the prices on Crown items and also changed the rental duration from 14 days to one and seven days. As part of the changes for more accessible weapons and items, the Crown Random Boxes have been removed from the game. All of the various Crown items are now available on an individual basis. The non-Crown permanent items that were previously included in these boxes are available in the normal Random Boxes. The other weapons will be reintroduced at a later time.

To balance these changes we have slightly reduced the Crown rewards of the Co-Op missions. With the new prices and rewards you should be able to obtain items like the "Crown Vest" after four days when you earn 75% of all possible crowns over four days.

We also want to give you more options on how to spend your crowns, so we are adding six new crown weapons to the shop:

CCR Crown


New Price 1 day: 1100 Crowns

New Price 7 days: 4400 Crowns

LMG240 Crown


New Price 1 day: 1100 Crowns

New Price 7 days: 4400 Crowns

PEG Bullpup Crown


New Price 1 day: 1100 Crowns

New Price 7 days: 4400 Crowns

Vec. 5 Crown


New Price 1 day: 1100 Crowns

New Price 7 days: 4400 Crowns

Karkom SMG Crown


New Price 1 day: 1100 Crowns

New Price 7 days: 4400 Crowns

MD9 Crown


New Price 1 day: 700 Crowns

New Price 7 days: 2700 Crowns
Reduced Crown Prices
Item
New Price
1 Days
New Price
7 Days
EXAR-H Crown
1100 Crowns
4400 Crowns
PHS-12 Crown
900 Crowns
3300 Crowns
GU1 Crown
900 Crowns
3300 Crowns
BT50 Crown
1100 Crowns
4400 Crowns
Eagle Eye Crown
700 Crowns
2700 Crowns
Crown Helmet
300 Crowns
1100 Crowns
Crown Vest
700 Crowns
2700 Crowns
Crown Gloves
200 Crowns
700 Crowns
Crown Boots
400 Crowns
1400 Crowns
Warface Dollars
Player feedback highlighted that the WF$ rewards that players focusing on Versus matches received were impacting their ability to repair weapons and gear. To correct this we will increase the WF$ rewards for Versus matches. This change will make it far easier for those who prefer playing Versus to maintain their armory.
New users to the game will also be interested to know that we have added a small increase in WF$ for the Co-op initiation mission.
One necessary part of our changes to bring more alignment between our different versions of Warface and to balance the reward changes to the Versus mode for the overall game economy, is to decrease the amount of WF$ rewards for the Co-op Skilled, Hardcore and Tower Raid missions. This is also part of our preparations for the next update where we will be making many alterations to the in-game shop in terms of the weapons and items available including their WF$ pricing. We will also continue in our efforts to run regular events such as "Double XP" so that players can gain more than the average amount of WF$.
Tower Raid Access Coins
Tower Raid is a tough mission to complete and sometimes you want to do "just one more", because you are sure this is the one where you will reach the top. To give you this option you will now be able to buy one (25 Kredits) or five (90 Kredits) Access Coins in the shop.
Maintenance Period
To implement the changes some server maintenance is required and will take place during the following times:
EU: Wednesday August 20th 09:00AM CEST - Wednesday August 20th 11:00AM CEST
NA: Wednesday August 20th 03:00AM EDT - Wednesday August 20th 05:00AM EDT
More details about all mentioned and further changes can be found in the
patch notes
.
10 comments
Read more
August 19th, 2014

Hi all,

For those of you who don't know me, my name is Gavin and I am a Publishing Producer for Warface PC in the West.

Two months on from my previous letter in the latter half of May – a lot has happened and we have been restructuring our internal processes so that we can operate more effectively.

Such a process naturally comes with challenges and causes a ripple effect across certain areas of development. One example is taking time from the team to participate in our planned development diaries.

We are always listening and we are aware of areas where we can strengthen, such as hackers in the game and this is one of our biggest challenges to overcome. The anti-cheat team had been impacted by recent changes so as a temporary solution – we have added the much requested majority vote-kick feature. When you have 6 or more players on a team, the 60/40 rule comes into effect.

Quick Development Update

The first Nevada Team Deathmatch map "Trailer Park" went live on July 31st – a little later than originally planned in order to make the new environment the best it could be. I hope you're enjoying it so far along with "Mine". Keep the comments coming!

We've been excited to see our user base grow following the release of Warface on Steam, and on that front we also recently added Trading Cards and retroactive Achievements.

The lag improvements I spoke of last time were partially applied to the game so we could first see the results. The changes will be fully applied as soon as possible. To keep expectations in check, while this is an improvement – some users may still encounter some latency. Rest assured that it remains a high priority for us along with anti-cheat.

Pesky Bugs

One issue that is "bugging" me and you is the Brazilian Cup smoke grenades in Co-op, where they do not respawn after reaching a checkpoint. We've not yet fixed the problem but we know how important they can be when in missions. So we've decided that we will be compensating all users who have purchased these grenades in-game with the yellow smoke grenade for a rental period of at least 2 months*. We are aware that this is only one of your main concerns based on the reports we've received. We are changing our tools and ways internally so that we can debug these pesky bugs better than before!

Warface Hub

Those of you who follow me on Twitter may have seen the teaser images of the Hub. We will be posting articles closer to release that will go into full detail but for the mean time here is a taster…


Dedicated forums

Account management – uses your existing GFACE account

Discussion section on articles

Responsive design
Upcoming
The items I had communicated previously are still in progress but may be a bit behind schedule as we prioritize certain areas of development. The buildup will start closer to each items release.
We have many configuration changes upcoming as part of our efforts to align the different versions of Warface so that we have better synergy across all regions. I hope these changes will be well received and, as with any changes to the game, we want to maintain a dialogue during this transition and the WF Hub will help with this.
Lastly – I want to say thanks to the passionate community members that continue to send feedback. It is valued and you can continue to do so via the usual channels on GFACE, Facebook and Twitter or you can message me directly @gavlam88.
Gavin Lammin
*While the tri-colored World Cup grenade works fine (and looks awesome) on the battlefields of Versus mode, there are issues with it not respawing at mission checkpoints in Co-op. These grenades make a difference in Warface's arsenal against Blackwood, so here is what we are going to do: Everybody who owned the World Cup smoke grenade at one point in time will receive a minimum of two months for the yellow smoke grenade (Smoke Grenade III). Additionally if you still have the World Cup smoke grenade, we will match the time for this as well and give you the yellow smoke grenade for the same amount of time on top. This means for example, that if you owned the World Cup smoke grenade from the beginning and you still have it for 3 more months - you will have 5 months of the yellow smoke grenade and if you already own the yellow smoke grenade, this 5 month period will be added on top of whatever amount of time is currently left for those grenades. We are planning to implement it this week.
4 comments
Read more
About the Game
About Warface
Hit the front line in Warface – a free-to-play first person shooter that offers new multiplayer missions every day.
In Co-op mode, play the part of a Rifleman, Sniper, Engineer or Medic, and master the unique skills of each class to help your team to victory. Daily new missions mean you'll always have a fresh challenge to face and new rewards to unlock – regardless of whether you tackle Regular, Skilled or Hardcore campaigns.
Versus matches see teams of up to eight players battling it out in stacks of competitive modes. Jump into "Team Deathmatch", "Free for All", "Plant the Bomb", "Storm", "Destruction" or "Capture", and switch your soldier class at any moment to maximize your contribution to the cause.
Features
Enjoy a constant flow of new weapons, maps and more!

Tackle new missions in diverse war zones every single day

Brace yourself for explosive Co-op and Versus action

Work as a team and master four unique soldier classes

Crytek's CRYENGINE tech draws you deep into the heat of battle

Pick your side and fight as the forces of Blackwood or Warface

Play completely free of charge – never pay a penny

Expect the best – Crytek's trademark quality meets free-to-play gaming
Something worth fighting for
Whatever mode you're playing, you'll become part of the power struggle between the elite forces of Warface and the corrupt military juggernaut, Blackwood. Co-op missions challenge you to drop into conflict hotspots around the globe and loosen Blackwood's stranglehold, while Versus play invites you to choose your side and wipe out all who stand in your way!
Along the way, Warface makes sure you have access to the firepower and skill set required for victory. Unlock a vast array of weapons and tweak them to personal perfection by utilizing multiple upgrade slots. There are also plenty of ways to enhance your soldier's stats, and when the battle gets underway you can gain an advantage over the enemy with special actions such as sliding and shooting, taking cover behind moveable objects, and combining with friends to reach strategic vantage points.
From the creators of Far Cry and Crysis, Warface keeps the top quality FPS action coming thick and fast every single day, completely for free!
System Requirements
Minimum:


OS: Windows Vista, Windows 7, Windows 8

Processor: Intel Dual-Core 2 GHz or AMD Dual-Core 2 GHz

Memory: 2 GB RAM

Graphics: NVIDIA GeForce 8600 or AMD ATI Radeon 3650

DirectX: Version 9.0c

Network: Broadband Internet connection

Hard Drive: 6 GB available space

Sound Card: DirectX Compatible Sound Card with latest drivers
Recommended:


OS: Windows Vista, Windows 7, Windows 8

Processor: Intel Dual-Core 2.6 GHz or AMD Dual-Core 2.6 GHz

Memory: 2 GB RAM

Graphics: NVIDIA GeForce 9600GT or better, AMD Radeon 3870 or better

DirectX: Version 9.0c

Network: Broadband Internet connection

Hard Drive: 6 GB available space

Sound Card: DirectX Compatible Sound Card with latest drivers
© 2014 Crytek GmbH. All rights reserved.

CRYTEK, Crysis, CRYENGINE, WARFACE and their respective logos are trademarks or registered trademarks of CRYTEK in the EU, the USA & other territories. GFACE and the GFACE logo are trademarks or registered trademarks of GFACE GMBH (an affiliate of CRYTEK) in the EU, the USA & other territories. All other trademarks are the property of their respective owners.
Helpful customer reviews