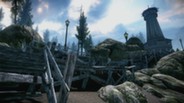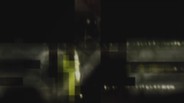 Warface offers an intense Co-op experience with daily new content, in which players can master unique teamwork moves and gameplay styles. They can also engage in fast-paced or tactical action in Versus modes such as Team Death Match or Plant The Bomb.
发行日期: 2014年7月1日
观看所有 4 段宣传片
9月12日
To address some of the issues that manifested after the most recent game update on September 10th we deployed a hot fix to the servers this morning to the EU & TR servers (6AM CEST) and will do so shortly for the US server (6AM EDT).

These were the issues addressed/changed:

Repair cost for ZX84 USP, ZX84 USP Winter Camo and Q-92. See here for more details on the issue: https://crytek.kayako.com/News/NewsItem/View/100/repair-cost-issue-with-zx84-usp-and-q-92


All players who have experienced the issue have been or will be in the near future reimbursed with the lost Warface $ and with additional funds as an apology.

The minimum number of user to start a Co-op game is reduce to 3 (it was 4 after Wednesday's patch)

Achievement Order of Lenin was renamed to "Follow the Order"
Sorry for the inconvenience.
5 条评论
了解更多
9月9日

We announced the War on Prices already and introduced a few options to spend your Warface $ and Kredits yesterday, but there is more:

Weapons changed to rental

If you're after a brief burst of intense firepower, check out a few weapons that are going to be available exclusively as rentals going forward:

Q-88

AC7

HEX Autorevolver
Weapons changed to permanent
Grow your gun cabinet by getting hold of powerful permanent weapons. Check out a few of the firearms on offer:
The Edge
Stock up on the latest, greatest weapons and armory items to make friends envious and enemies extinct.
A full list of all weapons & items and respective prices can be found in the Patch Notes.
Seven Days War
Rejoin the action in Warface and receive daily login rewards for an entire week!
| | | | | | | |
| --- | --- | --- | --- | --- | --- | --- |
| DAY 1 | DAY 2 | DAY 3 | DAY 4 | DAY 5 | DAY 6 | DAY 7 |
| Smoke Grenade II | Flashbang | Anti-Personnel Mine | Army Knife | ZX84 USP | Resurrection Coins | Frontline Vest |
| 6 hours | 6 hours | 2 units | 6 hours | 6 hours | 2 units | 7 days |
Custom delivery
Adapt to each battle by customizing weapons on the fly! Unlocking equipment and attachments is much faster now!
Balancing Act
Get your hands on rebalanced weapons and discover how the adjusted range & damage intensify warfare. A full list of all changes can be found in the Patch Notes.
Earn Your Stripes
Claim new marks, badges and stripes for stacks of new achievements designed to push you to your limits in battle!
A full list of all new achievements can be found in the Patch Notes.
The War on Prices starts tomorrow!
Get more for your current Warface Dollars as we lower the cost of gear. Prices and repair costs will roughly be divided by three in most instances, making your currently owned Warface $ worth three times more than they are now. Warface Dollar rewards will be reduced with the update, but you will still be ahead in how much firepower and gear you get per Warface Dollar on average.
To match the new prices, we will reduce the amount of Kredits in the Kredits packs by 20%. For example, the 24.99 USD pack will contain 460 less Kredits and the 24.99 EUR pack will give you 2300 instead of 2875 Kredits.
Stockpile Kredits now as prices for weapons and items will be dropping tomorrow. You can then grab that weapon you've had in your sights for less Kredits!
Maintenance Period
To implement the changes some server maintenance is required and will take place during the following times:
EU: Wednesday September 10th 09:00AM CEST - Wednesday September 10th 11:00AM CEST
NA: Wednesday September 10th 03:00AM EDT - Wednesday September 10th 05:00AM EDT
Patch Notes
More details about all mentioned and further changes can be found in the
patch notes
(Due to size limitations only available on warface.com.)
11 条评论
了解更多
关于游戏
About Warface
Hit the front line in Warface – a free-to-play first person shooter that offers new multiplayer missions every day.
In Co-op mode, play the part of a Rifleman, Sniper, Engineer or Medic, and master the unique skills of each class to help your team to victory. Daily new missions mean you'll always have a fresh challenge to face and new rewards to unlock – regardless of whether you tackle Regular, Skilled or Hardcore campaigns.
Versus matches see teams of up to eight players battling it out in stacks of competitive modes. Jump into "Team Deathmatch", "Free for All", "Plant the Bomb", "Storm", "Destruction" or "Capture", and switch your soldier class at any moment to maximize your contribution to the cause.
Features
Enjoy a constant flow of new weapons, maps and more!

Tackle new missions in diverse war zones every single day

Brace yourself for explosive Co-op and Versus action

Work as a team and master four unique soldier classes

Crytek's CRYENGINE tech draws you deep into the heat of battle

Pick your side and fight as the forces of Blackwood or Warface

Play completely free of charge – never pay a penny

Expect the best – Crytek's trademark quality meets free-to-play gaming
Something worth fighting for
Whatever mode you're playing, you'll become part of the power struggle between the elite forces of Warface and the corrupt military juggernaut, Blackwood. Co-op missions challenge you to drop into conflict hotspots around the globe and loosen Blackwood's stranglehold, while Versus play invites you to choose your side and wipe out all who stand in your way!
Along the way, Warface makes sure you have access to the firepower and skill set required for victory. Unlock a vast array of weapons and tweak them to personal perfection by utilizing multiple upgrade slots. There are also plenty of ways to enhance your soldier's stats, and when the battle gets underway you can gain an advantage over the enemy with special actions such as sliding and shooting, taking cover behind moveable objects, and combining with friends to reach strategic vantage points.
From the creators of Far Cry and Crysis, Warface keeps the top quality FPS action coming thick and fast every single day, completely for free!
系统需求
Minimum:


OS: Windows Vista, Windows 7, Windows 8

Processor: Intel Dual-Core 2 GHz or AMD Dual-Core 2 GHz

Memory: 2 GB RAM

Graphics: NVIDIA GeForce 8600 or AMD ATI Radeon 3650

DirectX: Version 9.0c

Network: Broadband Internet connection

Hard Drive: 6 GB available space

Sound Card: DirectX Compatible Sound Card with latest drivers
Recommended:


OS: Windows Vista, Windows 7, Windows 8

Processor: Intel Dual-Core 2.6 GHz or AMD Dual-Core 2.6 GHz

Memory: 2 GB RAM

Graphics: NVIDIA GeForce 9600GT or better, AMD Radeon 3870 or better

DirectX: Version 9.0c

Network: Broadband Internet connection

Hard Drive: 6 GB available space

Sound Card: DirectX Compatible Sound Card with latest drivers
© 2014 Crytek GmbH. All rights reserved.

CRYTEK, Crysis, CRYENGINE, WARFACE and their respective logos are trademarks or registered trademarks of CRYTEK in the EU, the USA & other territories. GFACE and the GFACE logo are trademarks or registered trademarks of GFACE GMBH (an affiliate of CRYTEK) in the EU, the USA & other territories. All other trademarks are the property of their respective owners.
有价值的用户评测