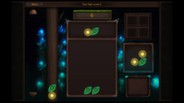 What wonders await those brave enough to follow the alchemical path of magic? FaeVerse Alchemy is a puzzle game where you combine like elements to form greater elements in an effort to create the most powerful elements of all and get the highest score possible.
リリース日: 2014年4月2日
高画質版を見る
早期アクセスゲーム
今すぐアクセスしてプレイ開始;開発途中のゲームに参加しよう。
注: この早期アクセスゲームは開発段階によって大きく変わることも、そうならないこともありえます。現時点でこのゲームをプレイしても満足に遊べない場合は、 ゲームの開発が更に進捗するまで待ってみる必要があるかもしれません。 詳細はこちら
開発者からの注意書き:
"Please read the Early Access - In Development details below to see what is and what is not in the game at this time. As this game is still in development, not all features are complete or polished, but they are included. If you do not want to play a game which is not finished, then do not buy this game! If you are unsure if this game is for you, then please try the demo on our site first. If you want to help us finalize the game then please buy it, play it, and give us your feedback in the community forum. Specifically, we are looking for help with finding any platform bugs (Windows, Linux, Mac), balancing the game, localizing the game (paid professionals only), and polishing the game for final release. Our current release plan is to put things out in chunks, get feedback, and iterate until FVA is solid.

Please understand that any and all features could change in ways which you do not like - they could even be removed if there is a good reason for us to do so. We intend to fully include all listed features which are listed on this page, but for whatever reason we may have to cut some at time of final release. Sometimes subtractions create a better whole. We may add more features which are not listed at all. Some of this is up to feedback from you. Tell us what you like and what you think would make the game better in or community forum. Ultimately we are not only making this game for our own enjoyment, but for yours as well, and we need to hear from you to be able to fulfill making a better game for you.

It is important to note is that before final release we may do save wipes for balancing reasons. Do not get too heavily invested until we give the all clear that we won't be doing any (or more) wipes." 詳細を見る
6月29日
http://steamcommunity.com/app/282880/discussions/0/540744936664750945/


__________________
1.0.14.6.27 Update #8

- There are now "ghosted" drop previews which appear where pieces will drop on game board
- Some changes to puzzle level metadata
- Lots of behind the scenes work (see End of June 2014 State of Dev in Secret forum)
- Two new RunePets added to for now random pool (#3 Shalazaul & #18 Knigarl)
Windows: Up
Mac: Up
Linux: Up
Basic adventure mode stuff didn't make this build. We decided since the new world map stuff interacts with save data in big ways we don't want to risk corrupting current data so while things are still actively changing in world map data we are going to first put it all (world map + NPC stuff) into RunePets stand alone. First RP standalone build is around the corner.
Here's an ink concept of Shalazaul: http://i.imgur.com/d43LJ8j.png
0 件のコメント
詳細を見る
6月27日
http://steamcommunity.com/app/282880/discussions/3/540744936517635443/ :icyfaerie:
0 件のコメント
詳細を見る
レビュー
"This game is like crack!"
Bikeman

ゲームについて
Early Access - In Development
No feature is complete until the game leaves early access.
The list will be updated over time.
If you do not want to play a not fully polished game then please wait to play until after full release.
Features Playable Now:
Chaos Mode

Crafting

Items
Planned Features Not Yet Active:
Adventure Mode

Puzzle Mode

Free Play Mode

Challenge Mode

Endless Mode

Versus Mode

RunePets

Pet Battles

Achievements

Leaderboards
We have plans to localize for these languages as priority with more after these are done:
English

French

German

Japanese
If you love FaeVerse Alchemy, and want to help localize the game then please contact us.
We really need more Linux testers.
We want to hear from you in
the game's community
. Tell us what you like, what you don't like, and what you think would make the game better. We want to make this the very best puzzle game of its kind, and we need your help, feedback, and support to do so. While in early access in development stage, we will be, in best circumstances, releasing updates frequently.
New to FaeVerse Alchemy?
Here is a quick primer on how to play.
Please read this at least!
Combine like elements to create higher tier elements.

The score of the board is based on the combined value of all pieces on the board at any given time. This means it is possible to temporarily lose some points if you combine large amounts of elements together at once.

Late game board space can be more valuable than points alone.
Buy once, and get for Windows, Mac, and Linux!
Simply put: this game is not for everyone!
FaeVerse Alchemy is made for puzzle game lovers only.
Who is FaeVerse Alchemy for?
You will love FaeVerse Alchemy if you love:
Relaxing games you can play at your own pace.

Puzzle games in general. FVA is a puzzle game at its heart which plays based complex interactions.

Match-3 games. Although FVA may look like a general match-3, it is far more advanced, but still should be enjoyable to those who enjoy the genre.

Easy to learn but difficult to master games. It is easy to underestimate the level of mastery required to really play the game. Though the basics are easy to grasp, it is like chess in that to really play well, you must think multiple steps ahead.

Pet games. FVA allows you to collect, hatch, train, evolve, battle, and benefit from your active pets in the core game.

In
Chaos Mode
, you are at the mercy of chaos and the complex interactions it brings. The game picks a random location, allows all large sizes of pieces to drop, and allows all items a chance to drop at any time. Get exclusive achievements, and experience some items which may be rarer in normal play.

Find rare materials and craft them into items such as rings of power. Use rings to change the core gameplay in interesting ways.
Want more features?

Ask for them in the community forum. We will listen and consider good ideas even after full release!


システム要件 (PC)
Minimum:


OS: Windows XP/Vista/7

Processor: 800 Mhz

Memory: 1 GB RAM

Hard Drive: 100 MB available space

Additional Notes: Windows 8 works but is not yet fully supported.
システム要件 (Mac)
Minimum:


OS: OSX 10.9

Processor: Intel Core 2 Duo 2.4Ghz

Memory: 1 GB RAM
システム要件 (Linux)
Minimum:


OS: Ubuntu 12.04 (32 bit)
この製品の公開レビューはまだありません
この製品の自分のレビューを書いて、コミュニティとあなたの経験を共有してみましょう。このページの購入ボタンの上のエリアを使用して、レビューを書きましょう。