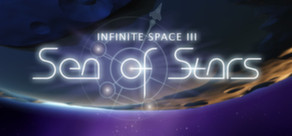 Sea of Stars is a starship roguelike, a sandbox adventure game of interstellar exploration and combat. Travel from star to star, upgrade your ship with new systems and weapons, build up your flotilla with allies and mercenaries, and take on a variety of alien menaces.
發售日: 2014 年 04 月 18 日
觀看 HD 影片
搶先體驗遊戲
立即搶先體驗並開始遊玩;並且一同協助參與開發。
註:這款搶先體驗遊戲可能會隨著開發進度而有重大改變。若目前的遊戲開發情況沒有讓您對該遊戲有興趣,建議您等待本遊戲進一步的開發。了解更多
開發人員的訊息:
"Welcome to the Sea of Stars Early Access! We hope you enjoy poking around in our new game, and look forward to getting feedback on how to develop it further. The current Early Access build allows you to have short free-form adventures in the sandbox-like Infinite Space universe that is randomized each time you play, with a simple scoring system. You can also set up combat scenarios with any of the existing ships and weapons in the Combat Simulator. We are in process of creating more content for the game to provide more variety, and tuning the various user interfaces. Later we will add story elements such as missions, random events and quests that will give more structure to the game. The early access build will be continuously updated as we keep working on the game, and the number of cats acting as stand-ins for final art will be reduced over time. We intend to complete Sea of Stars later this year and set the (US) price of the finished game at $9.99." 繼續閱讀
08 月 28 日
Hi all, it's been a while since the last update but this is a pretty significant one. A lot of improvements, small and big. In other exciting developments we're also releasing a new trailer video just in time for PAX and getting ready for another sizable content update introducing a new alien race. Stay tuned!

Today's change list:

Fixed doubled-up items in stores

Fixed being able to escape before encounter starts in combat

Fixed being able to summon Klakar after/while escaping

Fixed being able to summon Klakar before your own ships are on screen

Fixed music not playing in Klakar/Muktian scripted messages

Added a system to keep certain races (Tchorak) from being too close to Hope

Fixed mercenary and left-item icons overlapping on starmap

Made zooming in combat follow the mouse cursor position

Made stealing items from neutral Zorg result in diplomatic downgrade

Added more diplomatic messages to Zorg

Made neutral fleets greet you even if you have met the race earlier

Fixed mismatched star names on homeworld systems

Fixed crash bug with trade inventory rendering while moving

Made combat grid squares bigger when the combat map is larger

Made a new placeholder for Klakar beacon image

Added mouse-over mini-coins on items (at stores that deal with coins)

Fixed antichronon beam description being too long

Made new Galacticoin graphics

Reassigned some star names to prevent crash (not enough orange)

Fixed visual glitch caused by clicking on starmap while explore card is up

Reduced twitchiness of ship path dragging in combat

Smoothed transition from main menu to game

Smarter Klakar arrival, should no longer smash into enemies

Fixed Klakar weapons damaging allied spacecraft

New music and sound effects in several places
1 則回應
繼續閱讀
08 月 11 日
This is mainly a content update - quite a bit of new content, actually. I hope you'll like it! Here's the full list:

Added three more Tchorak ship types

Added a Klakar space station (most fun in the simulator for now!)

Added WIP graphics for all stores

Added new music for stores and diplomacy messages for each race

Fixed not being able to sell more than 10 items (again)

Re-worded "unpause" to "resume"
0 則回應
繼續閱讀
關於此遊戲
Sea of Stars continues the Infinite Space series of games that defined the genre of short-form space roguelikes in Strange Adventures in Infinite Space (2001) and Weird Worlds: Return to Infinite Space (2005). It compresses a galaxy-spanning starship adventure into the space of a single sitting, but as the game world is randomly generated each time you play, you will keep coming back for more. There is enough variety in items, aliens and special encounters that you will always discover something new - no two sessions play the same.

Sea of Stars begins in the Glory star system, in an area of space known as the Purple Void for its colorful nebular clouds. The long-isolated Terran colony of Hope has discovered the secret of faster-than-light travel, and an age of interstellar adventure has begun. Choose your starship and blast off into the Infinite Space in search of fame and fortune! Travel from star to star, explore planets and discover strange lifeforms and artifacts left behind by ancient empires. Find technology to upgrade your ship and gain allies to grow your flotilla. Encounter bizarre and delightful alien races, trade with them or blow them up - the decision is yours. And sometimes, you will face an existential threat to all life in the sector, and get to save the world.
系統需求
Minimum:


OS: Windows XP

Processor: 1.8GHz

Memory: 1024 MB RAM

Graphics: 128MB OpenGL compatible

Hard Drive: 300 MB available space

Sound Card: 16-bit stereo sound
Infinite Space III: Sea of Stars Copyright 2014 Digital Eel
具參考價值的客戶評論