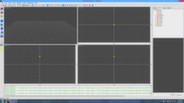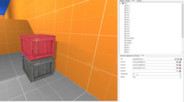 Leadwerks is the easiest way to make games that look amazing. With a rapid development pipeline, Lua script integration, plenty of learning materials, and a royalty-free license, Leadwerks is the perfect platform for your next project or your first game. Get started today making your own 3D games for Steam.
Release Date: Jan 6, 2014
Watch all 5 trailers
Buy Leadwerks Game Engine: Indie Edition
Buy Leadwerks Game Engine: Indie Edition - 4-Pack
Includes four copies of Leadwerks Game Engine - Send the extra copies to your friends!
Downloadable Content For This Game
June 19th, 2014
Leadwerks Software today announced the release Leadwerks Game Engine 3.2, the newest version of their game development software on Steam. This update brings integration with Workshop, Steam's system for user-generated content. The Leadwerks Workshop gives developers a head start by launching with more than 50 free packages of content ready to be used to make games.



"Leadwerks was created to give people who love games the freedom to create something of their own", said Leadwerks CEO Josh Klint. "With version 3, we basically nailed the workflow. There's always more features you can add, but we basically have the technology problem solved. Once you get to that point, the next thing that comes up is content. Developers need lots of content to choose from. The Leadwerks Workshop on Steam leverages our community so we can all collaborate more effectively."

The Leadwerks Workshop has some features similar to existing stores like Turbosquid or the Unity Asset Store. You can browse and install various third-party model and texture packs. However, the Leadwerks Workshop takes collaboration a step further. Derivative works are supported, meaning items in the Workshop can be used to make new items that can be published. For example, it's possible to take a gun from one author, mount it on a vehicle someone else made, and publish the assembly as a new item. "With traditional content stores, artists are always worried about people ripping off their work," explains Josh. "This kind of flips the equation. Now you want people to reuse your work, because any derivative items they publish always link back to your original."




Game content isn't the only thing that can be distributed through the Leadwerks Workshop. Games themselves can be published to Steam via the Workshop, with no waiting period and no approval process. This allows developers to get their game in front of an audience and build a following, without going through the Greenlight process.

Leadwerks Game Engine 3.2 costs $99.99 on Steam, with a 25% discount during the 2014 Steam summer sale.

About Leadwerks Software
Leadwerks Software was founded in 2006 to build powerful game development tools that are easy to use. The company launched Leadwerks 3, their first multi-platform product, in April 2013 at the GDC expo. Last summer, the company conducted a successful Kickstarter campaign to bring Leadwerks to the Linux operating system, reaching over 200% of their goal in just six weeks. A concurrent Greenlight campaign for Steam was also successful, making Leadwerks the first 3D game engine approved for distribution on Steam.
2 comments
Read more
June 9th, 2014
A new build of Leadwerks Game Engine is available on Steam, on the "beta" branch.

It's pretty clear that constructive solid geometry modeling is a high priority for our community. I like being able to easily sketch out my ideas. In fact, when this feature went away in Leadwerks 2, that was when I just stopped making game levels. It's not that I don't know how to use 3ds Max and other programs, it's just that they're not fun. The upcoming release of Steam Workshop also fulfills my long-held dream of building a shared repository of textures and models scaled correctly to work with CSG mapping.

Today I began some preparatory work, starting with some texture templates:



These are important because they give us a standard template we can line solids up against:



Why does this matter? Well, when we have a standard template for common features, we can design textures that match the geometry, like this plaster wall below:



This is one of the tricks that makes maps look great, and it's easy to set up once you have a standard template.

However, I ran into one big problem. Leadwerks 2 started using a scale of 1 unit space = 1 meter. This makes a lot of sense, because it is easy to measure physics and large distances, as Leadwerks 2 was mostly an outdoors engine. When it comes to texture mapping, however, this scale is not ideal at all! A human being is roughly 1.8 meters tall. That means that 2 meters is just a little over their head, and is too short to place a wall texture on. We can scale the texture up on the surface, as I did in the example AI map, but this will cause problems. The grid in Leadwerks is based on powers of two, and if we scale the texture up to 2.5 meters in size, it's going to be hard to line brushes up precisely against the texture pixels! What to do?!

On the other hand, using a centimeter grid gives a perfect scale. 256 cm is roughly the height of a one-story building's wall, so mapping textures on that scale makes a lot of sense. I realized I could just display a grid in centimeters instead of meters, and it would totally solve this problem, without requiring any rescaling. So I added that setting in the Viewport options and it works perfectly. The door on the left was modeled with the centimeter grid while the one on the right was modeled with the grid measures in meters. Because the grid is power-of-two, the centimeter grid had major grid lines at 2.56 meters, while the meter grid had it at 2.0 meters:



This will not affect your existing maps, but I recommend you start using the centimeter grid for new maps. This preliminary work will allow me to unleash our artists to produce more texture packs for you to use in your maps, and will allow the community to work together more effectively.

A pick material mouse tool has been added. This is like a color/eye dropper that lets you click something in the scene, and the picked object's material will be shown and highlighted in the asset browser. This is just a nice tool for convenience, and I found I really wanted something like this as I was working.

A global sky setting has been added. To set this, select the scene root in the scene browser, then select a texture or material for the skybox in the properties editor. The sky will be stored in the map file and reloaded when the map is opened in the editor or game. The new command Camera::SetSkybox can be used to do this in code.

Finally, support for exporting VMF (Valve Map Format) files has been added. Texture coordinates are perfectly retained, which makes Leadwerks Editor perfectly suitable for making maps for Source games, for those who are so inclined.



To access this build, right-click on Leadwerks Game Engine in your library list and select the Properties menu. Go to the "Betas" tab and select the beta branch. Note that this is potentially less stable than the default branch, but gets access to new features first. Note that the map file format has been incremented, and you will need to update your project to run new maps. Go to File > Project Manager to do this.
0 comments
Read more
About the Software
Leadwerks is the easiest way to make games that look amazing. With a rapid development pipeline, Lua script integration, plenty of learning materials, and a royalty-free license, Leadwerks is the perfect platform for your next project or your first game. Get started today making your own 3D games for Steam.
Now with Steam Workshop support, you can choose from tons of free content to build games with, share your own 3D models, textures, and sounds, and even publish your game to Steam for other Leadwerks users to try with the built-in game player.
Key Features
Learn to Make Your Own Royalty-Free Games
We provide tons of documentation and video tutorials walking you through the steps to build your own 3D games. Leadwerks is the perfect pathway to go from total noob to pro game developer. And when you do publish your commercial game, there's no royalties to pay, ever.
Advanced Graphics
Leadwerks brings AAA graphics to the masses, with hardware tessellation, geometry shaders, and a deferred renderer with up to 32x MSAA. Our renderer redefines realtime with image quality more like a cg render than real-time games of the past. The use of OpenGL 4.0 provides equivalent graphics to DirectX 11, with cross-platform support across operating systems, for future expansion.
Built-in Level Design Tools
Build game levels from scratch right in our editor with constructive solid geometry. Our tools make it easy to sketch out your design and bring your ideas to life. Anyone can build their own game worlds in Leadwerks, without having to be an expert artist.
Integrated Lua Script Editor
We integrated Lua right into Leadwerks because of its proven track records in hundreds of commercial games including Crysis, World of Warcraft, and Garry's Mod. Lua integrates seamlessly with native code for rapid prototyping and instant control. The built-in debugger lets you pause your game, step through code, and inspect every variable in the program in real-time. Lua is perfect for beginners, and the integrated Just-In-Time (JIT) compiler ensures your games will keep running fast as they grow.
Visual Flowgraph for Advanced Game Mechanics
Our unique visual flowgraph enables designers to set up game mechanics, build interactions, and design advanced scripted sequences, without touching a line of code. The flowgraph system integrates seamlessly with Lua script, allowing script programmers to expose their own functions and add new possibilities for gameplay.
Royalty-Free License
Your games you make are yours. Yours to play, yours to sell, yours to give away, and do as you please. You will never be charged royalties for any game you make in Leadwerks.
Graphics
OpenGL 4.0 deferred renderer with uniform lighting model supports any number of lights, all casting soft dynamic shadows.

Up to 32x hardware MSAA makes rendered images incredibly sharp and detailed.

Full support for vertex, fragment, geometry, and tessellation shaders.

Dynamic megatexture terrain provides fast rendering of terrains with many layers.

Hierarchical hardware occlusion queries provides fast visibility testing.

Hardware tessellation for dynamic real surface displacement on the GPU.

Normal mapping with specular and cubemap reflections.

Instanced rendering allows fast drawing of large volumes of objects.

Hardware skinning provides fast skinned animation.

Deferred transparency with multiple overlapping layers of shading.

Real-time mesh modification.

Trilinear and up to 16x anisotropic filtering.

Blend and transition animation sequences.

Extract animation sequences in the editor.
Editor
Automatic asset management reloads models and textures when they are modified from another application.

Drag and drop import of FBX, DDS, BMP, JPG, PNG, TGA, and PSD files.

Visual interface controls every aspect of the art pipeline.

Constructive solid geometry modeling tools.

Brush primitives include box, wedge, cylinder, sphere, arch, tube, and torus.

Automatic UV mapping.

Brush smooth groups.

GPU-accelerated terrain editor makes sculpting silky smooth and fast.

Built-in shader editor with instant visualization and error highlighting.

Native user interface is used on each supported platform.
Programming
Built-in Lua script editor with debugger, code stepping, and syntax highlighting.

Visual flowgraph lets you connect objects to control game interactions and set up scripted sequences.

Launch your game and debug the Lua virtual machine as it runs.

API design with an object-oriented command set lets you code any type of game.

Entity scripts provide a per-object hook interface.

Direct programming gives you control over your game's loop and program structure.

Script variables are displayed in a visual interface and reloaded in real-time.
AI
Navmesh pathfinding provides automatic AI navigation that works everywhere.

Navigation paths are displayed in the editor in real-time as you build your game level.

Character controller movement seamlessly integrated with physics and pathfinding systems.

Set entities to automatically chase another object or navigate to a position.
Physics
Fast and accurate rigid body physics.

Constraints including hinge, ball, and sliding joints.

Joint actuators provide fast and stable motorized constraints for doors, robotic arms, and other motion.

Automatic physics shape calculation.

Generate physics shapes in the editor from models or brushes.

Swept collision.

Raycasting with lines or spheres.
Particles
Real-time particle editor with instant visualization.

Emission volumes include box, sphere, cylinder, tube, and cone.

Adjustable curve graph for alpha and scale.

Particle animation sheets with adjustable frame counts and layout.

Velocity-based rotation for directional particles like sparks.
Sound
3D sound spatialization.

Emit a sound from any entity.

Automatic channel management frees up unneeded channels.

Skip to any time in sound.
Enhanced for Steam
Automatically adds rendered images to your Steam screenshots library.
System Requirements
Minimum:


OS: Windows Vista, 7, 8, or 8.1

Processor: 2.0 ghz dual core

Memory: 2 GB RAM

Graphics: OpenGL 4.0 / DirectX 11 capable graphics card or integrated graphics chip

DirectX: Version 11

Hard Drive: 2 GB available space
Helpful customer reviews
Software Details
Title:
Leadwerks Game Engine: Indie Edition
Genre:
Animation & Modeling
,
Design & Illustration
,
Education
,
Software Training
,
Utilities
Developer:
Leadwerks Software
Publisher:
Leadwerks Software
Release Date:
Jan 6, 2014
Languages:
| | Interface | Full audio | Subtitles |
| --- | --- | --- | --- |
| English | | | |