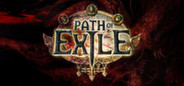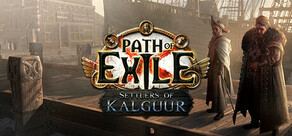 You are an Exile, struggling to survive on the dark continent of Wraeclast, as you fight to earn power that will allow you to exact your revenge against those who wronged you. Created by hardcore gamers, Path of Exile is an online Action RPG set in a dark fantasy world.
Release Date: Oct 23, 2013
Watch all 3 trailers
August 23rd, 2014
We are running two sales on Stash Tab Bundles this weekend! For the first 24 hours (Saturday, PST), we've discounted Premium Stash Tab Bundles by 17.5%. On Sunday, Regular Stash Tab Bundles are discounted by 26.6%. Thanks again for the generous support! To buy them, just press M in-game.

We've had a lot of reports about server stability issues in the last few hours, mostly from Canada and to a lesser extent, other areas of Northern America. We've escalated the issue to our server host who are investigating it. These types of issues usually involve internet issues between various ISPs and can be resolved with the ISPs investigating for a few hours. We're keeping a close eye on it!

There's a similar issue going on with our Australian gateway over a longer period of time, related to internet choppiness between Australia and our master servers in America. We're looking for solutions to this and are confident that we can resolve it.

We broke another international player concurrency record last night and it's very clear that tonight is going to be another all-time high! I'll let you know how it went after the weekend.

We've been receiving a lot of feedback about the Forsaken Masters expansion. The vast majority is extremely positive, but some players have expressed concern with the balance of some of the bosses in the Beyond league. We are reading the feedback, continuing to playtest, looking at player data and making more changes. I expect the next set of changes will be deployed on Monday or Tuesday. The leagues are an evolving thing, and we're keen to hit the sweet spot of challenge, reward and fun.

There's a strike team within our core development team working on adding content to missions in Forsaken Masters. Lots of very cool additions are coming over the next few weeks.

Enjoy the expansion over the weekend! Oh, and thanks for buying stash tabs!
9 comments
Read more
August 21st, 2014
After a small serverside hotfix yesterday, we released a larger 1.2.0b patch today to address some more post-launch bugs and balance issues. With the release of Forsaken Masters and the recent opening of Garena's Taiwanese servers, Path of Exile is hitting all-time records of player concurrency! Last night we had a total of 117,500 players playing simultaneously. We're really looking forward to seeing how high we can push it over the weekend.
18 comments
Read more
Reviews
"PC Game of the Year 2013"
9 – Gamespot

"Path of Exile distinguishes itself with a unique ability system based on gems and a labyrinthine passive skill system that permits the creation of almost any type of character."
8.8 – IGN

"Everything you wanted from Diablo 3 - and more"
PC Gamer Magazine October 2013

About the Game
You are an Exile, struggling to survive on the dark continent of Wraeclast, as you fight to earn power that will allow you to exact your revenge against those who wronged you. Created by hardcore gamers, Path of Exile is an online Action RPG set in a dark fantasy world. With a focus on visceral action combat, powerful items and deep character customization, Path of Exile is completely free and will never be pay-to-win.
Key Features
Freedom. Power. Revenge.
Banished for your misdeeds to the dark, brutal world of Wraeclast, you play as the Duelist, Witch, Ranger, Templar, Marauder, Shadow or the Scion class. From forsaken shores through to the ruined city of Sarn, explore Wraeclast and uncover the ancient secrets waiting for you.

Unlimited Character Customization
Create and customize hundreds of unique skill combinations from tradable itemized gems and our gigantic passive skill tree. Combine skill gems, support gems and trigger gems to create your own unique combination of power, defense and destruction.

Deadly Missions
The Forsaken Masters each have their own style of mission and each of these missions has many variations. As you explore deeper into Wraeclast, the pool of available variations increases to challenge you in new ways. All of the Missions and their variations can occur anywhere in the game, including within end-game Maps.

Dressed to Kill
Path of Exile is all about items. Find, collect and trade magic, rare and unique items with arcane properties, then customize your character build around the deadliest combinations you possess.

Brutal Competitive Play
Battle in PvP tournaments seasons and Capture the Flag events for worldwide recognition. Compete in Daily Leagues and Race Events that run as separate game worlds with their own ladders and economies to win valuable prizes.

Customise Your Hideout
​In their extensive travels throughout Wraeclast, the Forsaken Masters have discovered ideal locations for an Exile to use as their own secret Hideout. Once you've earned a Master's trust, you may be taken to a Hideout, where you can create your own personalised town. Masters residing in your Hideout offer you daily Missions and train you in advanced crafting options. Use your Hideout as a quiet place to craft after battle, or expand it and use it as a personalised Guild Hall with hundreds of decorations.

Fair-To-Play. Never Pay-To-Win.
We're committed to creating a fair playing field for all players. You cannot gain gameplay advantage by spending real money in Path of Exile.
System Requirements
Minimum:


OS: Windows XP SP3/Vista/Windows 7/8

Processor: x86-compatible 1.4GHz or faster processor

Memory: 2 GB RAM

Graphics: NVIDIA® GeForce® 7800 GT or ATI Radeon™ X1950 Pro or better

DirectX: Version 9.0c

Network: Broadband Internet connection

Hard Drive: 5 GB available space
(c) 2006 - 2013 Grinding Gear Games Ltd.
Helpful customer reviews
Awards