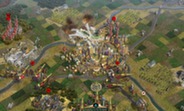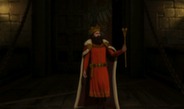 Dieses Produkt benötigt zum Spielen die Steam-Version des Hauptspiels Sid Meier's Civilization® V.

Veröffentlichung: 8. Juli 2013
Alle 3 Trailer ansehen
Sid Meier's Civilization V: Brave New World kaufen
Pakete, die dieses Spiel enthalten
Sid Meier's Civilization V: Complete Edition kaufen
Enthält 16 Artikel: Sid Meier's Civilization® V, Sid Meier's Civilization® V: Babylon (Nebuchadnezzar II), Civilization V: Cradle of Civilization - Mediterranean, Civilization V: Cradle of Civilization - Asia, Civilization V: Cradle of Civilization - Americas, Civilization V: Cradle of Civilization - Mesopotamia, Double Civilization and Scenario Pack: Spain and Inca, Civilization and Scenario Pack: Polynesia, Civilization and Scenario Pack: Denmark - The Vikings, Civilization V: Explorer's Map Pack, Civilization V - Civilization and Scenario Pack: Korea, Civilization V - Wonders of the Ancient World Scenario Pack, Sid Meier's Civilization V - Gods and Kings, Sid Meier's Civilization V: Brave New World, Sid Meier's Civilization V: Scrambled Continents Map Pack, Sid Meier's Civilization V: Scrambled Nations Map Pack
Reviews
"Brave New World is the rare case of a title delivering exactly what it promises."
IGN – 9.4/10

"In addressing some of the series' longest-standing issues, such as long periods of inactivity and less appealing pursuits of victory, Firaxis have turned Civilization V into one of the best strategy games of all time, regardless of how you want to play the game."
Kotaku

"Firaxis could have played it safe and simply layered on more changes of clothes. Instead it took the strategy gaming bit between its teeth and launched the venerable franchise into some startlingly new territory, while keeping it fun, engaging and — remarkably — approachable."
Polygon – 8.5/10
Über das Spiel
Beschreibung
Sid Meier's Civilization® V: Brave New World ist das zweite Erweiterungspaket für Civilization V - das preisgekrönte PC-Spiel des Jahres 2010. Diese neue Erweiterung bietet verstärkte Spieltiefe und Wiederspielbarkeit durch die Einführung des internationalen Handels und eine neue Schwerpunktsetzung auf Kultur und Diplomatie. Sie können Ihren Einfluss auf der ganzen Welt durch die Erschaffung Großer Werke, durch die Wahl einer Ideologie für Ihr Volk und durch das Einbringen globaler Resolutionen vor dem Weltkongress steuern. Bei Ihrer Reise durch die Jahrhunderte der Geschichte treffen Sie weitreichende Entscheidungen, die Ihre Beziehungen zu anderen Zivilisationen beeinflussen.


Sid Meier's Civilization V: Brave New World führt außerdem neun neue Zivilisationen, acht neue Wunder, zwei neue Szenarios, vier neue Spielsysteme und Dutzende neuer Einheiten, Gebäude und Verbesserungen ein, die Ihnen eine Vielzahl verschiedener Möglichkeiten bieten, das mächtigste Reich der Welt zu erschaffen."
Features
Neuer Kultursieg: Verbreiten Sie Ihre Kultur auf der Welt und dominieren Sie die anderen. Erschaffen Sie Meisterwerke mit Hilfe Großer Künstler, Schriftsteller und Musiker, die in wichtigen Gebäuden wie Museen, Opernhäusern oder der Großen Bibliothek in Ihrem Reich platziert werden. Setzen Sie Archäologen ein, um die Stätten lang vergangener Schlachten und die Ruinen alter Städte auszugraben und wertvolle Kulturartefakte zu erhalten. Werden Sie die erste Zivilisation, die so viel Einfluss auf die anderen Zivilisationen ausübt, dass sie einen Kultursieg erringen kann und die ganze Welt zu ihr aufblickt.


Neue Politiken und Ideologien: Wählen Sie beim Eintritt in das Industriezeitalter die Ideologie Ihres Volkes: Freiheit, Ordnung oder Autokratie. Jede dieser Ideologien bietet Zugang zu immer mächtiger werdenden Fähigkeiten und unterstützt die verschiedenen Siegbedingungen auf einzigartige Weise. Ihre Entscheidungen sind für die Beziehungen zu anderen Zivilisationen für das ganze Spiel entscheidend.


Weltkongress: Die Diplomatie ist nochmals stärker gewichtet und Bündnisse mit Stadtstaaten sind wichtiger denn je. Verändern Sie die diplomatische Landschaft durch einen neuen Weltkongress, der über sensible Fragen wie die Erhebung von Handelssanktionen gegenüber abtrünnigen Nationen, die Begrenzung der Ressourcennutzung, den Austragungsort der Weltspiele und den Einsatz von Atomwaffen abstimmt. Resolutionen, Stimmenhandel, Intrigen und eine neue Strategie für den Diplomatiesieg machen das Ende des Spiels so dynamisch wie nie zuvor.


Internationale Handelswege: Entwickeln Sie Ihre Städte zu internationalen Handelszentren auf dem See- und Landweg, um den Wohlstand Ihres Volkes zu mehren und Ihre Religion, Kultur und wissenschaftlichen Errungenschaften auf der ganzen Welt zu verbreiten. Die Anzahl Ihrer Handelswege steigt mit Ihrem wirtschaftlichen und technologischen Fortschritt, dem Bau von Wundern und den einzigartigen Fähigkeiten Ihrer Zivilisation. Knüpfen Sie den Handelsweg an eine näher gelegene Stadt an und setzen eher auf Sicherheit als auf hohe Einnahmen oder wagen Sie sich an eine längere und riskantere Route, um mehr Gewinn zu machen – oder lassen Sie den Handelsweg in Ihr eigenes Reich verlaufen, um auch die entlegenen Gebiete mit Nahrung und Produktion zu versorgen?


Neue Zivilisationen, Einheiten und Gebäude: Neun neue Staatsoberhäupter und Zivilisationen, jeweils mit ihren einzigartigen Eigenschaften, Einheiten und Gebäuden, warten auf Sie, darunter Polen, Brasilien, Portugal und das Zulu-Reich.


Neue Wunder: Es sind acht neue Wunder zu bestaunen, darunter der Parthenon, der Broadway, die Uffizien und mehr.
Zwei Neue Spielszenarios

   Amerikanischer Bürgerkrieg: Erleben Sie die dramatischen östlichen Operationen aus der Sicht der Unionstruppen oder Konföderierten zwischen den Hauptstädten Richmond und Washington.
  Wettlauf um Afrika: Hier liefern sich die großen Kolonialmächte einen Wettlauf um die Erschließung des Schwarzen Kontinents. Suchen Sie nach Naturwundern im Herzen von Afrika und erkunden Sie dabei mit jedem Spiel einen dynamisch generierten Kontinent.
Systemvoraussetzungen (PC)
Minimum:


Betriebssystem: Windows® XP SP3/ Windows® Vista SP2/ Windows® 7

Prozessor: Intel Core 2 Duo 1.8 GHz oder AMD Athlon X2 64 2.0 GHz

Speicher: 2 GB RAM

Grafik:256 MB ATI HD2600 XT oder besser, 256 MB nVidia 7900 GS oder besser, oder Core i3 oder bessere integrierte Grafikchips

DirectX®: DirectX® Version 9.0c

Festplatte: 8 GB frei

Sound: DirectX 9.0c-kompatible Soundkarte
Empfohlen:


Betriebssystem: Windows® Vista SP2/ Windows® 7

Prozessor: 1.8 GHz Quad Core CPU

Speicher: 4 GB RAM

Grafik: 512 MB ATI 4800 Serien oder besser, 512 MB nVidia 9800 Serien oder besser

DirectX®: DirectX® Version 11

Festplatte: 8 GB frei

Sound: DirectX 9.0c-kompatible Soundkarte
Systemvoraussetzungen (Mac)
Minimum:


OS: 10.7.5 (Lion), 10.8.4 (Mountain Lion)

Processor: Intel Core 2 Duo (Dual-Core) CPU Speed: 2.4 GHz

Memory: 2 GB

Hard Disk Space: 8 GB free disk space

Video Card: (ATI): Radeon HD 2600; NVidia GeForce 8600, Intel HD 4000

Video RAM: 256 MB

Supported Video Cards: NVIDIA GeForce 8600, 8800, 9600, GT 120, 320M, 640M, 650M, 660M, 675MX, 680MX; ATI Radeon HD 2600, HD 3870, HD 4670, HD 4850, HD 5670, HD 5750, HD 5770, HD 5870, HD 6490, and HD 6750.

Multiplayer: Internet (TCP/IP) and LAN (TCP/IP) play supported.

NOTICE: It is possible for Mac and PC to become out of sync during updates. Within this short time period, Mac users will only be able to play other Mac users.

NOTICE: This game is not supported on volumes formatted as Mac OS Extended (Case Sensitive)

NOTICE: Intel integrated video chipsets (GMA 950) are not supported
Recommended:


Processor: Intel Quad Core

Memory: 4GB

CPU Speed: 2.6 GHz

Video RAM: 512MB

Systemvoraussetzungen (Linux)
Operating System: SteamOS
CPU Processor: Intel Core i3, AMD A10
CPU Speed: 2.4GHz
Memory: 4 GB RAM
Hard Disk Space: 10 GB
Video Card (ATI): Radeon HD 6450
Video Card (NVidia): Geforce 640M
Video Card (Intel): Iris Pro
Video Memory (VRam): 1GB

IMPORTANT NOTICE: Don't meet the above requirements? Running on Ubuntu? That doesn't mean your configuration wont run Civ V, it just means we have not tested and vetted your configuration. Visit the Civilization V community page to share your experience with other Linux players and learn about how to send bugs to Aspyr. Your feedback will help us improve Civ V Linux and future AAA Linux releases!
© 2007-2013 Take-Two Interactive Software and its subsidiaries. Developed by Firaxis Games. Sid Meier's Civilization V, Civilization, 2K Games, Firaxis Games, Take-Two Interactive Software and their respective logos are all trademarks and/or registered trademarks of Take-Two Interactive Software, Inc. The ratings icon is a trademark of the Entertainment Software Association. All rights reserved.
Hilfreiche Kundenreviews
Titel:
Sid Meier's Civilization V: Brave New World
Genre:
Strategie
Entwickler:
Firaxis Games
,
Aspyr (Mac, Linux)
Publisher:
2K Games
,
Aspyr (Mac, Linux)
Veröffentlichung:
8. Juli 2013
Sprachen:
| | Oberfläche | Ton | Untertitel |
| --- | --- | --- | --- |
| Deutsch | | | |
| Englisch | | | |
| Französisch | | | |
| Italienisch | | | |
| Koreanisch | | | |
| Spanisch | | | |
| Russisch | | | |
| Japanisch | | | |
| Polnisch | | | |
| Chinesisch (traditionell) | | | |
Alle 10 unterstützten Sprachen anzeigen