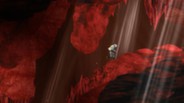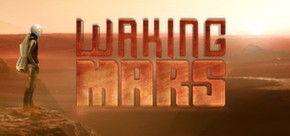 2097년, 화성에서 생명체가 발견되었습니다. 이들과의 최초의 접촉을 위한 탐사 도중 동굴이 무너져 버렸고, 당신은 그 안에서 살아남기 위해 외계의 생태계에 통달해야만 합니다. 아무도 예상하지 못했던 대발견을 하고, 시간이 다가오면 이를 통해 잃어버린 행성의 운명을 결정지을 선택을 내리게 될 것입니다. Waking Mars는 제트팩을 써서 화성의 지하를 날아다니며 외계 생명체들을 지배하는 살아 숨쉬는 생태계와 접하게 되는 독특한 어드벤쳐 게임입니다. 이곳에서 살아남아 화성의 과거에 대한 비밀을 밝혀내려면, 생물들의 특성을 배우고 통달하여 당신만의 설계를 적용한 생태계를 만드세요.
출시 날짜: 2012년 12월 13일
HD 비디오 보기
평가
"Surprisingly thoughtful, delightfully atmospheric, smartly written, carefully designed...it gradually unfolds its secrets without holding your hand."
5/5 – Quarter to Three
A science-fiction epic that's a delight to explore, and rewarding to play
9/10 – Pocket Gamer
The game grows around you...deep and rich, like ivy
– Rock Paper Shotgun
Thousands of video games ask you to take life, but very few ask you to create it
9.1/10 – Paste Magazine
게임 정보
2097년, 화성에서 생명체가 발견되었습니다. 이들과의 최초의 접촉을 위한 탐사 도중 동굴이 무너져 버렸고, 당신은 그 안에서 살아남기 위해 외계의 생태계에 통달해야만 합니다. 아무도 예상하지 못했던 대발견을 하고, 시간이 다가오면 이를 통해 잃어버린 행성의 운명을 결정지을 선택을 내리게 될 것입니다.
Waking Mars는 제트팩을 써서 화성의 지하를 날아다니며 외계 생명체들을 지배하는 살아 숨쉬는 생태계와 접하게 되는 독특한 어드벤쳐 게임입니다. 이곳에서 살아남아 화성의 과거에 대한 비밀을 밝혀내려면, 생물들의 특성을 배우고 통달하여 당신만의 설계를 적용한 생태계를 만드세요.
주요 특징
자유롭게 얽혀있는 이색적인 동굴들을 탐험하세요.
알 수 없는 신호를 해독하고 오래 전에 잊혀진 유적을 발견하세요.
이상한 생물들과 위험한 지형들로 이루어진 기이한 세계에서 살아남으세요.
이색적인 식물들과 외계 생명체들이 상호 작용하는 활기 넘치는 생태계를 만드세요.
한 종을 번식시켜 다른 종을 먹이고, 원치않는 오염을 막고, 독특한 습성을 조사하세요.
2012 IGF 후보: 음향 부문 우수작. 비평가들의 극찬을 받은 2시간에 달하는 음악이 수록되어 있습니다.
마우스+키보드와 게임패드 모두를 고려해 만든 완전한 PC 기반의 조작 체계.
시스템 요구 사항 (PC)
Minimum:

OS:Windows XP
Processor:x86-compatible, 2-Ghz or faster
Memory:512 MB RAM
Graphics:OpenGL 3.0, or OpenGL 2.1 with framebuffer extensions
Hard Drive:400 MB HD space
시스템 요구 사항 (MAC)
Minimum:

OS:MacOS 10.6 (Snow Leopard) or higher
Processor:Intel Core 2 Duo
Memory:512 MB RAM
Graphics:OpenGL 3.0, or OpenGL 2.1 with framebuffer extensions
Hard Drive:400 MB HD space
유용한 고객 평가